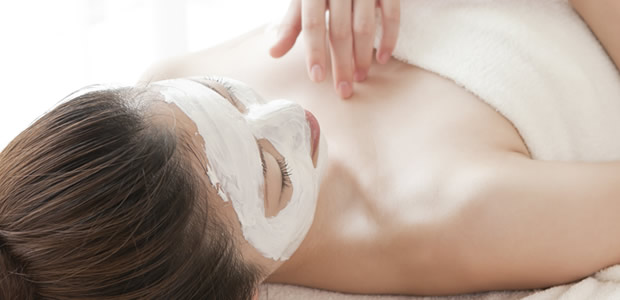 [By Alicia Keller]
When you feel like a makeover fit for a princess, who do you call? If you don't already have a list of trusted numbers in your little black book, then you may be headed for a beauty emergency.
To help you fill your beauty contact list, we search for some of the most highly recommended facialists from around the world to give you the top 5 most popular facials that promise to infuse dull, tired faces with radiance and glow wherever you may be.
NEW YORK
Facial by Julia March
Price: USD$300 for 60 minutes
Where: 177 Prince St., nr. Sullivan St., third fl.; 212-253-2242

Best bits: Julia is a facialist with psychic abilities. Before she even puts her hands on your face, Julia March knows what you had for breakfast, how much coffee you drink, if you're trying to quit smoking and any chronic pain you've been dealing with. It's the kind of information you'd expect a doctor to want to know, but not necessarily the woman who's going to rub cream into your skin. Her techniques are outstanding, of course—the massage that accompanies each treatment will lull you into a semi-comatose state—but the in-depth interest she takes in each client's overall well-being, plus her targeted consultations on integrating natural ingredients into daily skincare routines (yogurt face masks, olive-oil hair treatments), make her exceptional. A one-woman show, March has the full complement of facial techniques in her tiny Soho office (dermabrasion, glycolic acid), but her standard, well-priced facial, using gentle, plant-based aromatic oils products from Anakiri and Shira will leave you glowing.
NEW YORK
Remodeling Facial at The Peninsula Spa
Price: USD$295 for 60 minutes
Where: The Peninsula, 700 Fifth Ave., at 55th St.; 212-956-2888
Best bits: While most facials leave you with a momentarily cleaner, dewier complexion, the Peninsula's splurgey Remodeling Facial ($295) does that, plus emulates the enduring effects of a costly face-lift (minus the invasiveness). Developed by Biologique Recherche, the 60-minute treatment uses electric currents to stimulate tissue, minimize fine lines, and enhance natural contours. On top of that, the face is cleansed, exfoliated, and slathered with serums containing unusual ingredients like—brace yourself—pig placenta and amniotic fluid, believed to boost the skin's elasticity and hydrate for weeks at a time.
LOS ANGELES
The Youth as We Know It Facial at Bliss Spa L.A.
Price: USD$185 for 60 minutes
Where: W Hotel, 930 Hilgard Ave., 323-930-0330
Best bits: After explaining that this anti-aging treatment did not involve extractions, our aesthetician could have painted our face with laundry detergent and we wouldn't have minded. Thankfully, the facial's secret ingredient was less revolting: mushrooms. While the fungi peel tingled with dead-cell-devouring enzymes, our aesthetician massaged our neck, shoulders, head, and hands. Next, she molded a tissue-fine collagen mask onto our face, and gave our feet reflexology. An application of a serum containing vitamin A, wrinkle-reducing peptides, and a brightening multifruit complex were the mind-blowing finishing touches. Our skin looked so radiant and clear we barely recognized ourselves in the locker-room mirror.
SINGAPORE
Illumi Facial at The Sloane Clinic
Price: SGD$300 for 60 minutes
Where: The Sloane Clinic, #03-18 Ion Orchard (tel: 6509-8108)
Best bits: This facial uses a hybrid of medical technology and natural ingredients to rejuvenate dull tired skin.  Infra red light and restorative enzymes are the highlight of this multi-tasking facial treat that promises to firm up sagging skin and improve complexion luminosity. A gentle cleansing is followed by a series of masks that deliver natural goodness of antioxidants such as green tea extract and vitamin A. Painless pulses of infrared light was administered to boost my skin's elasticity and stimulate new collagen production. Finally, a vitamin C serum was infused into my skin using ultrasound waves to restore glow and radiance. I swear my face looked firmer and more lifted after this all-round complexion reviver but it could be from the excitement of being pampered for a full 60 minutes. My skin stayed dewy for days and the slew of compliments I got from my friends is testament that this treatment rocks! This one is a keeper.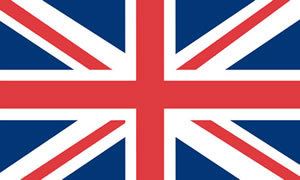 LONDON
Bee Venom facial by Busybee Beauty
Price: £65 for 60 minutes
Where: mobile beauty
Best bits: 
A-list celebs have been flocking to try the Bee venom facial costing £65. Dannii Minougue, Victoria Beckham, Gwyneth Paltrow and the Royal Family are purported fans. This mobile beauty service serves your beauty needs right in the comforts of your home. The key highlight of this facial is an intensive anti-ageing moisturising cream that contains venom extracted from bees gently stimulates the body to produce chemicals which reduce wrinkles by relaxing and strengthening the muscles. Manuka honey, shea butter, rose and lavender oils are also used to smooth the fine lines that come with age. According to them, using Bee Venom Mask daily can apparently knock up to ten years off your appearance. With such promises, what's not to like about this treatment?
You might also like: