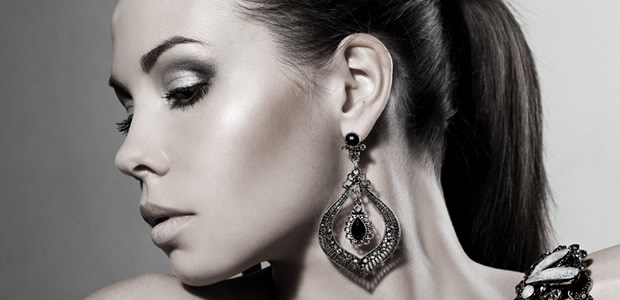 [By Julia Chin]
In Hollywood it might be the all American girls and English roses that are walking away with the Oscars but when it comes to beauty, the Latinas has time and again come out tops on lists that rate the most beautiful and the sexiest in La-La-Land. Latina beauty is timeless and second to none—immortalized in the past by French post -impressionist artist, Paul Gauguin, in his many famous depictions of Polynesian beauties in Tahiti and embodied in the modern day by the likes of Eva Mendes, Jennifer Lopez, Salma Hayek and Selena Gomez. Well known for their unparalleled beauty, these Latina celebrities are raking in top dollar in advertisements especially beauty product endorsements ranging from household brands to high end luxury items. Whatever your complexion or background, you too can channel the inner Latina princess in you. Read on to find out more about the best kept beauty secrets of some of the hottest Latina goddesses in Hollywood today.
Eva Mendes's Hair
Latinas generally are born with really good, strong, curly hair or they can choose to fight God's gift with wrong treatments, ending up with really weak, colored, flat, horrid hair. Compared the gorgeously vibrant auburn mane of Eva Mendes to the whipped down, colored rebonded hair of Jessica Alba and it's not difficult to see why the former (and not the latter) was chosen as the spokesperson for Pantene. To achieve her head of cascading curls, Eva's hair is constantly subjected to 'insults' from the blow dryer,  flat iron, curling iron, and hot rollers together with a plethora of icky styling products. The trick against heat damage and to keep her locks camera ready at all times is to wash and condition regularly. It's widely known that Eva takes hair care as a sacred ritual and is known to leave her conditioner on overnight in bed under a shower cap before rinsing it out the following morning! If you are heeding this piece of coiffure advice from the sultry Latina beauty, make sure you're alone when at it because this is definitely not a look that your man would find sexy!
Low Budget Aids:
To prevent residue build-up, mix one litre of water with 100ml of vinegar to create a vinegar hair rinse. After shampooing your hair, use this acidic hair cleansing potion to rinse out your hair. Your residue-free locks will be soft and shiny in no time.
High Budget Aids:
Nothing thwarts a shiny mane more than frizz. We love Josie Maran's Argan oil serum, a frizz-fighting hair serum infused with a subtle illuminizing shimmer and the all-natural scent of honey lavender chamomile. This lightweight formula nourishes hair with vitamin E and essential fatty acid as it styles, leaving hair softer and glossier.
Jennifer Lopez's Face
A Latina beauty who is heavy handed with her makeup spells trouble with a capital letter 'T'. Too much foundation, big red lips and dark overgrown bushy brows are simply passé —all reminiscent of Jennifer Lopez when she first started her career as a backup dancer way back in the 80's. Fortunately for her, this Latina diva had come a long way since those 'Jenny from the block' days. Nowadays, her make-up is minimal and the look immaculate, thanks to her team of savvy makeup artists and fashion stylists. To steal J Lo's red carpet look, take note of what celebrity make-up artist, Mary Philips, did to create her stunning face for the recent MET Ball held in NYC.
Before painting her face, Mary prepped J Lo's skin to a flawless finish not with one, but a combination of 3 products— ORAC's Age Protect Serum by Epicuren, LOreal's Ideal Moisture Even Tone and Crème de la Mer. Just in case you're wondering, ORAC stands for Oxygen Radical Absorbency Capacity, the scientific rating system that measures an antioxidant's ability to protect cells from free radical damage. This star product from Epicuren, one of the all-time favorite skincare brands for Hollywood celebrities, is packed with superoxidants such as astaxanthin, goji berry and hibiscus flower extract, just to name a few. This youth revival cream takes on the three major culprits of premature ageing namely free radicals damage, chronic inflammation and dehydration. Talk about multi-tasking in an elegant jet black tub!
Low Budget Aid:
Prep skin at home to help your makeup glide on flawlessly. Scrub your face with a soft exfoliating scrub. Soap & Glory's facial scrub helps to do the trick by ridding sallow complexions of dead skin cells and unclogging pores, giving tired skins a fresh new lease of life.
High Budget Aid:
To indulge in some superstar-worthy pampering, check out the Classic Epicuren Facial by The Sloane Spa. Specially designed as a pre-event 'perk me up' to bring back the glow in tired and lacklustre skin, this exclusive medically based deep cleansing treatment works with a unique enzyme-protein enriched complex from Epicuren that's customized specifically to suit any skin types. Chockfull of goodies, the Classic Epicuren Facial gently but surely improves skin elasticity, tone, clarity and texture. It also encourages overall health by detoxification and helping to speed up cell metabolism, refreshing, renewing and rejuvenating all at one go!
Salma Hayek's Body
Keeping yourself fit and trim is the name of the Latina's game; just ask Salma Hayek. Just because this Latina princess is a little bit older and had stepped up into motherhood doesn't mean that she's stopped getting her groove on. For her role as a the head of a Mexican drug cartel in Oliver Stone's 2012 summer thriller "Savages", Salma showed off her enviable curves by sporting some seriously sexy lingerie on screen. But bringing that sexy doesn't come easy. From Pilates to weights training, this sassy senorita works hard to keep her curvy figure fabulous. Results as hers will only come if you commit yourself to your workout routine. To keep her interest going, Salma mixes her routine of kickboxing, strength training and ball exercises with salsa dancing.
Low Budget Aid:
Latina body beauty tricks include doing what you love. If you are a fan of brisk walking, running, cycling, swimming, volleyball, tennis, or any other kind of physical activity; play on! You and your body will be thankful you took time off to do this. "You would get better results by doing something you like every day, in shorter durations but higher intensity," says   Sara Simmons, a freelance health and fitness instructor based in Los Angeles. "This is way better than struggling for an extended duration, once or twice a week."
High Budget Aid:
If stubborn bulges are the bane of your existence and you need a body perk-me-up, consider Coolsculpting by Zeltiq. This 'cool' treatment harnesses the power of cold to break down fat cells, reducing up to 20% of treated fat every 60 minutes.
Selena Gomez's Skin
This pretty actress-and-singer first rose to prominence on the successful Disney program "Wizards of Waverly Place", playing character Alex Russo. She was further catapulted into Hollywood royalty by her much publicized romance with 'The Bieb'. Always stunning on the red carpet despite her young age, this fresh-faced teen queen once famously dished out skin care tips to her young fans back in 2011 when she was barely 18.
"Take care of your skin. Do the three steps: exfoliate, use a cleanser and then put on a moisturising cream if you wanna look glamorous like me," Selena told Top of the Pops magazine.
Many women get dark spots on the skin which could lead to a more severe kind of hyper-pigmentation with age and sun exposure.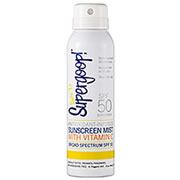 Low Budget Aid:
Protect your skin from the sun and you will be grateful in the years to come. Many ladies shun sunscreens because of their thick, greasy nature. Try Supergood, this healthy, aerosol- and oxybenzone-free sunscreen mist with complete broad-spectrum UVA/UVB protection is formulated to hydrate the skin and give it a more radiant appearance without leaving an oily residue. What's more? It contains Vitamin C  which goes to work instantly, refining the skin's texture.
High Budget Aid:
If your hyper-pigmentation is stubborn or severe, you may need lasers to remedy this. Latinas are naturally tan and according to classic Fitzpatrick's skin classification, that's type III or IV. With darker skin tones, one has to be careful with light and laser therapy as this might cause burns or leave an undesirable stain known as post inflammatory hyperpigmentation if not done properly.  Always consult a qualified laser practitioner prior to treatment. One option is Divine Whitening Program at the Sloane Clinic which targets a variety of pigmentation effectively and safely without downtime.
"I use a variety of FDA approved Pigment Lasers to treat different kinds of pigmentation in patients of different skin types," explains Dr. Chua Han Boon, medical consultant with The Sloane Clinic. "Some lasers are not suitable for individuals with darker skin color so always double check the skills and credibility of the doctor attending to you for maximal benefits without incurring unnecessary risks and side effects."
* Selected as Editor's Choice May 2013*
You might also like: