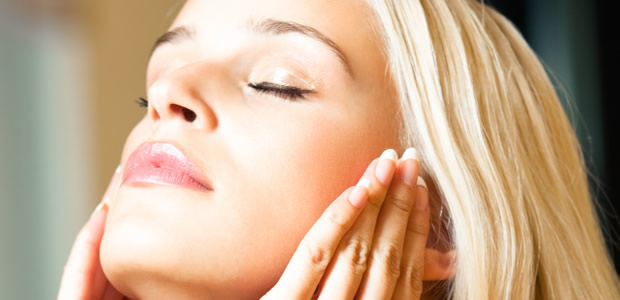 [By Tania Hui]
As the days get warmer, and hemlines rise higher, we know summer is near. It's not just our fashion that's changing to suit the soaring temperatures but our beauty bag needs an overhaul too. All through winter, you have been diligently working out in the gym to prepare for the string of beach parties and poolside soirees, so don't let a dull complexion dim your beach goddess sparkle. We have some skin saviors that will guarantee dermal perfection despite the scorching heat.
Summer Savior #1
Sunscreen:  It's no big secret that sunscreen is an absolute summer necessity. If you are not already wearing one every day, do yourself a favor and start the habit right now—this summer. Save your skin from harmful ultraviolet radiation and preserve it for the future with a sunscreen of at least SPF 30. If you are prone to pigmentation, make that 50 or above. Use a proper sunscreen and don't depend on you makeup— any SPF in that will probably protect you for 15 minutes! Opt for a sunscreen that not only protects but moisturizes at the same time to keep your skin well hydrated when exposed to elements of the great outdoors. Try Eau Thermale Avéne Very High Protection dream SPF 50+ or dab on my personal favorite, Sloane Inc Sunblock SPF 70. This no-nonsense, non- greasy sunblock concocted in a matte finish is 100% chemical and fragrance-free, making it suitable for sensitive skin and young children and saving me the hassle of packing separate items for the kiddies. Offering maximum sun protection and guaranteed to be water and sweat proof for up to 240 minutes, it's a total mega blocker that blends 3 antioxidant teas, an invisible shine-absorbing micro mesh & UV reflectors.
Summer Savior #2
Lip Balm with SPF: Just like your face, your lips need protection from the harmful UV rays of the long summer days. Available in a choice of tub or stick, Epicuren's SPF Aloe Enzyme Lip Balm is a uniquely formulated enzyme protein emollient with tea tree oil, Aloe Vera, Sun Proof Factor of 15, and antioxidants; protecting and moisturizing your puckers for those balmy days by the beach. I like its light, smooth and non-sticky finish with a tinge of fresh herbal sweetness from the tea tree oil.
For an au naturel looking youthful pout, slick on a coat of Sloane Inc Lip Stain over your lip balm to give just that right hint of 'barely there' color. This alcohol-free and highly versatile product can double up as a cheek stain, providing hours of natural looking color with its unique water-resistant formulation that ensures lips stay invitingly flushed even after numerous glasses of lychee martinis and Malibu cocktails!
Summer Savior #3
Tinted Moisturizer: Dare to go bare this summer and leave your dramatic make-up kit at home. The first move is to trade in your heavy foundation for a much lighter tinted moisturizer. We would love some of that luminosity of Chanel's spokesperson, Kiera Knightly's flawless skin and is therefore partial to her favorite product, Chanel's Hydramax + Active Teint. The price may be a little steep but this high quality luxury cream provides lightweight yet significant coverage, hydrating the skin at the same time to a covetable dewy look that gives you immunity against bad candid Instagram pics.
Summer Savior #4
Bronzer: Although tanning is a big no-no, that doesn't mean you need to go walking around pale as a vampire. Incidentally, that "True Blood" look is so last season! To give your face a healthy, sun-kissed glow sans soleil, reach for the bronzer to highlight and contour your face; giving yourself some enviable cheekbones that rival those of Transformer's resident babe, Rosie Huntington. Try Guerlain Terra Soleia Tan-Enhancing Bronzer Face and Décolleté, a celebrity 'must-have' bronzing powder to achieve that fresh holiday look that takes you anywhere from St. Bards to St. Tropez. This complexion-enhancing bronzing powder comes in a universal shade that's suitable for all skin colors. Blended with iridescent golden particles, a light dusting on the face, neck, décolletage and shoulders delivers a natural luminosity that will make you shine bright like a diamond at any summer soiree.
Summer Savior #5
Waterproof Mascara: With summer's nude look of 'barely there' make-up, open up your eyes and amp up those lashes to the max. Long lashes are fabulous in any season but with all the sweat, swimming and sprinklers of summer, it's even more important to use a waterproof formula so that it stays on your lashes and not all over your face. For something that's bang for the buck, try CoverGirl LashBlast Waterproof Mascara for long, volumized lashes that costs nearly next to nothing. Slick on a coat or two and brush a little on your brows to define them and voila, you are all ready to face summer… and the paparazzi!
You might also like: