[By Tania Hui]
Do you ever have the feeling how time flies when you are enjoying yourself? For most people, summer is the only vacation we have. With the mounting stress at work and in school, everyone deserve a good break to just sit back, relax and enjoy the balmy days with ease. I've always wanted to make my summer break worthwhile and to have the perfect time, it calls for a little planning. Here's my list of 7 must dos this summer so what's yours? Take a few moments to read through this and start your summer on the right foot too!
Be a beach bum for a day or two
Grab a bunch of friends and head to your nearest body of water. Swim, surf, play beach volleyball or stand around posing in your fabulous new bikini to people watch. You can pack the day full of activities or vegetate and do nothing. The whole idea is to let your body, mind and soul merge with the wonders of nature and the warm weather— you deserve it! And don't forget a good sunscreen and never go under the sun without it!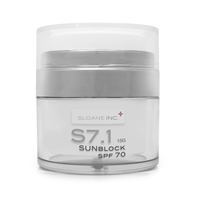 Sleep (A lot)
Draw your curtains, light some lavender or lemongrass aromatherapy and make sure you do not set your alarm, keeping the telephone receiver off the hook and your cell phone silenced. Many top notch hotels offer 'staycation' at a special deal over the weekends so I'm going to check myself into one to get a good night's rest… or more. With our mindless busy work schedule, this is a good time to catch up on our sleep debt. Insanely high count Egyptian cotton, super fluffy down pillows and breakfast in bed at the press of a button. Every girl should have the chance to be Cleopatra, even if it's just for a day or two. The person who said that too much of a good thing is bad for you probably never had too much of a good thing in his life!
Indulge in a spa treatment
Surprise your mommy dearest or your BFF with a spa treat for two. It's time to indulge in some self-pampering to bring out the summer goddess in you. A mani- pedi is in order and so is a luxurious facial. Try out the Superstar Facial available exclusively at The Sloane Spa for some serious self – indulgence. This seemingly simple treatment recharge your skin by going back to basics. Steps are taken first to exfoliate the skin with natural occurring fruit enzymes followed by the ultimate nourishment with super antioxidants including Astaxanthin, one of the latest and most powerful superfood in the anti-ageing scene. Harvested from red algae, Astaxanthin, nicknamed "Vitamin X" was found to be 550 times more potent than Vitamin E, 800 times more powerful than CoQ10, and 6000 times stronger than Vitamin C! Do the maths and your pretty little mind should know what the goodness in store for you! If you want to boost the health of your complexion 100% naturally, this facial will do the trick, giving you a red carpet-worthy glow to shimmer like a superstar to rival the rays of the summer's sun.
Dress differently
Why choose to be normal when you can be outstanding? In life, don't be afraid to change. You may lose something good but you may gain something better with the changes made. Pick a hot summer trend and make it your own. If you aren't flamboyant, do it in small doses but step out of your comfort zone in fashion. Neon and wallpaper liked flora prints are huge at the moment but you don't have to end up looking like a walking fluorescent cyalume stick or a pension collecting granny. Go from nay to yay with a day- glo coloured clutch or a set of blindingly bright chunky bracelets paired with slim fitted flora capris. Walk, or teeter on the wild side with heels bordering on vertiginous heights. Make heads turn and let them stare, embrace the new attention and build up the confidence in you!
Pretend to be a groupie
Summer is the season of outdoor concerts and music festivals and if you have never had the experience of one, it's time to enjoy it. Chew some gum, down a couple of cans of beer and I dare you to ask the cute guy standing behind you for his number and nab yourself a summer date!
Have a detox diet
Practise yoga, go organic, have a juice diet and get your colon cleansed. It's amazing how a little change towards healthy living can be a big step in our lives. It's good to give yourself a detox diet once in a while to flush out the toxins accumulated over the months or years of gluttony and dietary indiscretion. You will be surprised by how much lighter and happier you feel with a brighter and clearer complexion to boast.
Fall in love all over again
Not just with a guy, honey. You can fall in love with your family, your friends, your old neglected dog or re-ignite the passion for a long forgotten hobby. Buy cans of paint and channel your inner Picasso with the blank wall in your living room as the canvas. Dance like nobody's watching and learn some new moves from the Korean popsters on YouTube. Make a short film, get it edited and submit it for consideration at the next National competition. Shoot away with your camera even if the only solo exhibition you are ever going to stage is on Instagram. The options are endless.
Are you ready to embrace this summer yet?
You might also like: