[By Hilary Young]
So you've just had your baby, and changing diapers still hold its fascination for you. It's obvious you are enjoying every minute of 'mummyhood' but the clock is ticking and soon it will be time for you to return to work. Is your post-pregnant figure ready to face the world with confidence?
Gone is the pregnant glow (if you ever had one), and the license to eat whatever your body desires. Unfortunately, the fall back to earth can be a tough reality check for most mothers. Thanks to skyrocketing hormones, more than 50% of pregnant women actually develop dark pigmentation around the forehead, cheeks and mouth, also known as melasma. These hormonal culprits rob your skin of its radiance and mar your once flawless visage with their darkened footprints.
To tackle these beauty woes, here is our action plan to put the glow back into your face:
1. Shun the sun
Stay out of the sun as much as possible and wear a broad spectrum sunscreen with an SPF of at least 15 every day. You should also consider additional sun protection with a wide brimmed hat and parasol to block those harmful UVA and UVB rays.
Our pick: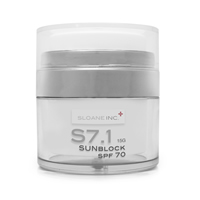 – Kate Somerville Daily Deflector™ Waterlight Broad Spectrum SPF 50+ PA+++ Anti-Aging Sunscreen
2. Foil the melanin
Pigmentation can be treated with lightening creams that usually contain effective pigment foilers such as hydroquinone, vitamin A and glycolic acid. These help to keep skin 'in the clear' by reducing pigment cells residing in your dermis.
Our pick:
– Sloane Inc Lightening Complexion Corrector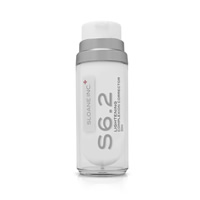 – La Roche-Posay Biomedic Pigment Control Concentrated Conditioning Serum For Skin Discolourations
3. Go Deeper
If you find your pigmentation stubborn, enlist scientific know-how. Lasers go deeper into the skin to produce faster and more effective skin lightening and brightening benefits compared to just using creams alone. Stubborn melasma often affects both the epidermis and dermis (deeper layer of the skin) thus explaining why topical treatments are often insufficient to fully rid the skin of pigmentation. If you want to get to the root of your problems, it is time to see the 'light'.
Our pick:
You might also like: