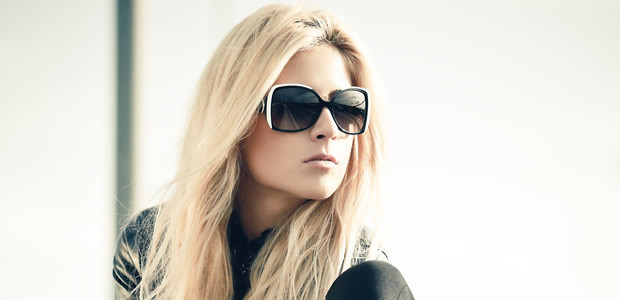 [By Mabel Lee]
After teaching you how to eat right, we are here to show you more tips and tricks to make travelling a breeze. Travelling is great but keeping up with your daily skincare routine can proved to be challenging when you are hard pressed for time and space. Whether you are a seasoned frequent flyer or just planning for your annual summer vacation, there's something for everyone in RSB's list of terrific skincare tips for those on the road. The keyword is to be well prepared so jot down these pointers and I'm sure any trip will be made all the more enjoyable and smooth as smooth can be!
Tip #1: Know the climate
There's no excuse for not packing the right clothes or the correct skincare products for your trip with an hour to hour update of the weather at your destination by opening up and browsing through the weather app on your smartphone. Haven't got that app? Download it right now!
Which season is it at your destination? Is the weather going to be dry or humid? Does your days clash with sudden changes like an unexpected heat-wave or an approaching storm?
Research the climate and weather forecast of where you'll be travelling to beforehand to help you decide on what to and what not to bring along the trip. If the weather of your destination is exactly the opposite of where you are starting off, always be prepared for moisture loss and breakouts due to the sudden change in climate. For drier locale, go for serums and lightweight moisturisers to pile on and lock in the moisture without clogging or weighing down the skin with thick creams. If humid weather is anticipated, you might want to throw in a scrub to gently exfoliate away lacklustre dead skin that threaten to ruin your holiday pictures. Also opt for more thorough cleansing with a cleanser that contains Glycolic or Salicylic Acid to mop up excess oil and reduce shine to give you just the right tinge of holiday glow.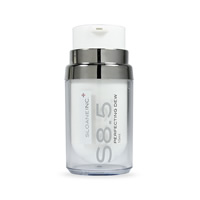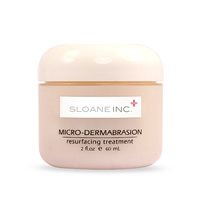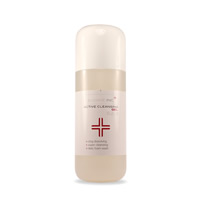 Tip #2: Pack right and downsize
Luggage space is precious and if you are flying, you will be even more limited on what you can take with stricter and tighter airlines regulations worldwide. However, this does not mean you have to compromise on a good skin care regime! Think of this as a chance to give your skin a bit of a break time from the whole arsenal of beauty and skincare products you normally plaster on your face. Trim that down to the bare essentials of cleanser, sunblock and moisturiser. I like to include a face oil such as Epicurean Rose Otto Oil which can double up as an eye cream to keep my peepers fresh and crinkle-free.  No matter near or far, downsizing your skincare products is the obvious answer to travelling light. Not only does this make easy storage, it will also save you the need to worry about sacrificing expensive lotions and creams to create space for any unforeseen extra shopping. Get them in travel or sample size versions or transfer small amount of your beauty goodies into travel size containers and HAVE THEM LABELLED.
Trust me, at 4 am in the morning after a night of hard partying, you won't be able to tell them apart and the last thing you want to know is that the makeup remover you used the night before is actually your hair conditioner! Unless you are super prone to skin allergy, only pack what matters because nowadays, most hotels will provide complimentary basic toiletries like shower gel, shampoo and body lotion.
Tip #3: Prep your skin for the change
A strong word of advice, do not try any new make-up or skincare products which you have no past experience with while travelling to avoid any possible allergic reaction. If you are planning to travel to a place which climate your skin is not used to, always prep your skin a few days in advance. Little by little, introduce the changes, for instance a new, richer moisturiser; about three days prior to your departure date to get your skin acclimatized before your trip. Your skin likes routines and will look its best when you stick closely to your basics. Always include those items that can help to save the day which I like to refer to as "Emergency Face Fixers" and I rarely, if ever, leave home without them.
(i) Exuviance Coverblend Multifunctional Concealer which gives me excellent camouflage for undereye circles brought about by jetlag and the occasional zit that rear its angry head while I'm on holiday.
(ii) Sloane Inc Emergency Balm, as its namesake, a godsend soothing balm suitable for both face and body and sold exclusively at The Sloane Clinic. It contains calamine and anti-redness, anti-itch ingredients to combat niggling skin frustrations such as hives, mild sunburn and insect bites. Never leaves home without it!
(iii) Sloane Inc Radiance Gel Wraps, a wondrous fuss free gem that's straight from the doctor's laboratories and all nicely packaged in a thin, flat airtight pack . This DIY emergency rescue kit revs up lacklustre skin and radically transform it from drab to fab in all but fifteen minutes flat, just in time for that unexpected romantic holiday date or that accidental run in with your partner's ex!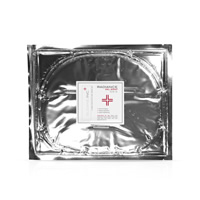 Tip #4: Eat right & drink right
While on holiday, do not forget to adhere to a healthy lifestyle in general. Exercise, healthy meals and keeping yourself well hydrated are keys to keeping your skin looking at its absolute best no matter where you may be. You can let loose a little but remember that all excesses in moderation will serve you better in the long run. For the sake of Beauty, eat and drink right and get your blood flowing by engaging in some physical activities while travelling even if you are not planning to hit the gym or treadmill for your regular dose of 'keeping fit'.
Tip #5: Be efficient
Lastly, after you come back from a trip, take note of what you ran out or what you did not touch from your beauty stash. Keep a list so that you will be better prepared for the next trip compared to your last. Toss, trim and replenish accordingly. If it's awhile more before you hit the road again, remember to air out the beauty bag so that it wouldn't smell musky. For those on the road all the time, it might be a good idea to keep separate toiletries bags tailored to different trips so that no matter what comes up, you will have all the necessities and not miss out anything within reach in a New York minute!
You might also like: