Hoping for better skin as you age? Transform your skin starting with your home care regime and look more gorgeous with each passing day!
1. Retinoids
If retinoids aren't part of your skincare regime yet, they should be. This vitamin A derivative increases collagen production, speeds up cell turnover to even out discolouration caused by UV rays and unclogs pores. In fact, Tretinoin was the first retinoid approved by the FDA to treat wrinkles.
Age defy by Sloane Inc. combines Tretinoin with a powerful, natural moisturizing agent which not only fights wrinkles, but also effectively tones, lifts and firms skin.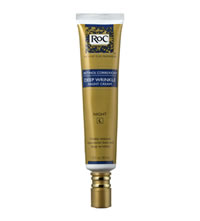 RoC Retinol Correxion Deep Wrinkle Night Cream, designed to work through the night, smooths and visibly reduces the appearance of deep wrinkles.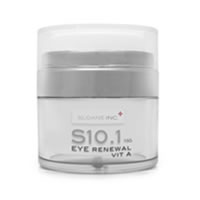 Moisturizing hyaluronic acid and squalene in Sloane Inc.'s Eye Renewal Vitamin A Cream makes this retinol treatment gentle enough for the sensitive skin around the eyes.
2. Alpha Hydroxy Acids (AHAs)
These acids loosen the bonds between the complexion dulling dead skin cells that accumulate with age, so they can be shed, improving texture, help fade blotches and adding radiance. On top of all that, they also allow other anti-aging ingredients to penetrate faster and work more effectively.
Olay's Regenerist Night Resurfacing Elixir, a light lotion with glycolic acid and powerful moisture retaining ingredients, is a gentle option when your skin is dry.
Sleeping Peel by Sloane Inc. is an oil free aloe vera gel with glycolic acid that helps to increase the rate of natural dead skin exfoliation while helping to increase moisturization by renewal of native skin collagen to reduce the appearance of fine lines.
Clarins Multi-Active Skin Renewal Serum exfoliates the skin using AHAs combined with antioxidant botanicals, resulting in less fine lines and wrinkles.
3. Antioxidants
Antioxidants disable free radicals, which are molecules generated by the sun, pollution, allergens and other irritants, to help prevent lines and wrinkles. Examples of antioxidants include Vitamin C, E, green tea, coenzyme Q10 etc. Vitamin C, a favourite among doctors, not only an essential component in collagen production, it also fights free radicals and has whitening properties.
Vitamin C Elixir by Sloane Inc. with an active hydra-stabilized Vitamin C (L-Ascorbic Acid) helps to reduce the visible signs of photo aging by fighting destructive free radicals.
IS Clinical Skincare's Pro-heal Serum combines Vitamin C with Vitamin A for brightening, anti-aging and healing effects.
Elizabeth Arden's Prevage Anti-Aging Eye Serum contains a blend of antioxidants, Idebenone and green tea, to help reduce puffiness and fight fine lines in the eye area.
4. Hyaluronic Acid
Hyaluronic acid, a hot skincare ingredient, hydrates and plumps dry aging skin by drawing water to the skin. For best results, use liberally wherever your skin is dry and needs hydrating. Hyaluronic acid isn't irritating and wouldn't compromise the effectiveness of other skincare ingredients you may be using.
Skinceuticals Hydrating B5 Gel contains hyaluronic acid that plumps while panthenol strengthens dehydrated skin.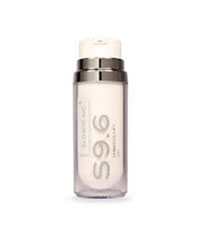 Miracle Lift by Sloane Inc. has age-defying ingredients such as hyaluronic acid, collagen and peptides that work wonders on your skin, leaving it glowing, smooth and lifted. This is as close to 'youth in a bottle' as you'll get!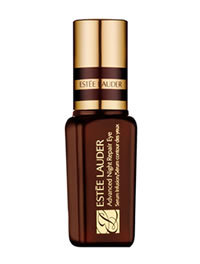 Estee Lauder Advanced Night Repair Eye Serum Infusion plumps up the skin around the eyes to help reduce the appearance of crow's feet.
5. Sunscreen
More than 90% of the wrinkles and dark spots attributed to aging is caused by sun exposure. Sunscreen helps to protect the skin from harmful UV rays which destroy collagen and elastin fibres and damage DNA.
Clarins Sunscreen Cream High Protection SPF30 provides advanced sun protection with an innovative plant-based complex to avoid premature skin aging.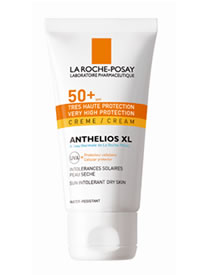 The light formula of La Roche-Posay Anthelios 50 Mineral is absorbed quickly and has a mattifying effect on the skin.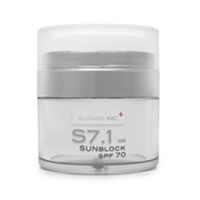 Sloane Inc. Sunblock SPF 70 offers a mega dose of sun protection in a matte base. This 100% chemical and fragrance-free, water and sweat proof total blocker blends 3 antioxidant teas, an invisible shine-absorbing micro mesh and UV reflectors to help keep fine lines and wrinkles at bay.
You might also like: