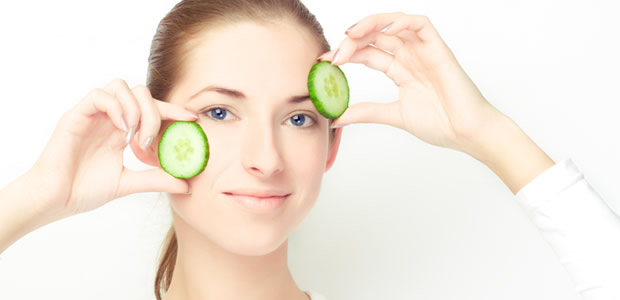 [By  Tania Hui ]
In recent years, more and more exotic produce with unpronounceable names are making their way from the innards of the Amazonian forests into the sparkling Miele-fitted kitchens of Michelin starred restaurants all over the world. Likewise, along the aisles of the beauty halls from Barney's to Lafayette, labels are reading off ingredients that seem more at home in gourmet delicatessens and Cartier.
So just how beneficial are these luxe elements as food for our skin? Are these simply pure decadent acts of indulgence or are they truly worth their weight in gold? From pearl to caviar, gold and wine, RSB will tell you if they measure up to the hype.
1. All that glitters is pure Gold
It was rumored that Cleopatra slept with a pure gold mask every night, believing that it would enhance her health and beauty by strengthening her immune system. Throughout civilization, gold has been revered for its beautifying and healing properties from the ancient Chinese to the practitioners of Ayurvedic medicine in India thousands of years ago. Widely believed to be the key to the fountain of youth, this precious metal with its lack of toxicity and ability to conduct energy makes it a perfect tool for strengthening skin and slowing down the effects of ageing from taking its toll. If the sky's the limit, then a 24 carat gold facial as favored by the A-listers in Hollywood seems the perfect way to indulge in some luxury pampering. The therapeutic effect of Gold comes about when our skin tries to reject gold as it's a foreign element, stimulating the building and regeneration of new cells in the process by increasing the speed to cellular turnover. A pure 24 carat gold facial whereby sheets of the purest form of the metal is applied to the face is touted to firm and tighten the skin to leave it glowing and refreshed.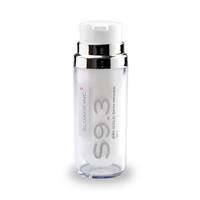 If a pure gold facial sounds prohibitively exorbitant, the Sloane Inc 24K Gold Primer available exclusively from The Sloane Shop is definitely one luxe beauty aide that reaps the benefits of gold without busting your Birkin bag fund. This age-defying, youth enhancing elixir combine pure 24 carat gold with the power of antioxidants & botanicals to enhance skin's elasticity, firmness & smoothness. By improving circulation & decreasing skin inflammation, pure gold slows down collagen depletion and elastin breakdown to prevent skin from sagging and tackles fine lines and wrinkles. This wondrous product helps to rejuvenate the skin from inside out, boosting skin's natural radiance & luminescence and can be worn under makeup to give your skin a fabulous inner glow of unparalleled luminosity. Go for Gold!
2. Pearls of Wisdom
If you have ever had the chance to visit a traditional Chinese medicinal hall, you would have spotted amongst the many strange and exotic paraphernalia, bowls of tiny freshwater pearls. Pearls are believed to have an amazing effect on the skin, favored by Chinese empresses and concubines more than 4,000 years ago. It is said that pearl contains a unique combination of natural substances and minerals which include20-22 different amino acids, vitamin B complex, polysaccharides and calcium. When applied topically, pearl keep the skin smooth, soft, supple and pigment free.
Traditional Chinese medicine practitioners prescribe pearl powder for their whitening prowess, believing that it filters off sun rays and slows down melanin production. For some DIY pearly white goodness, mix one teaspoon of pure Chinese pearl powder with the juice from 1 lemon, 1 beaten egg white and 1 tsp raw honey. Stir the ingredients into a sticky paste and apply evenly to your face and neck. Leave the mask on for 10 to 15 minutes before washing it off. The skin may feel irritated or warm for a few minutes after removing the mask, so let your skin breathe for as long as possible before applying a moisturizer. If you are eyeing the strand of Mikimoto heirloom pearls in your granny's cupboard, me think it will look nicer around your neck than on your face!
3. Not just a Star but a Tzar
When we think of the Russians, two things come to mind— vodka & caviar. I believe that the only thing more luxe than eating caviar must be to 'wear' it! Caviar is one of the most expensive foods in the world, a delicacy made of tiny fish eggs that are processed and salted. So, can raw fish eggs work wonders for your skin? Let's be honest, when you're paying an arm and a leg for mere ounces of roe from glow fish, there's got to be more behind these innocuous looking black gems than meets the eye… am I right to assume? Well, it turns out caviar does have some pretty interesting benefits when it's infused into beauty products. Being rich in amino acids, caviar is believed to be a luxe skin food that can be directly absorbed into skin to speed up cell renewal and rejuvenation, making one younger and less tired looking. Bearing cell structures with remarkably close resemblance to human cells, caviar is believed to help produce better quality collagen for the skin at an invigorated speed, thus slowing down the process of aging considerably. In La Prairie's Cellular Luxe Lip Color, these fish eggs is reported to plump and firm the lips, while Alterna's Caviar Anti-Aging Moisture Shampoo is said to keep your hair hydrated and well-nourished with a sheen that reflects the shimmery glow of these tiny black balls. A marketing ploy targeted at those looking to push things to the pinnacle of sinful decadence or real youth reviving treasure from the depths of the sea? For the sake of beauty, I'm game to try if money is not the limit!
4. Another round of drinks, please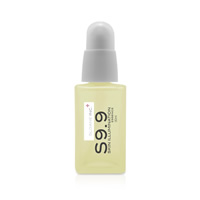 The latest buzz to join the bandwagon of luxe food for skin is the wine. According to latest skin care studies, strong antioxidants in wine combines with anti-inflammatory agents and natural alpha hydroxy acids are good enough to offer you more beautiful and healthy skin when you use them on your skin. Wine contains high amount of antioxidants called polyphenols, including resveratrol which act against free radicals to provide its anti-aging effects. This goodness comes from the skin and seeds of grapes that are used in the fermenting process to produce wine. In addition, resveratrol is known to have excellent anti-inflammatory properties that help with acne control.
If you are worried about smelling like a drunken sailor, rest assure you that the Sloane Inc Skin Illumination Essence is truly fragrance free. Featuring signature Chardonnay extracts rich in youth-enhancing lactobacillus, this newly launched unique daily 'pre-lotion' offers immediate and long-lasting hydration to your skin in a truly lightweight fluid formulation. This is the first step in boosting skin's translucency and luminescence, giving you that youthful glow reminiscent of the subtle flush with the first few sips of a beautiful floral toned Chardonnay.
You might also like: