It is not every day that urbanites like us get to live the life of a beach bum.  So on a recent weekend getaway to Bali with the hubby and his mates, I know it's still a cardinal beauty sin but cut me some slack, won't you?  After knocking back a couple of bottles of cheap beer by the beach, the next thing I know, I'm red as a lobster from staying way too long in the sun. I know, I know… I really should have been more careful looking after my skin in the sun, and seriously, instead of looking for ways to relieve sunburn, we should be looking at ways to prevent them. Studies have shown that people who burn often over the course of their lifetime have an increased chance for skin cancer. And not to forget fine lines, wrinkles, pigmentation and parchment skin. Shudders.
Well, life is not always as planned and if like me, you find yourself looking at bright red bits of body and feeling a bit or a whole losta sore (especially when the numbing effect of alcohol has worn off!), here's RSB top 5 tips to deal with an accidental sunburn. Ouch!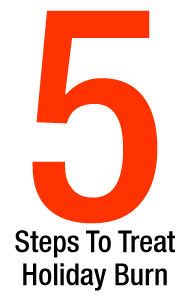 #1: Pop A Pill
Rummage through your travel meds for a couple of aspirin or ibuprofen. These can help reduce the inflammation around your sunburn and hence the sun damage to the skin, as well as lessen the pain. If you are treating your little ones or have an NSAID allergy, substitute with Paracetamol.
#2: Cool Down
Cool down your skin with a bath or gentle shower. Set the water to a cool temperature that's just below lukewarm and soak yourself for 10 to 20 minutes. Relax and try to remind yourself you are on a holiday! The temperature will ease the pain, and the water will stop your skin from becoming as irritated and can be repeated as often as you desire. If you are under a running shower, make sure the flow is gentle or sprinkling as a thundering, massaging 'rainforest shower' will hurt the skin more than soothe it. Avoid using harsh soap or any bathing products as they might irritate your skin and possibly worsen the effects of the sunburn. When you get out of your bath or shower, don't dry yourself by rubbing your skin with a towel. If possible, let yourself air dry. If not, pat yourself dry with a soft towel over your skin in small, gentle movements. The keyword is 'gentle'.
#3: Apply a Calming Balm
There are various household remedies that had been used on freshly sunburned skin to varying degrees of success. My top 3 picks are vinegar, aloe vera and milk. It may come as a surprise to many but the astringent quality of acetic acid in vinegar can be used in a couple of ways to relieve sunburn. You can put it in a spray bottle and gently spritz it over the affected areas or you can soak small hand towels in vinegar to act as compresses and press them lightly and leave them a while longer on the angry red patches. White and apple cider vinegar seem to work better over malt vinegar. Aloe vera is fantastic as a soothing agent but just make sure you are not allergic to it with a small patch test. Don't "rub it in" all the way like you might with a regular lotion. Leave it a bit gooey and moist on top of the burn, as this helps prevent the skin from drying out and becoming more irritated. Skim milk can be used as a substitute in the same way as vinegar. It creates a protein film that helps ease the ensuing discomfort not unlike aloe vera.
To be a little more prepare, I never leave home without Sloane Inc. Emergency Balm, which as its namesake is a godsend must-have that's suitable for both face and body in times of need. Sold exclusively at The Sloane Clinic, it contains calamine and anti-redness, anti-itch as well as anti-inflammatory ingredients that's nothing sort of a miraculous life-saving balm that managed not only to combat the woes of my crackling red skin but saved a near ruined vacation too!
#4: Moisturise, moisturise, moisturise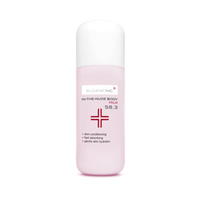 Liberally apply a good, creamy moisturiser to sunburned areas over the next few days or weeks to prevent peeling and irritation. Again, do it gently and slowly pat or rub in the moisturiser over the whole body.
The Sloane Clinic In-The-Nude Body Milk is an excellent body hydrator that is a pronto panacea for parched, punished skin ravaged by overzealous sun exposure. Containing a myriad of botanical oils, natural butters and vitamins, this lightweight moisturiser that is suitable for all skin types and all age groups, sinks in deep to instantaneously nourish and lock in moisture without the clogging feel of grease. Working overtime to provide quick repair of the skin's fragile hydrolipid barrier upset by my drunken stupor in the sun, it also helps to prevent further damage and should be layered under a sunscreen of at least SPF 45 before further sun exposure.
#5: Drink Up & Stay covered
Ideally, you should stay away from further sun exposure and hang out in the shade. Opt for loose fitting, light cotton garments to protect and hide your less than fabulous holiday mishap. If you can't avoid further exposure, slather on sunscreen with a SPF of 45 and above to prevent further damage. Don't forget to drink plenty of water as sunburn can be dehydrating. It is thus important to counterbalance this by drinking lots while you are recovering from your sunshine overdose. Aim for at least 8 full glasses of fresh drinking water each day and a little more definitely won't hurt. Keep away or cut back on alcohol as it tend to dehydrate you and in an inebriated state yet again, further folly which you eventually live to regret might ensued, making this an unforgettable holiday… gone wrong!
* Selected as Editor's Choice Aug 2013*
You might also like: