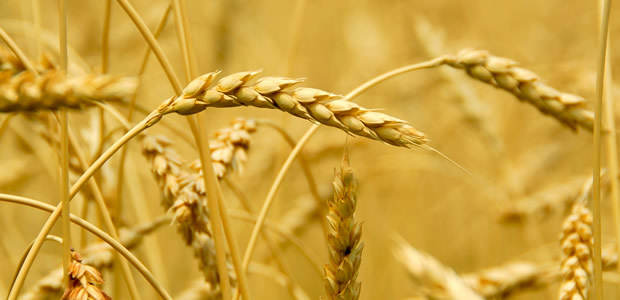 [By Jenna Shore]
Chia Seeds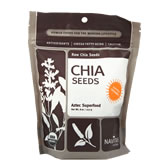 Why it's super: Dr. Oz recently named chia seeds one of the top five supplements for women, touting its high fiber content (11 grams in just one ounce—three times what you'll find in oatmeal), which helps you feel full more quickly and therefore eat less food in general. They are also an excellent source of protein and omega-3s.
Ideas: Try adding these neutral-tasting seeds to thicken soups, since when you immerse them in liquids, they become somewhat gelatinous, making the broth creamier. You can also sprinkle them on granola, cereal, salads or even ice cream and frozen yogurt.
Buy: Navitas Chia Seeds
Hemp Seed
Why it's super: Hemp is considered one of the world's most nutritious plants. Hemp seeds contain all of the essential amino acids making them an ideal source of protein for vegans and raw foodists. The essential fatty acids are abundant in hemp seeds and come in a ratio that is highly beneficial to humans. Magnesium, iron, and potassium are in good supply along with fiber. Some of hemp seed's supply of antioxidants comes from its vitamin E content.
Ideas: Try sprinkling hemp seeds over a salad, as a topping on granola, puddings or other desserts. Frequently sold as a superfood, hemp seeds can be added to smoothies both at home and in many cafes and juice bars. Hemp seeds can also be used in baking and cooking though the nutritional content is at its highest in its raw state.
Buy: Nutiva Hemp Seeds
Farro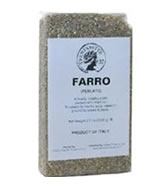 Why it's super: This ancient strain of hard wheat, also known as emmer wheat, has a roasted, nutty flavor and a distinctive chewy texture, reminiscent of barley. Not only is farro nearly twice as high in fiber and protein as common whole-grain wheat, but it's also richer in magnesium. Instead of the kind known as perlato (or pearled, which means it's been hulled completely), we recommends either whole farro or the semi-pearled variety, since both have more of the fiber- and nutrient-rich bran intact.
Ideas: Farro has long been a staple of Italian dishes (it's said to have sustained the Roman legions) and works especially well in risottos, soups and hearty winter salads, where you can use it as you would rice, noodles or couscous.
You might also like: