Nowadays, it's not just the face that matters. Read on to find out which body part you may be neglecting and what can be done for a more beautiful you, top to toe!
Hands – Don't join the wrinkly hand club
A woman's hands never lie. Victoria Beckham recently made the news for having her worst fears come true as she has joined the wrinkly hand club – which also includes Sarah Jessica Parker and Madonna. Hands are not only susceptible to the first signs of aging, but very often, age even faster than the face. The back of the hands contain very little fat so even when a small amount of collagen begins to break down due to aging and sun exposure, it has a noticeable impact on your hands. The end result is wrinkly, crinkly crepe-like skin texture and more obvious bulging veins.
The Fix:
Restore what time has taken away by hyaluronic acid filler injections, which add volume to the hands and put some of the cushion back under the skin that has been lost through the years. Results can last about a year, longer than in the face, because the back of the hand has fewer muscles and less muscle activity capable of breaking down the filler. Also, research has shown that hyaluronic acid fillers actually stimulate the body's own production of collagen so you may need less filler less often to maintain the youthful look.
Neck – Don't let your turkey wattle give away your age
Many of us have spent a small fortune on creams to keep ahead of time's mark on our face, only to have the wear and tear on our necks give us away. As the skin on your neck is also one of the thinnest in the body, it makes it more susceptible to the aging process.
The Fix:
If a visit to the plastic surgeon's office is not your cup of tea, you may want to consider non-invasive lifting options like Thermage and Ulthera. "Thermage is a radiofrequency skin tightening treatment that heats the superficial and middle layers of the skin while Ulthera focuses ultrasound energy deep under the skin to the same tissue addressed in a surgical face lift to help tighten existing collagen and to stimulate new collagen growth to firm up those loose and saggy necks in a single session." explains Dr Kenneth Lee from The Sloane Clinic.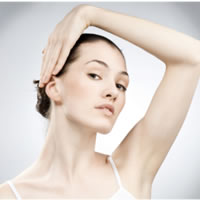 Arms – Erase those sun spots
Never thought of applying sunscreen to your shoulders and arms? Check in the mirror, you might already have those unsightly sun spots on body areas exposed regularly to the sun. UV exposure overstimulates pigment producing cells, causing blotchiness.
The Fix:
To erase stubborn pigmentation together with surface imperfections like rough dull skin, you may want to consider fractionated resurfacing with a laser such as Fraxel. Cell turnover and the production of fresh collagen is stimulated by making thousands of microscopic wounds over a percentage of your skin. Healing time is also minimal as the surrounding skin is left untouched.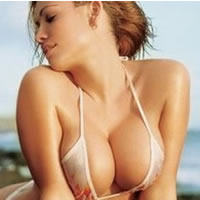 Decolletage – Banish your crinkly cleavage
When Madonna chose to keep her chest covered up when she celebrated her 50th birthday, was it because she was worried her cleavage would reflect her age? Forget the face, hands and feet, one of the killer signs of aging for any woman is her chest. As the skin on the cleavage tends to be drier and thus more susceptible to showing early signs of aging, focus more attention to this area starting from today.
The Fix:
With the aging process, hyaluronic acid in the deeper layers of our skin is slowly depleted, resulting in visible skin laxity, rough texture, dryness and wrinkles. With Revitalift that is natural hyaluronic acid delivered via microinjections to smoothen away the fine lines and illuminate your skin, you can take years off your overall appearance.
Legs – Fight the fuzz
You see them on runways, at the pool and at the beach: women with flawlessly smooth legs with no signs of irritation or redness. What exactly is their secret to removing leg hair?
The Fix:
For a more permanent solution, consider laser hair removal. The light energy damages the hair follicle, halting growth in the desired area. This leaves you with the smooth silky skin you have always dreamt of, and puts an end to routine shaving and messy waxing. You also avoid repeated trauma and irritation from constant shaving and epilation, which saves you from problems of skin darkening and ingrown hairs.
You might also like: