[By Tracy Chua]
Have you ever had the dreadful experience of going through days, weeks and even months of intense preparation for a BIG event such as a wedding, a first date or a year-end party, only to realise within the last 24 hours that all your nerves were bundled up in a train- wreck? There's nothing worse than thinking you've got everything down to a T only to feel totally lost and unprepared at crunch time. As much as I would love to believe that sitting down with a cup of hot English tea will miraculously put everything in it's rightful place; I would rather you fish out this list that RSB is going to spell out for you as the "5 sensible last minute tips" to avoid any major catastrophe and most likely emerge unscathed in full triumphant!
This list will make sure you don't forget any important beauty must-dos before your big day or night. In between prayers for divine intervention, don't let those last moments cumulating to the special event stress you out. If you just step back, loosen up and take a deep breath and follow through these 5 tips, you might even find it fun and relaxing!
Tip #1: Eat & Drink well like an athlete
I know food must be the last thing on your mind with the million and one things you need to attend to. However, in order to ensure that you look and feel your absolute best, you must make it a point to keep to healthy meals beforehand. You can never go wrong with fresh fruits and vegetables with a helping of grilled fish, chicken breast and quinoa. Keep the salt to a minimum to avoid unnecessary water retention and cut back simple carbs like rice and white bread. Avoid sodas and alcohol, gum chewing or eating any veggies that might cause gas and bloating. Don't forget to stay well hydrated and flushed out toxins with pure drinking water. And please resist those exotic foodstuffs that your distant relatives had kindly brought along. Don't try anything new in case they contain ingredients that your stomach cannot agree upon or worse, cause a breakout of an unknown allergy!
Tip #2: Enjoy your sleep like a baby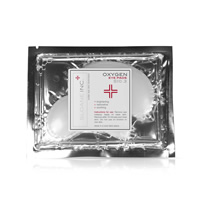 This is another tough one but getting adequate eye shut is super important for the last 24 hours leading to your special event. It might be difficult with all the preparation amidst all the buzz and excitement to clock in any extra hours but make sure you are at least not cutting back any of what's your body is accustomed to. A good night sleep can really make a difference in the way you look and feel on the big day, keeping dark circles, puffy eyes and dull skin at bay.
If you do wake up with goggle eyes, an old wives' remedy that's supposed to help is to slap on a couple of cold green tea bags that had been lightly brewed and keep them in place for ten minutes. A far more tried and tested alternative that works like a breeze are Sloane Inc. Oxygen Eye Pads available exclusively online from The Sloane Shop. These tiny gems pack a real punch for tired, lacklustre under eye skins screaming for TLC. It utilises 3 forms of glow-inducing oxygenation, antioxidant vitamin C and skin smoothening hyaluronic acid to instantly energize and revitalize the skin. Definite an emergency SOS "must-have" for the last 24 hours leading up to the big day.
Tip #3: Conditioned your hair like Rapunzel
Whatever way you are planning to wear your hair, be it a DIY French twist or a professional done up –do, make sure you get your locks red-carpet ready by giving yourself a deep conditioning treatment the day of or a few days prior to the event. Using your fingers, work in a generous dollop of conditioner into your damp hair and leave it on for 10 to 15 minutes. Remember to pay the extra attention needed to the dry ends if there's any.  For extra panache, try a volumizing shampoo before conditioning to give your hair that extra body. Go easy on styling products, we want a slick and carefree contemporary look as opposed to a stiff, uptight 60s bouffant right off the set of "Hairspray".
Tip #4: Exfoliate your skin like a beauty queen
Don't neglect the body even if it's not a beach or daytime event! Use a gentle scrub to exfoliate away lacklustre dead grit to reveal baby soft skin and follow up with a moisturiser that adds a luminising glow with a hint of sparkle that's easy on the eyes and gentle to the touch. If you are planning to sport a fake tan, do it only after you exfoliate in order to achieve more even and hence better results. The key to success is always "practice makes perfect". So if you are going to attempt this for the very first time, I would suggest you ditch the idea all together. God's gift in your natural skin tone is far better than an uneven, obviously fake orange discoloration!
Tip #5: Get a suitable aesthetic treatment like a movie star
"It's an old school thinking that one should have left behind with last season's chunky Mary Janes if you believe that one is not allowed to do any facial treatment in the last 24 hours leading up to the big day," chuckles Glenda Hudson, a popular freelance makeup artist in Los Angeles that many stylists to the Hollywood glamazons had roped in to help with big events like the recently concluded VMA show. "There are many gentle yet effective treatments that can be done right up to the eleventh hour to bring out the best in you!"
If you want to look stunning both on and off camera, take a leaf from the A-listers and book yourself a Microdermabrasion treatment. This 30 minute fuss-free, pain-free quick fix that's available at all branches of The Sloane Clinic is one treatment that give you have to prioritize on your 'must-do' list before any events that require you to look your absolute best. By engaging a spray of crystals to exfoliate away dead cells, this simple yet effective treatment polishes the skin surface down to an enviable sheen with blemishes instantly lightened, bringing dull complexion to an unbeatable healthy glow.  With absolutely no downtime, this translates into good news for those with a vacuum tight schedule whereby every minute counts as make-up can be applied immediately post treatment. With the clearer base achieved through Microdermabrasion, you will find yourself with a flawless luminosity that rivals any paparazzi ready celebrity on your own BIG day.
* Selected as Editor's Choice Sep 2013*
You might also like: