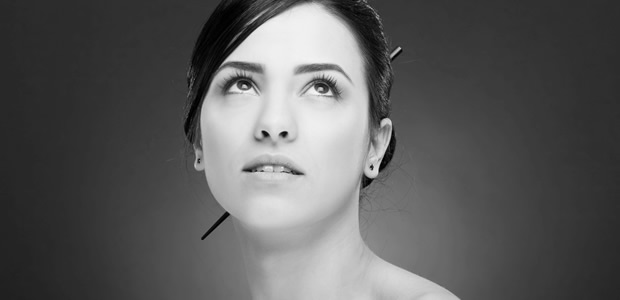 [By Dana Lim]
Real life cosmetic surgery makeover experiences
"I got double eyelids!"
Mabel: I have always envied my friend's beautiful double eyelids. Finally on my twenty-fifth birthday, I decided to take the plunge. I went with a few friends to Bangkok and underwent double eyelid surgery.
Amount paid: about USD$1500
Results: My eyes were super swollen and bruised for about 2 weeks, a little longer than what I expected. My mother was horrified to see me post-op. However, the swelling subsided quickly and I can see the results about 2 weeks after. I am somewhat satisfied with the procedure, it certainly made my eyes look bigger but there is a slight asymmetry between the two eyelids and I am thinking of returning for a repeat procedure next year.
Would you do it again? I would probably do more research before going for such a procedure and while price is certainly important, the experience of the doctor is even more important.
"I got my tummy fats sucked out!'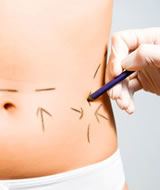 Fie: After the birth of my third child, I had enough of my muffin top and underwent a Vaser liposuction of my waistline.
Amount paid: about USD$3000
Results: The procedure went better than I expected. I had some bruising and aching over the area which lasted for 3 weeks. However, since this is an area covered by clothes, it did not bother me nor did it limit my usual activities. The only thing I found challenging was wearing the compression garment daily as it felt very hot and restrictive at times. After a month, I could really see the difference. I agree that no amount of exercise could have gotten me in such good shape.
Would you do it again? Yes, I would definitely do it again if I need to.
"I got a chin implant!"
Jasmine: I have always wanted the Korean V shape face, but as my chin is rather short, my facial shape always looked round and chubby. My friend suggested a chin implant and I went in search for several surgeons before I found one.
Amount paid: about USD$3000
Results: The procedure was quicker than I expected. The incision was done from inside the mouth and I could not see any visible scar post-op. There was some tenderness and swelling of the treated area for about 10 days but minimal bruising. The chin implant truly transformed my face from a 'baby face' to a more elegant, feminine look.
Would you do it again? Definitely yes! In fact, I should have done it earlier.
"I got breast implants!"
Xin Li: It was a tough decision because of the stigma surrounding breast implants. In the end, my friend recommended me a plastic surgeon whom I felt really comfortable with and I took the plunge.
Results: There was almost no bruising but the chest areas felt tight and tender for a week. I loved the results immediately after and the scar was quite minimal as well. However as I wanted as little scarring as possible, my surgeon referred me to his colleagues who put me through a series of lasers and lights which sped up healing of the scar even more.
Amount paid: about $10000
Would you do it again? I was thinking of having this done overseas to save some money but looking back, I am glad I did it locally as the aftercare by the surgeon ad team was vital in my recovery and the excellent healing of the scar. I would do it again.
You might also like: