[By Greta Hatton]
Makeup brands will have you believe that you cannot live without at least a full armamentarium (read: truckload) of beauty aids, but beauty experts have found that some simple substitutes can do the job just as well for a fraction of the price!
Before you splurge on expensive cosmetic products, take a look at some of the items you will do well to skip.
Lip Balm
Substitute: Facial moisturizer
Lip balm is one of the mainstay of any young lady but the truth is that our lips like any part of our facial skin will respond to simple moisturizers just as well. If you have a rich facial or eye cream, dab in and massage over chapped lips for instant hydration. Try Epicuren Rose Otto, made from Bulgarian rose oil.
Makeup Primer
Substitute: Facial Moisturiser
I have never been a fan of makeup primer. I am just not sure I see the difference in adding an extra layer under my foundation. Use a good moisturizer to ensure skin is supple and smooth before applying foundation, and that is sometimes the best primer that you'll need. If you have combination skin and large pores, opt for a matte finish moisturizer such as Sloane Inc Multivitamin Booster. If you have dry or mature skins, go for a nourishing treat such as Epicuren's Enzyme Concentrate for long-lasting hydration.
Eye primer
Substitute: concealer
The truth is that no eye primer will erase dark eye circles as well as good old concealer. Choose a shade close to your normal skin tone, and gently dab it in. If you have fine lines around the eyes, use a concealer that has moisturizing properties as well, then go easy on the powder after to prevent accentuating the lines. Try Nars concealer that comes in a variety of 11 shades that will match almost any skin tone.
Astringent
Substitute: lemon Water
If you have oily skin and think that using an astringent is an absolute must, try using a splash of water with a squeeze of lemon. It does the trick at half the prize. If you would like to skip this astringent step, just opt for a foaming cleanser that does a thorough job of removing makeup, oil and grime from your face, and ensure you rinse your face thoroughly after.
Toner for mature skin
Substitute: chilled green tea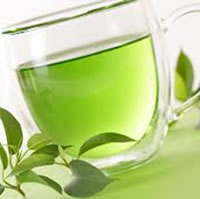 Chilled green tea can make for a soothing toner for mature and dry skin types. Just leave a green tea bag in a container of water overnight. After cleansing face, splash on some of your home made toner for a refreshing experience.
You might also like: