[By Elle Unger]
The title does sound more dramatic than it really is, but if you have been a woman afflicted, you will understand the profound gratitude and relief when a beauty aid actually does what it says, as opposed to the scores of disappointments and empty promises lining the shelves in drugstores.
To save you (and countless other women like you) the pain and heartache of broken promises, we have uncovered some heroes that do keep their word.
CURLS
Every hair appliance guarantees salon-type curls in minutes, but not many will tell you that you will need the skills of a professional stylist to operate one. If you like me am a klutz with electronic gadgets, then many of the store-bought hair curlers and tongs may end up more lethal weapon than beauty aid.
Enter: Miracurl by Babyliss, a hair curler for dummies. It literally curls your hair in under 10 minutes, no fuss.

Tester's verdict: The difference is that this curler automatically winds your hair into its heating chamber unlike normal tongs where you will need to manually twist the strands in place. Choose from tight to loose curls with the different settings. Definitely a vital hair aid for those desiring home-made volume.
EYE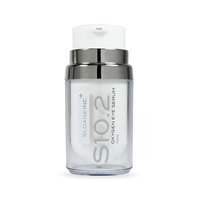 When it comes to eye creams, I have probably gone through several dozens on account of my hereditary 'tired eye' look. (Thanks mum!) Truth is no eye cream or gel will magically transform you from panda to bright eyed bunny overnight, but the right eye product can delay the ravages of age, and minimize skin irritation and dryness, all of which adds lines to your years.
Enter: Oxygen Eye Serum by Sloane Inc
Tester's verdict: The microscopic Co-enzyme Q10 particles are novel but effective antioxidants for the eye area, really brightening and refreshing under-the-weather periorbital skin. This fast-absorbing lightweight gel leaves no traces of greasiness on the skin, hence can be used day and night. Greasy eye creams tend to interfere with eye makeup when applied in the day, so this is a great pick-me-up even before my usual morning makeup routine.
NAILS
If only nail polish removers do what they are supposed to do, your time could be better spent having tea with the girls, rather than huddled over the sink, trying to remove the last vestiges of that dastardly dark nail shade you picked while nursing a hangover.
Enter: Bourjois Dissolvant
Tester's verdict: It worked like a dream; even when we tested it with the gaudiest, darkest glittery shade we could find, it still lived up to its name and did the trick. We particularly loved its innovation: Dip your finger in, twist, voila! All traces of polish are removed. Essential beauty cupboard fodder for quick, last minute emergencies. Tea time next!
LIPS
Whether you prefer Chanel glosses to Dior lipsticks, almost all lip makeup are mere cosmetic cover-ups for your lips as they sit as a colour barrier rather than penetrate below the surface. If you are looking to nourish and hydrate your lips from within, then skip these surface cover-ups and go for something that can soften and repair worn out lips.
Enter: Lip Serum by Sloane Inc
Tester's verdict: This overnight lip repair serum is not a gloss so don't expect it to sit on your lips like a coat of paint. It absorbs into the lip skin to nourish dehydrated cells and repair darkened, rough and lined lips, revitalizing them overnight. It is the only thing that leaves my lips looking softer and more kissable the morning after.
You might also like: