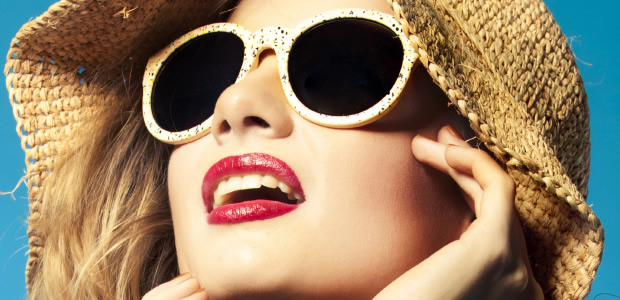 [By Tania Hui]
Even the savviest fashionista will occasionally fall short and commit a fashion mistake which seems obvious to all but herself. Likewise, there are definitely beauty blunders that you are probably making in your daily beauty regime without you realizing it. I know that over the years, I'm guilty of quite a few myself! With the festive shenanigans just round the corner, I believe every woman will go to great lengths to make sure she presents her absolute best at the year-end parties.
However, some of the things that make us look and feel sexy may be damaging to us and our overall appearance. Read on to find out more about such common everyday beauty blunders and nip them early to avoid further repercussions.
SPF yourself adequately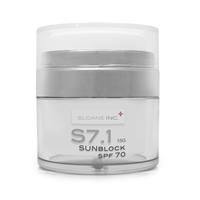 Many women are under the misconception that the sun protective factor or SPF in their foundation or compact powder is all that is require to provide sufficient protection against the harmful UV rays emitted by the sun. Well the truth is, that light dusting of fairy powder is not going to shield you adequately unless you are smearing on a ton of it to werk the Chinese opera look. So don't leave the house without lathing on some SPF even if your foundation, BB cream or powder already contain some. Your choice of sunscreen should have an SPF of at least 30 and opt for one that's 50 or more if you are prone to skin pigmentation.
My recommended choice will be Sloane Inc. SPF 70 Sunblock, a no nonsense, fuss free product that offers maximum sun protection against both UVA and UVB while remaining non-irritating, non-comedogenic and hypoallergenic. It's 100% chemical and fragrance free formulation comes with a silky smooth texture that allows make-up to glide on ever so easily.
Read More: The 5 Worst Beauty Mistakes That Even Celebrities Make
The right way to wear fragrances
If you like to spritz your wrists with your favorite scent and rub them together before heading out, you are unknowingly distorting the perfume's intended smell by mixing it with the natural oils found on your skin. The correct way to wear a scent is simply to spray each wrist, nape of your neck and décolletage ever so lightly and let your natural body heat do the rest. Spritzing some Victoria's Secret EDT into your freshly tonged lavish locks may seem like a good idea to channel your inner Candice Swanpole in your attempt to keep the scent lingering. In reality, this is one of the most committed beauty blunder of all times. Many fragrances contain alcohol which is drying and damaging to your tresses, having a tendency to 'weigh-down' and ruin a fresh blow-out. Switch this out with a drop of your favorite essential oil, trickle it into your palm or a cloth and gently run it through your crowning glory for the pheromones from the true scent of a lady.
Over & under exfoliation
Exfoliation is a beauty must have that often turn out to be a common beauty blunder when it's overdone or underdone. It's great to exfoliate nearly every part of your body including your lips to remove dead cells and let the beautiful new soft skin underneath shine through. As a rule of thumb, one should not exfoliate more than once or twice a week. Overzealous exfoliation can cause severe dryness and irritation as the skin is stripped clean of its protective film of essential oil. This could even lead to micro-breaks in the skin and sets the grounds for bacterial seeding and acne breakouts.
Sleeping with your make-up on
We have all done it, probably more often than we would like to admit, but it happens. However, this should be an exception and not the norm, a beauty blunder which many beauty aficionados consider a cardinal sin that should be avoided at all cost! Sleeping with your make-up on can result in clogged pores and breakouts as your skin is not allow the chance to breath and recuperate under the layers of war paint. It's forgivable if this occurs once in a blue moon, but for better looking skin in the morning and more youthful looking complexion in the long run, removing your make-up before hitting slumberland is vital.
The Sloane Inc. Full Face Makeup Removal is an ultra-gentle, all-purpose makeup remover containing soothing Chamomile and Saponaria extracts that is suitable for all skin type including sensitive ones. It is gentle and yet effective enough to work on 'heavy-duty' eye make-up without irritating the thinner skin around your eyes. Alternatively, keep some make-up removal wipes handy by your bedside so that you can reach out for a quick swipe even in your unglam state of drunken stupor!
The art of moisturizing
It is important to rid our face of grim and make-up but it's just as important to keep it well moisturized at all times. A common misbelief is that one can skip moisturizers if you are below 30 years of age or have oily skin. This cannot be any further from the truth. Aging is an ongoing process and with the constant onslaught of UV rays from the sun and free radicals in the air, everyone should include moisturizing into their daily beauty regime. The trick is to be aware of your skin type and age group while choosing products to match your needs.
Read More: 5 Things Dermatologists Will Never Put On Their Skin
If you have oily skin, look for non-comedogenic lightweight formulations such as serums that lock in moisture without clogging up pores. For mature skin, opt for those containing anti-oxidants and anti-aging properties to moisturize and ease off fine lines and skin discoloration.
The Epicuren range of skin care products available at The Sloane Clinic, is an innovative line that combines the latest sciences and technologis with the use of luxurious natural ingredients sourced from every corner of the planet. The heart of this line is an enzyme protein complex known as the Metadermabolic enzyme. This is a protein that is combined with a waterborne solution of B vitamin to create a skin nutrient with intelligence. It encourages the skin to self-rejuvenate, much like how aerobic exercises support your metabolism and thus replenishes the skin, receiving antioxidants and moisture naturally for a more youthful and vibrant look notwithstanding your true biological age.
You might also like: