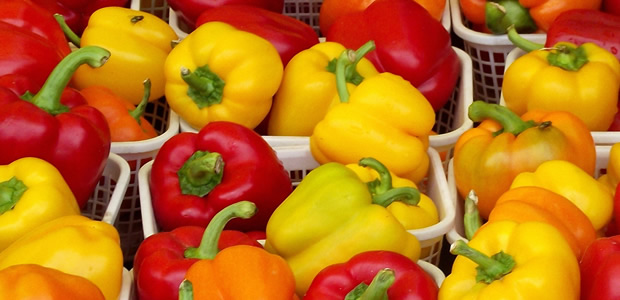 [By Anna Lurie]
SEAWEED
Who: Victoria Beckham
Containing so much iodine it actually increases your metabolism, Victoria Beckham has been chowing down on a variety of seaweed called bladderwrack to help her keep looking slim and trim. Looking at Victoria's svelte frame, the aquatic superfood is certainly doing the trick.
CHIA SEED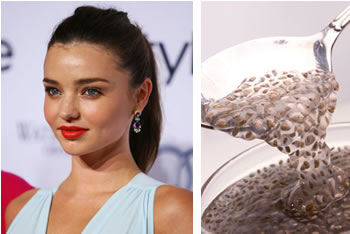 Who: Miranda Kerr
When model Miranda Kerr wants to add a nutrient powerhouse to her diet, she reaches for chia – the humble wholegrain was a mealtime staple for the ancient Aztecs and Mayans more than 5000 years ago. These nutty-tasting, black-and-white seeds are bursting with omega 3 fatty acids and are high in fibre. Sprinkle them on your salad or add them to your juices for a healthy boost.
COCONUT WATER
Who: Madonna
Coconut water is firmly in the spotlight after Madonna pledged allegiance to this multi-tasking beverage. Having shelled out US$1.5 million in a popular brand of the healthy soft drink, Madonna is certainly putting her money where her mouth is. It is cholesterol-free and low in carbohydrates – so it might just be the secret behind the singer's toned body.
ACAI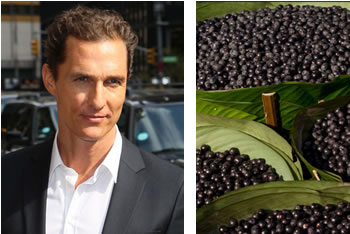 Who: Matthew McConaughey
For an antioxidant-rich hit, Matthew McConaughey swears by dried acai. This superfood is no stranger to the limelight, having been touted to promote the removal of waste and toxins from your system, it is said that it can even make you look and feel younger – no wonder it is the darling of Hollywood. The actor sprinkles the little red berries over granola and sliced bananas for breakfast, while many supermodels prefer to get their fix by drinking the juice of the fresh berry.
PEPPERS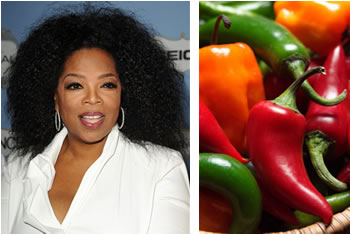 Who: Oprah Winfrey
When the Queen of chat-shows Oprah Winfrey announced you could look 10 years younger by eating 10 super foods, her viewers went wild. Among the list of star ingredients are peppers – from red capsicums to red-hot chillies – due to their high levels of antioxidants and Vitamin C. And that's not all, these spicy condiments are said to curb appetites and cravings, leading to smaller portion sizes and weight loss!
GREEN TEA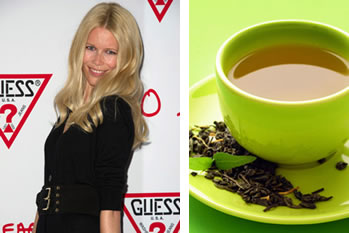 Who: Claudia Schiffer
Taking a cue from the Japanese, Schiffer protects her body from free radicals by drinking cups and cups of green tea. Green tea's potent antioxidative capacity eliminates the major culprits associated with accelerated aging and an increased risk of major disease. No wonder the ever youthful looking supermodel swears by the stuff.
You might also like: