[By Erin Lee]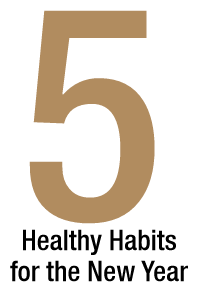 It's been a couple of days since the beginning of 2014 and you are experiencing a bag of mixed emotions. On one hand you are looking forward to embracing the year ahead with new hopes and aspirations, on the other hand there's a strong nagging feeling that like so many past years gone by, you wouldn't be able to keep up with the resolutions you had drawn up at the start of the year. To help get round this, I suggest being a little more system orientated than absolute goal orientated. If you focus on consistency in your daily regime by adopting some simple healthy habits, I believe you will be more likely to stick to them and success will come eventually.
When you set your eyes on an absolute goal, it often becomes daunting with a negative self-hating push towards success that most often does not arrive. Pace yourself towards success by setting up a system of good habits, working towards your destination even if you didn't set an absolute goal in the first place. For instance, instead of saying you want to lose ten pounds by summer, make the resolution of drawing up a system of change by adopting healthy habits such as taking out refined carbs from your diet or increasing your physical activities week by week. Absolute goals can prove to be unrealistic and unachievable but simple healthy habits are much easier to handle.
As we count down our list of top five healthy habits for the new calendar, draw up your own priorities and you will be able to taste the sweetness of success before you realise it.
Exercise at least 3 times a week
Our metabolism slow down with each passing year so top on my list is to exercise regularly in order to stay trim and fit. As almost everyone will tend to make exercise a priority in January especially with the gnawing guilt after the decadence and debauchery of the holiday season, skip the gym if you are averse to overcrowding. It is more likely for you to adhere to your exercise regime if you do it in a conducive environment. Avoid peak hour workout sessions or opt for outdoors activities such as jogging along a scenic track you have always heard of but never explore. Exercising not only helps you to get into shape before swimwear season comes round but it also makes you feel great and refreshed with the release of endorphins. Keep track of your progress and slowly increase the duration and your activity level and watch yourself get better and better with each passing day.
Go on a technology detox
Were you shocked during the annual family Christmas gathering as to how much your parents has aged over the last one year? Were you seized by pangs of guilt for not spending more time with them? In this age of advanced technology and modern communication, instead of drawing people closer together as often depicted, it's pushing human relationships further apart. We are simply too focused on stalking our idols and frenemies on Facebook, constantly checking Twitter and posting on Instagram more than anyone would care for. (although no one is going to admit to this, I'm sure!) This New Year, make it a point to put down your smartphone and stop web surfing for a good hour a day. Take this break to catch up with your loved ones or get to know your new colleague or even yourself better. Of course it's important to keep up with emails and news, but your health and growth of interpersonal relationships should be a priority important enough for you to cultivate the habit of a technology detox or sabbatical. So instead of lamenting that you have no time to meet up friends and relatives, find time to do so by pulling yourself away from the chains of everyday technology. Always be updated but never be enslaved to technology.
Don't sweat the small stuff
Even if you do not admit to being a perfectionist, we cannot ignore the fact that most of us care way too much and sweat the small stuff way too often. It's a lot easier said than done but we just have to learn to let go and not to make a big deal out of everything. Trying to be absolutely perfect all the time leads to expecting perfection of things around you and this is simply not worth the heartache and effort. This year, try to understand that sometimes, even when things are not heading the direction you had imagined or want them to, you are going to be OK and things will align and work out exactly how they are supposed to… eventually. Remember that all good things do not last forever and all bad things will come to pass. That's the rule of our cosmic universe so don't sweat the small stuff and miss the big picture!
Adopt an anti-aging regime
"You can't help getting older, but you don't have to get old."— George Burns.
In the modern society when we want to or are expected to be active in the workforce for a longer period of our lifetime, it is pertinent to maintain both mental and physical health. Form and function constitute physical health and looking good on the outside is just as important as doing well on the inside. As aging is an ongoing process, it is never too early nor too late to adopt the healthy habit of having an anti-aging skincare regime for graceful aging. As skincare becomes more sophisticated, aesthetic standards of what constitutes beauty and good skin have also risen.
"The needs of your skin change at every stage of your life and your skin care routine should be adapted to its specific needs," explains Dr. Chua Han Boon, senior medical consultant from The Sloane Clinic. "One should look beyond pricing, packaging and mass-market advertising while putting together a skincare set that best suits you."
For instance, sebum or oil production is still fairly active in someone in her 20s and 30s and therefore it is important to choose a moisturiser that does not clog pore. One such product is the Sloane Inc. 24K Gold Primer, available online from The Sloane Shop. This age-defying treatment combines pure 24 Karat Gold with the power of antioxidants & botanicals to enhance skin's elasticity, firmness & smoothness without the risk of clogging pores. In fact, by improving circulation, pure gold actually helps to reduce skin inflammation and thus control acne break-outs. For the working girl on the go, this beauty gem can even be worn under makeup in the day to give your skin a fabulous inner glow & unparalled luminosity.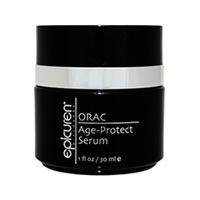 When one hits menopause or steps into the golden age of 50 and beyond, the skin gets noticeably drier and thinner and it's time to bring on richer emolients to keep it well moisturised. ORAC Age-Protect Serum, the star product from Epicuren (one of the all-time favorite skincare brands favoured by Hollywood A-listers), is packed with superoxidants such as astaxanthin, goji berry and hibiscus flower extract, just to name a few. This youth revival cream takes on the three major culprits of premature ageing namely free radicals damage, chronic inflammation and dehydration— offering protection and repair of lacklustre aged skin ravaged by the harsh elements of time.
Meditate every night
Had the year before flashed past as a blur of mad rush and deadlines? Life is often too busy all the time for the working bee in the big city. This year, make it your priority to set aside more time for yourself to rejuvenate your tired soul. Even if you are not of any specific religious background, meditation is an amazing way to turn off all noises. Meditation can be done by sitting with your eyes closed, with relaxing music in the background, listening to the ocean waves or simply just by concentrating on the 'sound of silience'. Even if it's a mere ten minutes before bedtime, you will begin to see how more relaxed you will feel and how much more your quotient for happiness will increase with time.
I'm ready to start the New Year on the right foot with these healthy habits, are you ready to embrace such positive changes too?
You might also like: