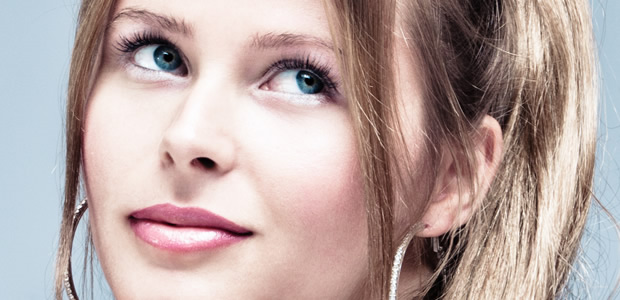 [By Evanne Lauren]
It is every girl's dream to look more beautiful, but where do we start? We find out what constitutes an attractive face by speaking to beauty expert and medical doctor Dr Chua Han Boon from The Sloane Clinic.
What are the 3 most important features of an attractive face?
For an Asian face, I believe that the most vital features that set a face apart from the rest are: facial shape, clarity of skin and eyes that captivate. Of course, if you had given me more options, I would then say that close behind my top three would be the nose and cheekbones.
It is interesting, because most people would neglect the skin in favour of other features such as nose, lips etc.
The truth is that the skin is an oft-neglected part of our visage. Yet, it lends one of the most important visual cues to the health and well-being of the individual. A lady with clear, unblemished skin will always look more attractive and youthful than one with skin that is crepey, lined and pigmented. My advice to patients: before you even spend a lot of money changing other parts of your face, invest in achieving a clear, flawless complexion. Treatments such as the Brilliant Skin Program are one of my top treatments to getting my patients' skins back on the straight and narrow. That will serve you well now and in the future.
Many years ago, people would not have chosen facial shape as an important feature of an attractive face. Would you agree?
Not at all. Many of us are naturally drawn to a face that resembles an inverted triangle. The Koreans further popularized this by calling it the "V-shape face" but the concepts are similar. A face that is fuller at the cheeks but slimmer and well-defined at the jawline is symbolic of youth and femininity. This is also one feature that cannot be recreated simply by using cosmetics.
Is a V-shape face something that is achievable by all patients?
I believe that all patients can enhance their facial shape to be closer to that of a 'V', but to different extents of course. Some ladies naturally have a slim looking face; for such patients, I may improve on the projection of the chin using fillers. For others, I may put them through our Slimsculpt program using both Botox injections to slim down the masseters and Ulthera to lift sagging jowls as well. Finally, for the most severe cases, they may require surgery to achieve the sculpted look.
Read more: 3 Dream Treatments to Replace a Facelift
When you say "eyes that captivate", is there a visual ideal that one should be aiming for?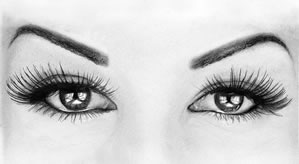 The most basic aspect for eyes to look alive is that it must not look tired or droopy. One sporting dark eye circles or sunken hollows will often look years older than their actual age. I would usually advise such patients to undergo Eye Revival Program to improve the condition of their periorbital (around the eyes) skin.  Personally, I am not bothered about the shape and size of the eyes per se, nor am I particular about whether a pair of eyes has double eyelids or not. I believe that there is beauty in the different eye types, shapes and sizes. As long as you care for the skin around it well, you are already maximizing your assets. Finally, if my patients have droopy skin around the eyes, my weapon of choice to target this problem is Thermage. This non-invasive monopolar radiofrequency helps to tighten and lift saggy tissues in one session, which is perfect for a chronic problem like sagging skin.
Read more: Which is the best: Threadlift, Filler or Ultherapy?
You might also like: