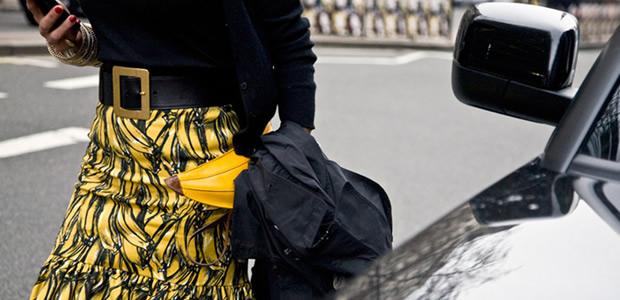 [By Julia Hunt]
Packed full of nutrition and easy to eat anytime, bananas are great food source for healthy living. Not only are they guilt free sweet treats and taste amazing when added to anything from yogurt to pancakes, calories for calories; bananas are by far the best pre-workout snack for a much needed energy boost. With a shape that reflects a happy wide grin, bananas are scientifically proven to be natural anti-depressants too! They contain tryptophan, a type of protein which helps your body to produce serotonin, a hormone that is known for its calming and mood-enhancing properties. Health benefits aside, do you know that this versatile humble fruit packs a punch in the beauty department too? Here's a list of the lesser known secrets behind our yellow skinned buddy. The next time you add them to your grocery cart, I'm sure you will look at time in a different way….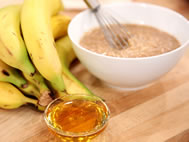 Hydrate & moisturise
Banana contains Pyroxidine or Vitamin B6, Vitamin C and a high percentage of water. These nutrients protect the body against damages caused by free oxygen radicals and thus help to maintain the elasticity of your skin to maintain its supple, youthful glow. If you are looking for an instant perk-me-up to moisturise your dry skin and put the shine back into your lacklustre complexion, a homemade banana and honey face mask is a cheap and simple treat to use. Mash up a couple of ripe bananas and stir in some honey to create a gooey mask like consistency. Smoothen a thick layer of this preparation over your face and leave it on for 15 to 20 minutes before rinsing off with lukewarm water. You will feel fresh, clean and moisturised with the mild lingering perfume of this sweet smelling fruit.
Nourish your tresses
Bananas are rich sources of natural oils, carbohydrates, potassium and vitamins. These nutrients help to keep your hair healthy and smooth, prevent breakages and split ends from forming. Rather than using expensive slippery oils and serums to condition your crowning glory, try some mashed bananas gently whisked with a drizzle of almond oil and water to a smooth paste bearing the consistency of double cream. As this can get a tad messy especially if you are working with longer hair, get a girlfriend's help when nourishing your Rapunzel's locks. Comb the mixture through dry hair and let it sits for 15 minutes or until its semi dry before washing it out thoroughly with warm water. You have to try this yourself to believe it. Hair will feel soft, silky and revitalised after a couple of treatments, saving you much dough to buy yourself and your BFF a bunch of treats!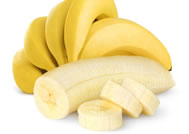 Puffy no more
Being rich in potassium, bananas can help to reduce the puffiness and revive tired looking peepers in a New York minute. All you need to do is mash up half a banana and apply the paste over your eyes for about 15 minutes. If you find the mashed up fruit too "sticky" a situation to cope, switch that out with two thick slices of banana or placed the inside of the peel over your swollen eyes. All these solutions will help you to get rid of the puffiness and put the gleam back into your smiley eyes.
Playing footsie
Due to their intense moisturising properties, bananas are great for treating cracked heels as well. Depending on the size of your feet, two medium sized bananas should be more than enough to do the trick. Mash those yellow fellows into a pulp with some rose water.  Apply the mixture to the bottom of your feel and let it sit for 10 minutes while enjoying a nice tall glass of banana strawberry smoothie.  Rinse it off with water and wipe dry. Follow this treatment religiously and your feet will become soft and smooth in a banana split second!
Now that you've got the scoop on the lesser known beauty benefits of this humble fruit, will you be going bonkers over bananas?
You might also like: