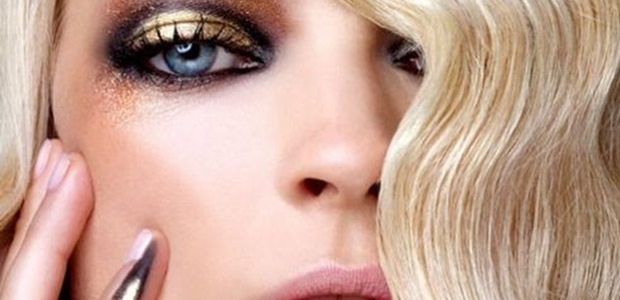 [By Tania Hui]
Are you naturally not a 'morning' kind of girl and often wish that you can have an extra 15 minutes of eye shut before tumbling out of bed? Studies have shown that women spend an astounding 136 days of their lives getting ready for work, enough time for an astronaut to fly to the moon and back 22 times! A survey of a thousand ladies active in the workforce also showed that 67 per cent thought that the time spent getting ready was actually a chore with less than a third enjoying the process of preening themselves. So what can be done to shave some time off your morning routine without compromising your personal grooming? If you resolved to get more organised, here are some simple albeit effective tricks to pull, that'll help simplify matters and get you sitting pretty on the train to work faster, easier and so much more enjoyable too!
Say no to clutter
One of the most time consuming tasks of our morning beauty regime got to be the process of sifting through tons of beauty products to get to that one single item that we are bent on seeking out. Most women are hoarders by nature and when it comes to beauty products, from sample freebies to the latest must-haves, the majority are owning way too many for their own good. Having too many options is not just overwhelming, but they tend to get in the way too.
"Make it a point to go through your beauty kits and vanity tops at least once every two months to toss away expired products and stuff you have not touched for the last six months," suggests freelance make-up artist, Jas Jay. "I find it useful to keep products reserved for evenings and special occasions separate from those meant for everyday use."
Another insider's tip is to opt for time-saving 2 in 1 beauty gems to trim down your kit further and save on preparation time. My personal favourite 'cheat tip' got to be Sloane Inc. Lip Stain, a wondrous product that gives you a  natural pout and doubles up as a rouge to lend a natural flush of colour to your cheeks. It's unique alcohol free and water resistant formulation makes it perfect for long lasting every day wear, guaranteed to take you from the office boardroom to your evening tête-à-tête without a glitch.
Avoid over cleansing
"If you removed your make-up thoroughly and cleansed your face properly the night before, you might be able to skip the cleanser in your morning routine," says beauty expert Dr Jinly Wong, medical consultant with The Sloane Clinic. "This is especially true for those sleeping in an air-conditioned environment or during the colder months of winter for those residing in temperate countries."
Over cleansing can strip down the protective film of essential oil leading to dry flaky skin, fine lines and micro-breaks which encourage the seeding of bacterium with resulting acne break-outs. One of the most religious step of any anti-aging regime is keep your skin properly moisturised and well hydrated at all times. Unless you have oily skin or a T-zone that begs to be cleanse properly in the morning, skipping your A.M cleanser may actually benefit you in the long run and surely helps to bring you a step closer to getting ready to head out the door.

Aim for good skin
Having good skin is essentially half the battle won. With a clear and flawless base to start your beauty routine, definitely less time is require to camouflage uneven skin tone and blemishes before you can start working on your colour palette. Good skincare is no longer limited to the trio steps of cleanse, tone and moisturise. The growing interest in Aesthetics Medicine in recent years had brought forth the marriage between Skincare and Science. One of the most popular of such technology that show no signs of slowing down got to be IPL or Intense Pulsed Light therapy. IPL is a safe and effective way to brighten up one's complexion with the use of pulses of high intensity penetrating lights of varying wavelengths. Besides lightening sunspots and freckles, this scientifically proven procedure stimulates new collagen formation, thereby reducing fine lines and wrinkles, minimizes pore size and increases skin elasticity for overall improvement in skin tone and texture with all-round skin rejuvenation.
Modify your eye make-up
Having your brows properly groomed and getting on some eyeliner and mascara will have a bigger impact than eye shadow on days you are in a crazy hurry and can't seem to blend the colours on your lids properly. It is probably best to skip the eye shadow altogether than to have an out-dated, 70's   'garage door' monochrome look of bright blue or green. Mascara should be used sparingly and give your lower lashes a miss since they tend to smudge and takes extra time for proper application. If you are one of those unfortunate 'eyelash challenged' gals, have a go at Latisse, an eyelash 'stimulator' brought to you by Allergan, the same maker who gave us Botox. The active ingredient, Bimatoprost, is FDA approved and proven to prolong the life span of your natural lashes from the usual three- to four-month cycle to one of nearly eight months! When used consistently, Latisse can give longer, thicker and fuller lashes in a completely safe and natural way sans the use of eyelash extensions, falsies and multiple coats of heavy, gooey mascara.
Shower the night before
One of the easiest ways to simplify your morning routine that is often overlooked is to shower the night before. With your hair shampooed and all else cleansed beforehand, you will be all primed to go the next morning. I know it's great to face the world and start the day fresh with an invigorating warm shower. So if this is a crucial part of your morning regime you enjoy and would love to keep, switch out to a dry shampoo so you're not spending extra time washing, drying and styling your hair.
Depending on what your personal morning beauty regime is like, I'm sure if you put some thoughts to it, you can come up with fabulous ideas to streamline it. Don't spend your entire morning flustering over your make-up and time watching when you can take some shortcuts with some minutes pinched for stretching, enjoying your morning cuppa or just mentally planning your day ahead. What about another extra 15 minutes of snooze time? Now that will be pure bliss….
You might also like: