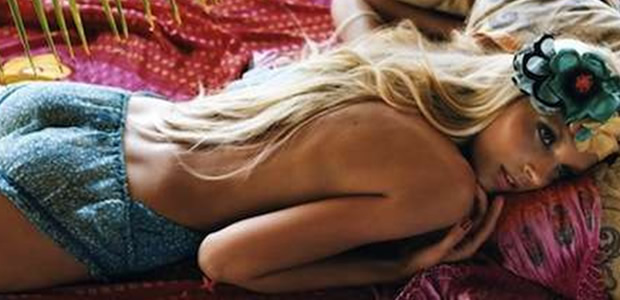 [By Mimi Murkowski]
As the temperature soars and hemline rises, we all know you are going to look a lot more attractive with some colour on your winter hibernated skin. However, do reconsider if you are going to pop into a downtown solarium to tan yourself to a crispy brown.
"One should be aware of the proven, long term repercussions of excessive, unprotected sun exposure," warns Dr. Toby Hui, medical consultant with The Sloane Clinic "The harmful UV rays can lead to a host of negatives including fine lines, wrinkles, leathery skin, uneven skin tone, pigmentation and even increased risk of skin cancer."
While a tan is fleeting, the damage done is everlasting. Be smart and choose to get a healthy looking tan the sunless way. If you know how to work the sunless tanner correctly, it is going to give you an authentic looking Bahamas glow without subjecting yourself to sun damage. Start practicing now before bikini season hits and you will be nothing short of being 'tan-tastic', in a way that's totally worthy of a Sports Illustrated campaign!
Shower Up
The first step to achieving the perfect sunless tan is to start with clean skin.
A good shower helps to make sure that the self-tanning products will not be disturbed by other products you had on your skin.
Body lotions, fragrances and even your body's natural oil can all interfere with how the tanner is supposed to react. It is therefore best to start off with bare fresh skin straight from a shower.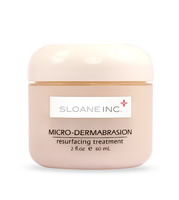 Exfoliate
Proper exfoliation is an extremely important prep step and is crucial to how you look eventually. This will take off all the dead skin accumulated on your body over the cold, winter months and allow the colour of your self-tanner a chance to really soak in.
"Exfoliating makes sure that you have an even surface to start off with so that the colour will not come out streaky or blotchy," explains Anna, trained beauty therapist with The Sloane Spa @ ION. "Use a gentle yet effective formulation such as the Sloane Inc. Micro-dermabrasion Cream, a microscopic magnesium crystal cream infused with nourishing sunflower, grapeseed, olive and jojoba oils that works wonders for dull and lackluster skin."
Special attention should be paid to areas such as the knees, elbows and ankles where the skin tend to be the roughest, common areas where self-tanners tend to pool.
Dry thoroughly
I know you are now all revved up to start but make sure you are thoroughly dry before you slather on the product.
If your skin is damp, this can thin out the self-tanner, giving rise to an uneven look which is a dead giveaway to a fake bake. Make sure the nape of your neck, knee and elbow creases as well as those areas behind your ears are wiped dry.
If you had your hair washed at the same time, make sure there's no dripping from your damp tresses that might ruin your freshly applied self-tanner.
Apply evenly
With all the prep work done, you are now ready to colour yourself beautiful! As a rule of thumb, you will want to apply your fake bake everywhere except for the soles of your feet and your palms. A scrub glove is useful as this will assist you in applying the product smoothly without streaks. Gloves will also save you from having "orange hands", a tell-tale sign that leaves your beauty secret naked and exposed!
Don't forget "hidden" areas such as your underarms and behind your ears. The trick is to intensify the colour gradually with repeated application and not slather on a thick, singular coat. You can be a littler lavish over exposed areas such as your shoulders, arms and legs but make sure you use a light hand to go over your elbows, knees and back of hands. Excess colour tend to pool in these drier and rougher areas so watch out for that. Knuckles and the spaces between your fingers and toes are additional areas that you should pay extra attention. Leave your self-tanner on for at least 24 hours before you head back to the shower.
Re-apply as desired
You would want to continue to apply your sunless tanner daily until you achieve the desired level of bronzing. Cut back to every other day or once every few days thereafter depending on how long you want to rock the beach goddess look and how effective are your self-tanning products. It is also important to keep your skin well moisturized to extend the lifespan of your tan.
Before you step out of the house, always give yourself the once over in a full length mirror to make sure that your colour is even and covers every inch of your exposed skin. When in doubt, reach for your smartphone and take a selfie or multiples for that matter, to make sure that you are getting it right!
Sunless tanner can bit a bit of a hassle to apply but it certainly beats exposing yourself to the harmful UV rays from sun tanning. The trick is to do it well to give yourself a subtle coat of bronzing, just enough to look good in your sleeveless sundresses and thigh grazing minis….
You might also like: