[By Tania Hui]
Hola, Ça va, 你好!
One of the most exciting aspects about going on a vacation is to pick up a few common phrases in the local lingo (swear words included!) and trying out exciting new delicacies that are totally foreign to one's taste buds. Vacation is the perfect time to try out something new, and because you don't have to worry about inquisitive looks from nosey parkers at work or running into yoga class buddies, there's never a better time to take beauty "risks" that you would normally think twice. So while you are planning for your next getaway, keep in mind and plan ahead to incorporate some of these ways to shake up your beauty regime. This might even turn out to be a new incentive to pack your bags and go!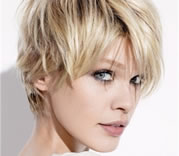 Hair-raising issues
Have you always wanted to go blonde but afraid that it might not go down well and be frowned upon by your boss and office mates? Well, vacation is the perfect time to see whether the new colour or haircut works for you without worrying that people who see you daily are going to witness the immediate change and judge you there and then. Not only does it give you time to accustom yourself to your new look, there's a window period for a follow up appointment with your stylist just in case things didn't turn out the right way.
By uploading vacay selfies of your makeover, it will definitely help generate votes as to whether the change is a 'yay' or a 'nay'. But trust me, trying a new hairstyle, colour or cut before a trip could help make you come back as a brand new woman altogether!
Unusual make up trends
This is the time to let yourself loose and have some fun! Channel your inner supermodel diva and embrace the child in you by re-creating the fun you used to have experimenting with mummy's lipsticks and blusher when you were five. At least one night on your vacation you will have a fancy dinner or ready to paint the town red. This is the perfect time to try out that day glo orange lipstick or electric blue eyeliner. You may be the girl-next-door at home, too afraid to try out anything crazy for fear of being embarassed and laughed at.
But on vacation, you can be that fearless Amazonian warrior, who wears the latest funky make-up trends like her everyday war paints. And remember, make-up can be easily washed off and pictures erased, but the fun and confidence gained would be priceless and forever etched in your memories.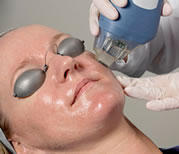 Skin saving treatments
Pre vacation can be a good time to try out aesthetics procedures which you have always wanted but procrastinated because of the anticipated downtime. It is also easy to brush aside comments and conveniently attribute any positive changes in appearance to a "post-holiday glow", a foolproof way to keep one's beauty secrets under wraps.
"Many of my working female clientele often time their Botox and Fillers touch-ups to coincide with their holidays," says Dr Jinly Wong, medical consultant heading The Sloane Clinic @Bangsar, KL. "This is to ensure that any bruises or swelling that might occur will settle down beautifully by the time they return to their office."
"It is with your best interest to inform and explore such possibilities with your aesthetics physician before jumping the gun. Some procedures such as Fraxel Restore and Mixto MicroResurfacing require absolute sun avoidance post treatment for proper healing. They are therefore not the kind of beauty fixes to opt for if you are planning to embark on a seaside getaway." Further advises Dr Wong.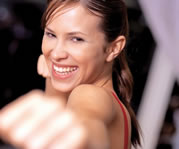 New workout routines
Working out may not be high on the priority list of most people going for a much needed break but this is really a great opportunity to find out about new workout routines you might like and therefore more likely to adhere to.
If you have been contemplating on getting a gym membership, put on your trainers and try out the free gym at the hotel. Trust me, it's a whole lot nicer to find out you're not a gym person when you're not committed and stuck in a never ending contract! Plus you might be able to try out and test the waters for some new classes such as yoga, zumba and kickboxing.
Attempt to break your usual habits and work out at timing that's different from your usual hours, taking note of any differences that come with the switch. You might be surprised to find yourself a "morning person" with tons of energy before the start of the day while all along you have been exercising after office hours.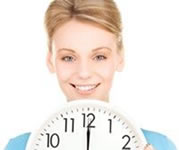 Time saving tips
I recalled one particular trip to Bali for my best friend's hens night a couple of years ago. Put 12 ladies in a villa with 3 toilets and it took a whole new meaning to your typical idea of bathroom time with the potential of turning the party into one huge logisitic nightmare. On the contrary, it was one helluva vacation and exceedingly rewarding too, as we girls exchanged useful tips on how to save time in our daily beauty regime and yet leaving the door from frumpy to fabulous nonetheless.
Everyone wants to look great while on holiday and we could always make it despite the dash to meet the surf waves or ski slopes. So translate that into real-life back home and you should be rushing to carpool or the subway, trying to catch your breathe yet still looking like a million dollar babe….
You might also like: