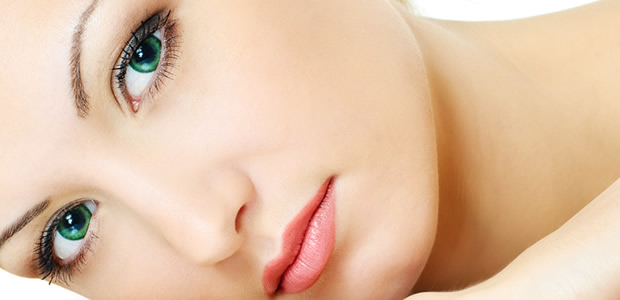 [By Laura Tan]
I have always been plagued by dull, rough skin that just would not respond to the myriad of lotions and potions. What made this worse was the fact that my skin was really sensitive and breakout-prone, which means that one wrong product, and I would be covered in zits.
Whenever I visited my beautician, she would always say I have dry skin 'on the inside' and oily skin 'on the outside'. I am not sure if this is a marketing gimmick because after that proclamation, she would usually proceed to sell me products for both dry and oily skin. I am always baffled by her theory but never had the courage to ask her at length.
I heard about the Revitalift treatment at The Sloane Clinic, one of my friends Lydia had done it for her undereye area, and it immediately looked less lined and waaaaaaay brighter (she still had her eyebags but at least she doesn't look like a zombie). I was so thrilled at the prospect of possibly having found a solution to my dull skin that I was going for the full face treatment.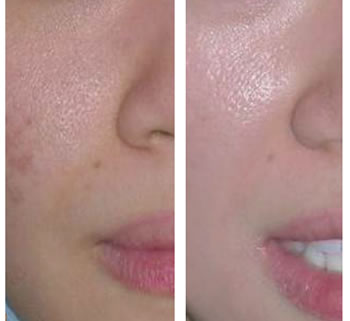 On the day of the treatment, the doctor examined my skin, and agreed this treatment would be beneficial for my skin type. However, he also told me that while results are apparent after one session, several sessions would give optimal effects. I am not sure if this is just his 'sales tactic' or his way of tampering my expectations seeing as how excited as I was, and the torrent of questions I unleashed upon him.
Some numbing cream was applied on my skin and left on for about 10 minutes. I have a slight needle phobia and must have asked the doctor about seven times "does this hurt?". Thankfully, he patiently reassured me. The first tiny injection took my by surprise because I didn't feel it at all. There was a series of little injections after that which came in fast and furious, so I didn't have time to panic (LOL). I did feel a couple of  injections but by then, I was already halfway through the treatment, and there was no turning back! So I just laid back and thought of comforting thoughts like Mr. Fluffy (my poodle), Mr X (my latest crush) etc. However, I must say the injections felt very tiny, not like the ones I had before, so while it is not painless, I wouldn't say it was painful. Would I go through this again? For sure. Maybe I am just vainer than others or I can take more discomfort than others, but to me, this didn't feel that uncomfortable. I remember a session of pimple extraction that I did 2 years back that was 100% way more painful than this.
Anyway, the proof is in the pudding, so I waited for the results. The effects though immediate tend to look better after a few days when tiny pin prick marks have subsided and new collagen formation has taken place. Here is my skin before and a week after.
My skin definitely looked and felt more hydrated and radiant. Initially, I was not planning on having this done again because of the cost ($1926) but after receiving a slew of compliments on my skin even when I was wearing not a sliver of makeup, I am now a convert, and have booked for my next appointment in 3 months' time!
Treatment done: Revitalift at The Sloane Clinic (citysphere branch)
Price: $1926
More info: Revitalift
If you have a first-hand experience of a beauty treatment that you have undergone and would like to share it with us here, please send your article with photographs to info@readysetbeauty.com . Published articles will receive a free skincare hamper worth SGD$100.
* Selected as Editor's Choice May 2014*
You might also like: