[By Margaret Wong]
I'm 46 and a working mum of two, aged 20 and 18. I'd always wanted a nose job when I was younger but juggling with work, marriage and two boisterous boys left me with little time and the idea of cosmetic surgery was shelved indefinitely. Fast forward that to a couple of years back, with the boys entering their teenage years and eager to cut the apron strings, I was left with plenty of "me-time" for some much needed personal grooming. Nothing too fancy, some Botox for my frown lines and best of all, a touch of natural hyaluronic acid filler to augment my flat nasal bridge, fulfilling my teenage dream sans surgery! So far, I had it done thrice in a clinic downtown, the first and second were ok but for the last round, it was a little skewed to the left with a tiny bump which thankfully disappeared with time.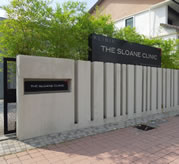 I've heard heaps about The Sloane Clinic – it was awarded 'best aesthetic clinic in Singapore 2016' by Tatler magazine and helmed by some of the best local aesthetic doctors – but being located in ION, possibly the most expensive retail prime spot in Singapore, I'd never ventured beyond those smoke glass doors for fear of prohibitive prices that are way beyond my budget. So you could imagine my excitement when I chanced upon a huge signboard reading "Klinik The Sloane Clinic" during a recent work trip to Kuala Lumpur.  To double confirm, a quick check on the clinic webpage reveal that this Bangsar clinic is an actual branch and not part of a franchise bearing the same name but operating independently from the mother-ship in Singapore. With a few hours to kill before my business lunch, I decided to seize the   opportunity and popped in for an impromptu consultation to once and for all, addressed my curiosity regarding this premiere chain of aesthetic providers with numerous accolades under her belt.
You know how people say the best things usually happen when you least expect? This cannot be any closer to the truth with regards to my 'virgin trip' to Sloane (chuckles).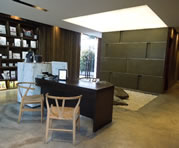 After registration and a short wait, I was ushered in to see the doctor on duty, Dr Jinly Wong. Even while waiting, I marvelled at the thoughts given to the design of the clinic layout, offering superb privacy without engaging small, claustrophobic partitioned spaces that are commonly found in other set-ups.
Dr Jinly Wong was both engaging and knowledgeable but what strike me most was her honesty. While she correctly pointed out that I would need to refresh my nose augmentation with filler, she felt that the Botox I last did for my frown lines was still holding and I could push that back for a couple more weeks. A refreshing change indeed from my usual doctor who tend to be a little pushy and often put up a fierce sales pitch with every visit! She went on to reassure me that only FDA approved fillers recognised by MOH Singapore under the labels of Juvéderm and Restylane are used, and together, we picked one that is suitable for the procedure that I was interested in. After some quick calculation with my currency convertor app, I realised that this wasn't as expensive as I thought it would be. The green light was given and I was ready for a new me!
Read more: Here's The Latest Non-Surgical Nose Job That Lasts Longer Than Fillers
I'm not one who's easily swayed by bells and whistles but I must say the service provided at The Sloane Clinic is pretty impressive.
To begin with, a nursing assistant was assigned to each patient which is a nice personal touch as she guided me seamlessly from consultation to preparation to treatment.
Besides providing answers to my many queries, she took time to explain every step taken and each product she used on my face.
Besides the usual numbing cream and cold peas, a small vibrator was used to distract me during the injection.
I find this rather amusing but it did make the procedure virtually pain-free, so if it works, why not?
Read more: Which is better: Nose Fillers vs Nose Threadlifts?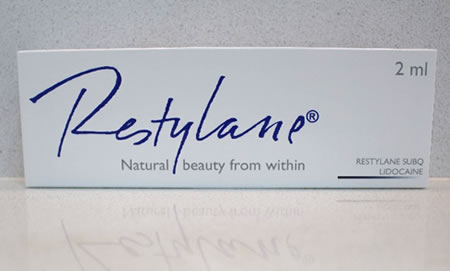 Dr Jinly Wong was really meticulous and took her time to mark, inject and observe from all angles before she finally broke into a smile of satisfaction and passed me a mirror to inspect the outcome. Throughout the whole procedure, she maintained a good rapport and communicated well with me, letting me know beforehand whenever she wanted to inject/touch-up my filler to put me at ease.
Read more: Nose Lift in a Needle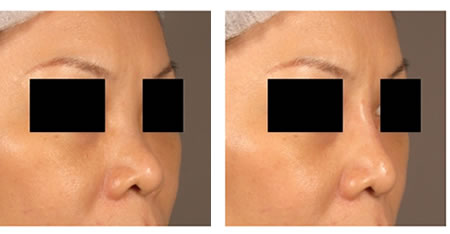 So what's the verdict? I'm absolutely miffed with the results which were way better than what I had seen from my past experiences with nose filler. Not only was my flat nasal bridge nicely corrected, there was a subtle but definite improvement to the contour of my nasal tip with an elegant and defined narrowing. On top of the expertise and skills of Dr Wong, the top notched bespoke service provided definitely made me felt safe and extra pampered. It certainly didn't cost an arm or a leg and every cent is definitely well spent considering the pleasant outcome of the whole experience and most importantly, the exceedingly satisfactory results at the end of the day.
Treatment done: Nose Filler at The Sloane Clinic (Bangsar branch)
Price: from 1,800 RM (to be advised for other branches)
More info: Natural Fillers
If you have a first-hand experience of a beauty treatment that you have undergone and would like to share it with us here, please send your article with photographs to info@readysetbeauty.com.
Published articles will receive a free skincare hamper worth SGD$100.
For further information on Dr Jinly Wong or The Sloane Clinic, please go to www.sloaneclinic.com
You might also like: