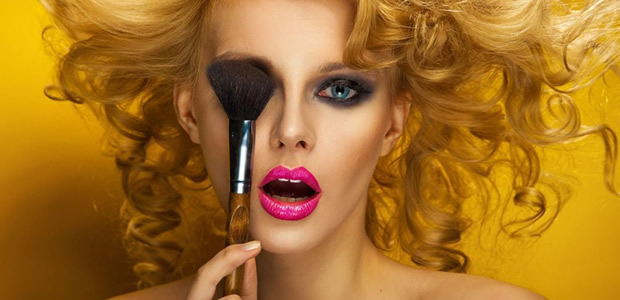 [By Cynthia Lenoir]
Treating acne takes time as there is no treatment or pill that will allow one to regain clear, flawless skin miraculously overnight. While we are waging war against comedones and pimples, we still want to look and feel good about ourselves. Looking great while getting your acne cleared isn't as hard as it seems. When applied correctly with the right products and techniques, makeup will help to address your blemishes, giving you a look that is polished and not "cakey". One of the commonest beauty mistakes made is to apply a ton of make-up in a desperate attempt to hide angry looking zits on acne prone skin. When it comes to covering spots and splotches, less is definitely more, so remember to "lighten up" while you are "covering up"!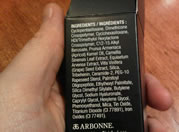 Put on your reading glasses
Women with acne prone skin need to take extra care to avoid products that can actually further worsen pre-existing acne. It is therefore of great importance to be aware of what ingredients go on to your face to avoid further damage to your delicate skin.
Scan through labels carefully for words like non-comedogenic (means they won't clog pores) and oil-free. Always go for makeup with the simplest and most natural ingredients as many of the chemicals found in over the counter brands often contain toxins that can work against the steps you're taking to clear up your skin. Opt for pure mineral makeup whenever possible.
Ditch the liquid foundation
A lot of women are under the misconception that traditional liquid fondation gives better coverage to skin riddled with pesky pimples. Try switching to mineral ones instead as they are often free of fragrances, parabens, preservatives and chemical dyes which can cause skin irritation. Non liquid foundation don't lose out on adequate coverage as long as they are applied correctly.
First, prep your skin with a natural, lightweight, non-comedogenic moisturizer which allows your foundation to hold to your skin better for a fresh and touchable look. Choose a mineral foundation in a shade that matches your skin tone or try Sloane Inc. Anti Acne BB Cream. This genius blemish balm is specially created for acne prone skin and does triple duties of fighting acne, lightening marks and sun protection in a translucent nude tinted base with the active trio of Salicylic acid, Azelaic acid and Titanium Dioxide.
Go light with the powder
As appealing as powder may seem, tread lightly here as large amount of powder will clog up pores which doesn't allow your skin to breathe. Instead, dust on a loose serving of Sloane Inc. BB Powder that comes in two easy shades of 'healthy glow' and 'nude'. Don't be fooled by the weightless feel of this ultra-light translucent powder as it works its magic by providing adequate coverage while performing extra-heavy skin protection duties at the same time. Built on a patented technology of skin actives including lipo-fullerene, this outstanding makeup gem helps combat acne and rebuilds collagen while delivering full-spectrum physical sunscreen protection of SPF50 to fight against photo damage.
Likewise, go light on the concealer. It may seem like the best secret weapon to cover up blemishes but can actually worsen the situation by clogging up pores or draw attention if it's applied too heavy handedly. Dab on lightly an oil free concealer with a makeup brush or sponge. Avoid using fingers because they can carry dirt and bacteria and rubbing can induce further inflammatory response of angry red zits.
Makeup off before bedtime
While it may seem like a no-brainer, one of the worst makeup mistakes that is all too common is sleeping with your makeup on. No matter how long your day is, make sure you use a proper makeup remover to take away all traces of your daytime warpaint properly before hitting the sack if you are aiming for a zit-free mien. The Sloane Inc. Calendula Toner is another great product to help keep your face spanky clean before bedtime.  With AHA and BHA to effectively combat pores, oil and acne, this toner gives your skin a super clean finish with its blend of gentle exfoliating acids that dissolve dead cells as well as prevent breakouts and improve penetration of active products used after its application. A little pre-sleep skincare ritual goes a long way in helping to improve one's complexion towards zit free days.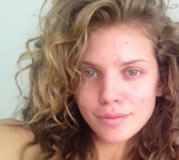 Makeup free days
"Make it a point to find at least one day a week to allow your skin to just take a breather without piling on your foundation, powder and concealer," encourages Dr. Tan Wang Theng, senior consultant from The Sloane Clinic with a keen interest to help patients plagued with acne problems. "If you can, try wearing less and less makeup till full coverage is a thing of the past as this will definitely help to speed up the healing process of your skin while undergoing treatments such as our Clean & Clear Program or the FDA approved Smoothbeam Laser which gives excellent long term control against sebum over-secretion and acne breakouts."
* Selected as Editor's Choice Jun 2014*
You might also like: