[By Nadine Harper]
It is often baffling, especially for someone who's constantly battling the bulge, to be mildly comforted by tabloid pictures of celebrities being caught off guard by the paparazzi looking like beach whales, only to spot them weeks later stepping out on the red carpet as if they haven't touched a Krispy Kreme for years! Besides good genes, an army of stylists, designers, hair & make-up peeps and an unlimited supply of heavy duty Spanx, A-listers are getting and maintaining those red-carpet ready bodies with their own preferred tricks. Be it a special diet tip or a bespoke exercise program, you too can learn a thing or two from these celebs, and bring out the va-va-vroom diva in you!
'D' is for Detox
As most celebrities and models are always saying crazy (and mostly untrue) sh*t like, "You might not believe this but I don't watch my diet and eat fries and pizza and just about anything I feel like," pop diva Beyoncé infamously called herself  "a natural fat person, just dying to get out"; literally working her famous booty off not only to remain on top of her game, but to keep those enviable curves in check too.  Queen Bey was apparently inspired by Tom Hanks in Castaway when she decided to lose twenty pounds for her role in Dreamgirls. To achieve this, she decided to use the Master Cleanse, a diet first developed in the 1940s that involves drinking only lemonade made out of cayenne pepper, lemons, and maple syrup nine times a day without food. I don't buy the zero solids consumed bit but a spot of detox is definitely a feasible move to get your body back into the groove.  For a sugar-free and low-calorie all-natural drink that amps up your metabolism for faster fat- burning while helping to flush out toxins, quench and cleanse at the same time with Sloane Inc. Detox Tea. Available in two easy flavours of lemon and peach,  this fragrant potpourri of antioxidant-rich green tea, white tea, guarana and ginseng, are infused with two proprietary vitamin, herb and mineral blends to help detox your system without the bloatedness, jitters and 'crash' effect that are commonly experienced with other self cleansing preparations. Many users also reported its effectiveness against water retention, making this the perfect beverage to help you slip into those form-fitting mermaid gowns, that are perennial celeb faves on any red carpet day.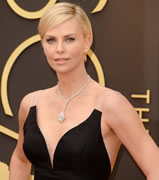 Meal Replacement Drinks
With a statuesque height of close to 6 feet (without heels!), South African beauty and Oscar winner Charlize Theron is often a sight to behold on any red carpet sighting. The soon-to-be Mrs. Sean Penn revealed recently that despite having a seemingly perfect life, she often had 'fat days' like every other woman. ''Life is just as complicated for me as it is for any other woman out there and I wake up sometimes, can't fit into my jeans and feel fat and ugly and have bad days.''
While she uses a diet method of eating six small meals a day, also known as 'grazing', to ensure she never felt hungry with a healthy balance of nutritional foods, Charlize is one of a number of famous faces including Britney Spears and Alexa Chung who turn to meal replacement shakes when they feel like they need to shed a few pounds or drop a dress size.
Meal replacement shakes, such as Optifast, contains high-quality, complete nutrition but in pre-portioned and calorie-controlled servings to make it easy to stay in great shape while allowing you to perform your daily activities at your peak. All you have to do is mix it with chilled or room temperature water and drink this in place of your regular meals. Start off with single meal and slowly build up to complete replacement throughout the day and you will be well rewarded for your effort. Most people who are skeptical of sticking to a liquid diet will be pleasantly surprised by how fresh they actually feel while on it as undesirable toxins such as refine sugars and saturated fats are eliminated from their previously uncontrolled dietary habits.
TABATA Fanatic
Looking closer to 30 than her actual age of 50, Australian supermodel Elle Macpherson holds the unprecedented record of five cover appearances for the Sports Illustrated Swimsuit Issue beginning in the 1980s, leading to the flattering nickname of "The Body" in the industry. A health fanatic and self confessed 'adrenaline junkie', Elle is always game to try out different fitness routines and perhaps you too should give her latest favorite, TABATA a go.
TABATA is fitness nirvana for the time-pressed and counts Elle Macpherson, Kyra Sedgewick, Kelly Brooks and even superman Henry Cavill as die-hard fans. Developed in Japan by Professor Izumi Tabata in 1996 to train up the country's speed skating team, this phenomenal fitness routine that's taking Hollywood by storm was scientifically proven to increase fitness and hence weight loss much more effectively than traditional cadiovascular and weight bearing exercises. Touted as the 4-minute workout (yes, four little minutes), TABATA is taking HIIT aka High Intensity Interval Training to an all new level. It consists of 20 seconds intense exercise bursts followed by ten seconds of rest, repeated eight times in total. The high-intensity bit can be anything from swimming, cycling, rowing, walking or running to hard-core strength moves such as planks and push-ups. "All exercise will raise your resting metabolic rate (RMR), but the intense 'supra-maximal' high intensity training in Tabata will continue the calorie-burning effect for a full 12 hours after you've left the exercise class," says the official spokesperson on www.tabataofficial.com. Not for the novice nor faint hearted, the key is to go as hard as you humanly can and for safety reasons, preferably under strict professional supervision at all times.
Yogalosophy
Never one to let her Greek genes be the Archille's tendon to weight control, Jennifer Aniston with the likes of Courtney Cox, Kate Beckinsale and Brooke Shields is a firm believer of "Yogalosophy", a new fat-burning 28 days' workout protocol pioneered by the svelte star's longtime friend and personal yoga instructor, Mandy Ingber.
First practised with the aim to whip herself into shape for the now infamous 'stripper scene' in romcom, "We're The Millers", Jen is a ready convert of Yogalosophy, a modernised yoga workout which amps up traditional laidback poses with cardiovascular exercises, muscle toning moves, daily playlists and receipes. She currently does this 3 times a week and the 44-year old American sweetheart has never felt or looked better. It's not just the workouts that kept Jen in tip-top shape but the development of a new attitude about healthy eating and lifestyle too. Developed with a fitness philosophy consisting of five objectives: love your body, set short-term goals, make healthy choices, visualize your best and give and receive support, learn more about this celeb-worthy weight loss trick from "Yogalosophy: 28 Days to the Ultimate Mind-Body Makeover" by Mandy Ingber, available online from amazon.com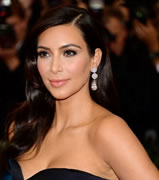 Body Contouring
Reality tv wunderkind Kim Kardashian is definitely someone who wouldn't shy away from the doctor's office to get her picture perfect or in modern terms, selfie ready. In the pipeline and coming to a bookstore near you in April, 2015 is a coffee table book aptly named "Selfish", a whopping 352 pages filled with some of her favorite images, selected from the millions she had flooded her Instagram account or just about any social media platform available from New York to Timbaktu.
Rife with speculations on how she managed to lose a ton of baby weight so quickly after the birth of North-West, the curvaceous star was rumoured to have undergone Liposuction or some form of non surgical body contouring procedures to help regain her hourglass figure.
Since its media splash in late 2010, CoolSculpting by Zeltiq has taken the body-contouring world by storm and remains as one of the most popular and effective non-invasive modality for target fat loss. Also known as cryolipolysis or fat-freezing, only one treatment with this largely painless FDA approved procedure  is required to see 20-23% of fat reduction in the area(s) treated. If you opt to repeat treatment over the same area(s), you can see an additional 20-23% each time. "Some patients may not see success in round one, but find that "second time's a charm" is largely true," says Dr. Kenneth Lee, senior physician from The Sloane Clinic. "When combined with an appropriate diet plan and regular exercise regime, the results are permanent and long lasting."
As with any weight loss advice, motivation is what get you started and perseverance is what sees you through.
You might also like: