[By Cynthia Lenore]
As the temperature falls and midriff bearing tops give way to chunky knits, there is a tendency for us to cave in to cravings. It certainly doesn't help that the days are getting shorter and the skies are turning bright later, making one sluggish and want to curl up a little longer. You aren't the only one feeling this way and this does not mean that you are destined to gain weight during fall. Remember that summer bodies are made in winter and fall so set yourself up to stay active throughout the remaining months of the year, to avoid looking like a pumpkin and aim to stay in shape throughout all seasons.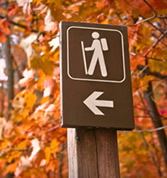 Walk the talk
Fall is the perfect time to enjoy the great outdoors while burning some major calories along the way. Take your cardiovascular workout on the treadmill or stationery bike in the gym outside to enjoy  a spot of crisp, cool air.
At the perfect temperature of fall without summer's risk of overheating, walking or running is one of the best ways to stay slim as the temperature dips. Enjoy the picturesque surroundings made up by the colours of the changing foliage as you pick up your pace and get a great workout in, either alone or accompanied.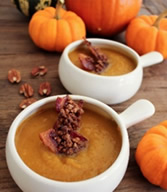 Soup opera
You don't have to fight off the urge to feed yourself with comfort food in fall if you learn how to reach for the correct options. Instead of piling on carbs and empty calories, a bowl of piping hot soup is extremely satisfying and can also curb your appetite to avoid binge eating during mealtimes.
With a large variety of fresh autumn produce such as pumpkin and butternut squash, there are plenty of seasonal receipes to whip up a mean bowl of great tasting gourmet soup. Just make sure you skip the cream to keep the calories low and your waistline in check, to help you stay trim to slip into those skinny jeans best paired with your new thigh high boots this fall!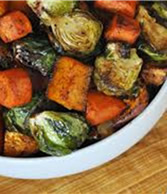 Pump up the greens
"To beat the seasonal blues, boost your immunity and stay slim at the same time, make sure you pump up your intake of greens to include them in every meal," suggests Dr. Low Chai Ling, medical consultant with The Sloane Clinic, an avid sportswoman herself with a keen interest in helping patients with Weight Management issues.
And autumn is simply a season of bountiful harvest blessed with nutritious greens and roots. Pumpkin a perennial fave with its rich content of vitamin A, C, K and natural fiber is often considered a superfood that aids weight loss. Brussel sprouts are naturally low in fat and sodium, with a high index of vitamin K associated with promoting stronger bones and less abdominal fat. Sweet potatoes are equally healthy, full of nutrition and taste that makes this root veggie a must-have on every weight watcher's menu.
Teabag wonders
When the November wind starts to howl, skip the glass of wine and go for a cup of tea instead. Green tea especially can give your sluggish metabolism a much needed boost while calming your nerves at the same time. Try to pick herbal, decaffeinated preparations because caffeine tends to dehydrate your muscles. My personal favorite beverage got to be Sloane Inc. Detox Tea. An invigorating mix of antioxidant-rich green and white tea with guarana, ginseng, plus two proprietary vitamin, herb and mineral blends, this all-natural drink cranks up your metabolism for faster calorie- and fat-burning while helping to flush out toxins to maintain clearer complexions. And did I mention sugar free and low calories in two great flavours of lemon and peach? An easy way to keep warm, detox and beautify, gather your BFFs, share some salacious gossips and enjoy a round of teatime stories!
You might also like: