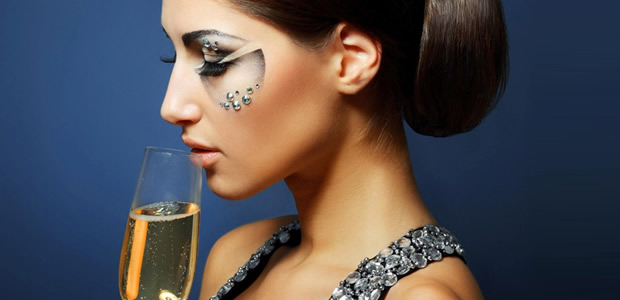 [By Alicia Liu]
It's the festive season once again and the stress leading up to it can really take a toll on your appearance, especially with all the preparation, Black Friday shopping, and travelling! Yes, Thanksgiving has passed and…..your skin is as dull as the leftover turkey sitting in the fridge. Oh no!So in this joyous yet busy season, are there any quick fixes to get things back on track before the clock strikes twelve on 24th December? As Santa won't be able to make his rounds without his hardworking elves, there's are certainly little beauty sidekicks aplentyto give your lacklustre skin a much needed boost. Skin exfoliation is one important step to help restore your skin's natural glow, for instantaneous brightening as pore build-up is dislodged and blood flow increased, with skin texture refined for an unbeatable holiday sparkle.
Get scrubby
There are many options to achieve exfoliation, but the irony is that your skin saviour will come in the form of another Thanksgiving item. That's right, I'm talking about pumpkins. Pumpkins are rich in Vitamin A and Vitamin C and besides being exceptionally delicious when roasted or pureed, is excellent for use on skin.
Sloane Inc Skin Superfood Pumpkin Purifying Peel, true to its moniker, is a superfruit to our skin with its enzymes working in overdrive to exfoliate and slough off dull skin without damaging the inner living skin cells to reveala smoother and softer finish. With its highly active antioxidants, this peel also doubles up to nourish and stimulate cellular turnover, thereby preventing fine lines and packing in that extra oomph for immediate clarity and radiance.
If all these pumpkin goodness sounds too good to be true, it can only get better from here. For those who suffer from blemishes and acne, this pumpkin peel will also help promote healthier skin by regulating sebum production, fight inflammation and encouraging healing of angry looking zits.
Spa haven
If you are looking to be pampered before all the mayhem of the party season begins, The Sloane Spa offers both signature and bespoke facials which will aid your glamourpuss transformation from drab to fab, with services that will make you feel as snug as a bug in the rug.
The Deep Deep Clean facial offers gentle yet effective heavy duty cleansing, utilising the power combo of skin polishing Microdermabrasion and pore purging Ultrasonic Deep Cleansing. The ultimate no-nonsense deep cleansing facial to tackle stubborn blackheads and whiteheads, this pre-Christmas treat provides the perfect clean slate for you to work your special holiday makeup on, and you are all set to paint the town red!
Another personal favourite and possibly the most asked for treatment is the Deep Red facial. Touted as The Sloane Spa's trademark cell enhancement facial, and certainly living up to the claim, this all-rounder treatment combines a microdermabrasion scrub with deep sonic cleansing to rid off dead skin cells, followed by Iontophoresis to ensure the sublime penetration of nourishing vitamins to the deeper layers of your skin to help fight free radicals and recharge your cells with vitality and youth. But that's not all to it. A 20 mins LED Red light photomodulation provide a soothing finale to further help rejuvenate skin cell metabolism and stimulate healing, to ensure your skin is gleaming with a sheen of fairy dust luminosity come Christmas eve.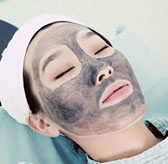 Peel fresh
For those who want to go a step further towards "Pore-fection", a Laser Peel would be your ideal choice. Pioneered and popularised by the dermatology honchosand beauty aficionados from the legendary Gagnam area in South Korea, this revolutionary skin makeover is now available at The Sloane Clinic. A fuss free albeit efficient approach to skin rejuvenation, the laser peel gently exfoliates and resurfaces the skin and acts to remove grime and dead skin cells with gentle yet deep penetrating laser energy, multi-tasking to shrink pores and improve skin tone concurrently. What makes the laser peel ever more beckoning is that there is absolutely no down-time, and one can slick on her Rudolph's red lippy and go about her usual affairs immediately after. So Ho Ho Ho! Apart from looking younger and healthier, you and your skin will feel rejuvenated, and be ever so ready to take on the late nights and what the rest of this festive season has jingling your way….
You might also like: