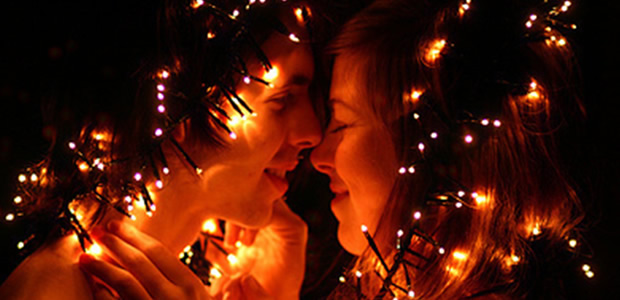 [By Laura Finn]
Forget about the partridge in the pear day, turtle doves, French hens and geese. Unless you are stuck in a time warp, the busy modern day Venus juggling multiple roles between her work, family and social life would much prefer sensible gifts to help her stay healthy and look stunning in the lead-up to the silly season. Amid the frantic smartphone reminder of my over-committed Christmas engagements, buying gifts that don't come across as generic (or worse, 'recycled') and the choking workload before the year is over, I definitely need as much help from the Beauty Gods as I can possibly get. To help you navigate through the landmines of party season, we at RSB have put together 12 beauty rituals and gifts to request or give yourself this Christmas. So as you inch towards the hanging mistletoe and eye that potential date from across the room, you'll be looking fabulous and ready for just about anything.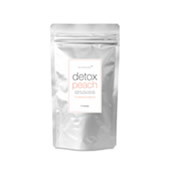 1st day of Christmas: Sloane Inc. Detox tea
Hey, you! The one who can barely stand straight teetering a champagne flute round her French manicured nails – you will look and feel a whole lot better tomorrow if you've properly hydrated yourself before the corks pop! A good hydration plan is certainly in order to start off party season on the right stiletto-ed foot and the standard recommendation is to drink eight glasses of water daily. For a sugar-free and low-calorie all-natural drink that amps up your metabolism for faster fat-burning while helping to flush out toxins, quench and cleanse at the same time with Sloane Inc. Detox Tea. This fragrant potpourri of antioxidant-rich green tea, white tea, guarana and ginseng, detoxes and hydrates your system without the bloating, jitters and 'crash' effect commonly experienced with other self-cleansing preparations. Say bye to water retention, and hello Hervé Léger!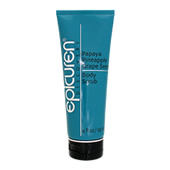 2nd day of Christmas: Epicuren Papaya Pineapple Grape Seed Body Scrub
A healthy dose of colour is certainly desired, to give a flattering glow under the mood lighting of year end soirees. Has anyone else laid on the fake tan only to have a patchy mess a day later? One of the key factors to a successful fake bake is skin exfoliation. This Epicuren body scrub contains eco-friendly micro-crystals harvested from Bamboo stems and specially honed in various sizes for maximum exfoliation effectiveness. Antioxidant-enriched Grape Seeds are packed in to gently slough away dead skin cells while Papaya extract contains the digestive enzyme papain which effectively refines and rebalances the skin to give an ultra-smooth finish. Keeping in mind that less is more, slather on your self-tanner and you are all ready to channel your inner Iman or Naomi at the ball!
3rd day of Christmas: Mac clear mascara
By the time Christmas Day rolls around, many will be struggling to look perky after the endless days of preparation leading up to it.
Instead of caffeine loading with cups of espresso, one of the easiest ways to brighten up tired looking peepers is to pay more attention to your eyebrows. Take care of any strays but don't go tweezers crazy while at it, as over plucking tend to age the face.
A slick of Mac clear mascara will define the shape and keep the eyebrows in place, before filling in thin patches with an eyebrow pencil for a fuller look that will give Brooke Shields and Cara Delevingne a run for their money.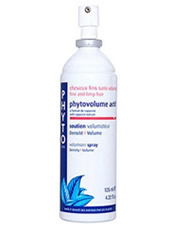 4th day of Christmas: Phytovolume Actif Maximizing Volume Spray
As hair trends come and go, nothing, but nothing, is quite as sexy as a tumble of tousled tresses, all va-va-vroom volume and gravity-defying lift. How else could one explain the exact same hairstyle on all the Victoria's Secret angels season after season? Since only a handful of us are actually born with bombshell manes, there are genius products to help take us from blah to bodacious in a jiffy.
Manufactured with fine, limp hair in mind, the Phytovolume Actif Maximizing Volume hairspray is a heat-activated spritz spiked with keratin amino acids that actually thicken the diameter of each individual hair fibers. For luscious Bardot locks, spritz onto damp roots, scrunch, and allow to dry normally. By the time your Cinderella carriage appears to ferry you off, Rapunzel might be giving you the side eye at the party!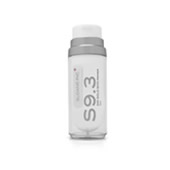 5th day of Christmas: Sloane Inc. 24K Gold Primer
Any girl who can nail a party selfie with a thousand LIKES knows that keeping our party face from melting away during Christmas can be a little challenging. To keep your makeup firmly in place, it's time to introduce your beauty cabinet to a primer. Not only does a primer help to make your makeup lasts, it also fills in your pores to create a smooth canvas for your holidaywar paint to glide on seamlessly. The age-defying Sloane Inc. 24K Gold Primer is a luxe beauty gem that combines pure 24 Karat Gold with the power of antioxidants and botanicals to enhance our skin's elasticity and firmness, while providing a matte makeup base to give your skin a fabulous inner glow of unbeatable luminosity.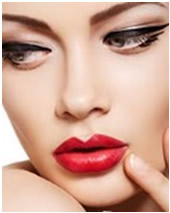 6th day of Christmas: Fiery red lips
When in doubt, go for red. From Japanese geishas to old school Hollywood glamour, bright red lips are the quintessential sexy look that will definitely make heads turn wherever you go.
There's a shade of rouge to suit your every look and personality, in a budget that stretches from one end to another. Strong lipstick colour can feather into the tiny lines around your mouth.
To keep your lipstick in place, remember to use foundation over the entire lip to give it something to adhere to, then line your lips with a neutral or colourless pencil to prevent feathering.
7th day of Christmas: Metallic nail colours
All that glitters may not be gold but a touch of glitter is definitely an appropriate way to usher in the festivities.
Metallic hues have a strong presence this season from makeup to apparels, and sparkly nail polishes are great to glam up any outfit, taking you from the company Christmas luncheon to that special evening out of town.
Don't be too hung up on getting everything matchy matchy, a casual mix exudes a certain air of "je ne sais quoi", which is in fact très chic!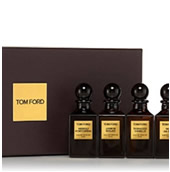 8th day of Christmas: Tom Ford Fragrance Private Blend Collection Set
A sure-fire way to open up unexplored olfactory crevices and invigorate the mind, this mini decanter set is made up of 6 best-selling fragrances, designed to be worn alone or mixed and matched for a bespoke scent that's unique to you.
It is often the little touches that separate the connoisseurs from the plebeians, and this is one decadent gift that will woo and wow the sophiscated lady with a taste for the finer things in life.
9thday of Christmas: Clear & Toss
Most women can turn into hoarders that warrant them guest spots on "Clean House Comes Clean" when it comes to beauty products. From sample freebies to the latest must-haves, the majority are owning way too many for their own good. Having too many options is not just overwhelming, but they tend to get in the way too.
Most makeup have an expiry date of a year or less and using makeup which has long expired can result in rashes, outbreaks and other skin problems. Make it a point to de-clutter your beauty kits and vanity tops this holiday season and switch out chemical-laden nasties with natural beauty goodies. Pretty soon you will really start to look and feel amazing!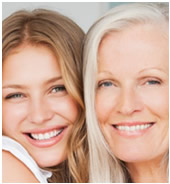 10th day of Christmas: Age awareness goodness
At 48, Cindy Crawford is looking every inch the most sought after and highest earning supermodel back in her heydays. Even if you aren't a 6 feet tall Glamazon, Cindy's take on skin care is definitely something every women should take note of. "Results are cumulative," she said of her anti-aging strategy. "When a 35-year-old starts taking care of her skin, she won't look different. It's when you're my age that you start seeing the payoff."
Beauty may know no age boundaries, but when it comes to proper skincare, different types of regimen suit different age groups. Unlike your taste in men and perhaps fashion, the needs of your skin change at every stage of your life. Whether you're in your 20s or 50s, you should be adopting an appropriate anti-ageing plan for your skin.
This season, give a gift of beauty to your loved ones or yourself, and there's no brighter idea than Sloane Gift Vouchers in denominations of $10 and $50. Available at all branches of The Sloane Clinic, they are redeemable for blissful facials, fabulous aesthetic treats or your favourite skincare products at any of the 6 branches; bringing you makeovers and transformations based on the latest sciences and technologies for fulfilled living and graceful aging.
11th day of Christmas: Plan for healthy eating
Keeping your insides healthy has a great effect on how you look. Forget about fad diet plans and opt for a holistic approach, as looking after your insides will also take care of the outside.
You can still enjoy the rich foods that only come round during the festive season, just remember to savour, not gorge, and enjoy them in moderation with controlled portions. Fill up your tummy partially with a mixed fruit and vegetable smoothie, or dare to go completely green with baby kale, barley grass, chlorella and spirulina blended together to up your health ante.
12th day of Christmas: Start exercising
On the 12th day of Christmas, give yourself the best present of all and commit to a exercise regime! Studies have shown that when an athlete's skin is examined under a microscope, it is found to be thicker and has healthier collagen. Incorporating 30 minutes of exercise each day at least 4 times a week is achievable for everyone if you put your mind and heart to it.
Exercising should be a perennial activity and not dictated by your whims and fancies. For health and beauty, fashion may come and go, but fitness never goes out of style…. Happy Holidays!
You might also like: