(Image taken from archives of Victoria's Secret Fashion Show)
[By Alicia Liu]
So every year I wait patiently to watch the Victoria Secret's Fashion Show, scouring the internet for illegal live streaming on YouTube before the actual broadcast. From anticipating what elaborate lingerie they'll design, which themes they'll use, to which song and artist they'll pick to feature, it seems every year there is something different. This year, they even picked a different venue!One thing that remains the same though is the way the angels captivate the audience not just with their oh-so-slim bodies, blow-in-the-wind hair, but something really simple.
Their smiles.
I just love watching the models strut down the runway, then at the end of it smile or blow kisses at the cameras. Be it playful, cheeky, sensuous or sweet, they show it through that smile of theirs. It just makes me feel happy and I'll end up with the widest grin on my face. Research shows that when we smile, we generally attract positive energy and portray a more persuasive presence. There are also studies which find that men are more attracted to women who smile. So be it to close a business deal, catch the eye of your perfect partner or even just to flirt with the camera to up your number of IG followers, here are some tips to work on that alluring angelic smile of yours!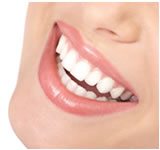 Keep those teeth sparkling clean
Teeth which are evenly spaced and white definitely make someone appear more attractive. Start by making good dental hygiene a habit. It is advisable to brush your teeth after every meal, but for those who do not have the time, it is recommended that we brush at least twice a day. Don't forget to floss at least once a day and always remember to replace your toothbrush after about 3 months. Also a note to coffee lovers (myself included), never forget to rinse your mouth after that cup of heaven and avoid cigarette smoking to keep unsightly tar stains and other health hazards at bay.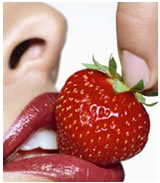 Eat to Dazzle
Experts say that the best food for your mouth-health include foods which are high in calcium and phosphorus to re-mineralize and strengthen teeth such as milk, nuts and cheese. So instead of munching on unhealthy crisps and chocolate, you could make nuts and cheese your snacks, as long as you don't go overboard as these foods may contain calories that adds up substantially.You could also start eating more crunchy fruits and vegetables. Eating apples and carrots for example, will help trigger your salivary glands to produce enzymes which act to dissolve and wash away particles that stain teeth. Besides that, some fruit like strawberries are not only high in antioxidants, but contain natural teeth bleaching-like agents to help whiten your teeth!
Pay some Lip Service
For those in the know, our lips need pampering too to bring out the best in them! At The Sloane Spa, you can get that extra TLC for the lips with their in house speciality, a fantastic, no frills 'lip-cial' to be done alone or added on to any of their signature facials, going by the "so-glam-till-it-hurts" moniker of Lip Fabulosity. Close your eyes and relax while your lips receive the full works of cleansing, exfoliating and shielding ingredients made especially for the puckers. Continue this lip-freshing regimen as part of your daily beauty routine with the Sloane Inc. Lip Fabulosity Serum. This pocket-sized lip treat slips easily into the flattest of all envelop clutches and contains a host of powerful emollients, ethylhexylpalmitate, sphingolipids and ceramides to form an unparalleled anti-ageing and instant smoothening therapy for uninspired lips. It also helps restore moisture and nourishes lips with natural ingredients that penetrate deeply to boost cell turnover and moisture retention to up your kiss-ability stakes to an all-time high!
The Pout's the money
"Some of us may feel that our smiles aren't perfect because of thin lips and fine lines and this is where lip augmentation comes in, one of the most asked for aesthetics procedure that has to be personalised and individually tailored to attain the desired look." Explains Dr. Low Chai Ling, medical consultant helming the Citysphere branch of The Sloane Clinic.
If natural-looking sultry lips is what you favour, RevitaliftLips will answer your prayers as it instantly rehydrates and banishes fine lines without adding volume. But if you instead fancy a sexy plump pucker, then Hyaluronic Acid Natural Fillers will transform poorly shaped lips into a generously upholstered pout, so you can enchant others just as the likes of your favourite VS angels, Candice Swanepoel or DoutzenKroes!
Light my fire
Brighten your smile instantly with lipstick or lip gloss in popping colours such as Cherry Red or Deep Plum! To those who tuned in to the runway performance, didn't you notice Taylor Swift's red lips, and aren't your eyes just simply drawn to them? Well, a study done in the UK found that a woman's lips are the most attractive part of her body especially when coloured Red. It also states that Red Lips alone would garner a man's gaze by 7 extra seconds compared to a woman's eyes or hair. If you would like to take things a notch down for "workplace safety", lips stains are a fantastic way to keep things simple yet classy chic. For a deep flush that spells pure sophistication, go for the Sloane Inc. Lip Stain in Cherry. Apply at least 2 coats and use in combination with the Sloane Inc. Lip Plumper to achieve that signature-red pout that'll leave a lasting impression on those that crossed paths with thee….
"Sometimes your joy is the source of your smile, but sometimes your smile can be the source of your joy."
* Selected as Article of the Month Dec 2014*
You might also like: