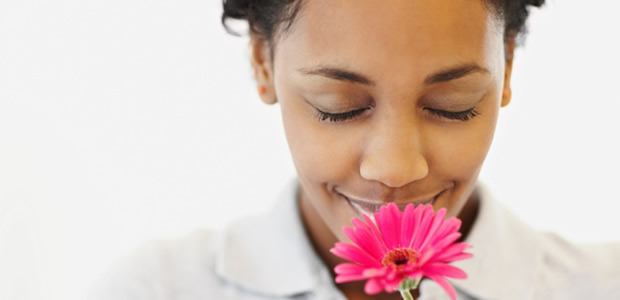 [By Alicia Liu]
As we bade goodbye to 2014 and counted down to the arrival of 2015, a glass of champagne was raised and a promise was made to ensure this year to be better than the last. We often start with high hopes and the best of intentions, but how many of us have managed to stick to the longlist of resolutions we drew up year after year? Do you know that studies show that many of us begin to ignore what we set to achieve as soon as we slipped beyond the first week of the new calendar year? Make a pact with yourself to make this year different from the rest. Be steadfast and set realistic and achievable goals with these 5 fool-proof tips that are easy to keep up with and guaranteed to help reveal a better and more rejuvenated you!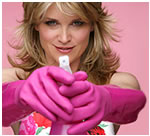 Cast out Clutter
There's no need to wait till spring to do some solid cleaning. Getting rid of all the clutter built up over the years enough to make you a hoarder is physically and mentally the best way for fresh beginnings. The free space will provide better fengshui and create a more conducive environment for you to spend time alone or with your loved ones around you. Be it at work or at home, when your surroundings are clean and clutter-free, your mind is refreshed and creative juices will start flowing freely. This allows positive energy to radiate and you will be recharged. So bin away all "junk" to make way for you to take on any new challenges that are thrown your way!
Dietary Detox
The festive period was the perfect excuse for us to gobble up all those sinful goodies, and we're now suffering the hallmark food-coma. There's no better time to start your year with a cleansing of your system. We've all heard the phrase 'you are what you eat'. Everything you put in you not only shows in your appearance, but also determines your health. The healthier foods you eat, the healthier you are, and your skin will too would be more vibrant and glowing.
For 2015, make sure to increase your daily intake of vegetables and fruits, and minimize simple refined sugars. Water is key to flush out the grime from your gut too, so make sure you drink at least 1.5 to 2 litres of water a day to maintain a healthy system. If your bowels need a boost, try the Sloane Inc. Detox Tea. Available in two flavours of lemon or peach, this is a sugar-free, low caloric drink that helps to rid your body's toxins. Composed of all natural ingredients such as green tea, white tea, guarana and ginseng, it's rich in antioxidants and also helps promote better metabolism for faster fat-burning capabilities of the body. So grab some teabags, dunk in hot or cold water and drink your way to a svelte figure, good health and vitality.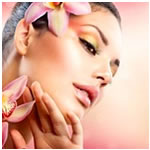 New look, New you
A simple makeover can give you a fresh feeling, making you ever so ready to start off the year with a bang! Be it a brand new hairstyle or a radical wardrobe overhaul, trying out a new look can help bolster a vibrant spirit. Fashion may come and go but something such as good skin never goes out of style. Give your complexion the extra oomph by visiting The Sloane Clinic for a personalized consultation for your skin needs. They have tailor-made programs such as the award winning Luminous Skin Program, which includes Fraxel Restore or Mixto MicroResurfacing laser treatments paired with rejuvenating light therapy, as well as masks to aid in promoting skin healing and its overall health. Expect nothing short of dramatic peau-transforming improvements of scars, skin texture, fine lines and pigmentation, laying the ground works for a year peppered with selfies #nofilter.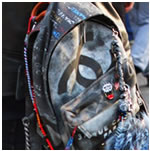 Experience Culture
Choose a destination, pack a bag and go explore. Travelling is a great way to learn about other cultures and how people in a different part of the world go about their daily lives. The experiences learned through a different perspective will provide you a fresh take on how the world works. Speak to a stranger and open yourself up. You never know what new enlightenment will be gained from that encounter and you probably will learn something about yourself too while you exchange stories. As Confucius said, "Wherever you go, go with all your heart".
AutViamInveniamAutFaciam
Where there's a will, there's a way.
This is probably the most important tip to remember. Have positive thoughts, and never give in to the negative ones. Reflect on the past and think about whatever transpired, but then make a point to learn from them and to move forward. Build mental strength by always being constructive with any setbacks. As Winston Churchill said, "Continuous effort, not strength or intelligence, is the key to unlocking our potential." Besides that, positive thinking will portray confidence and this will in turn attract a positive crowd which is key to a healthy and happy social life.
Refresh your mind set. Reinvigorate yourself. Make this year count.
* Selected as Editor's Choice Jan 2015*
You might also like: