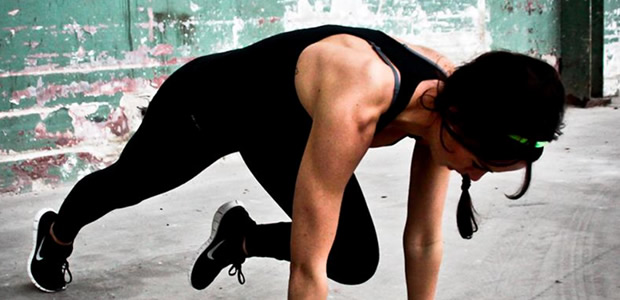 [By Nadine Harper]
Yes, 2015 is on its way to being a great year and we are all pumped up to shed the pounds of the holiday season feasting. You're sticking to that healthy diet and shaking it off (Yup, just like the song!). But as you're losing that weight, you may have noticed that extra wings of skin under the arms and that belly pouch appearing. Gosh, the horror of saggy skin! The good news is our skin is a living organ. There are a lot of different cells making up each layer of our skin, and the components that stretch and contract are mainly elastin, collagen and the connective tissue layers. So because of this, your skin would eventually adapt and return to shape, albeit a very long process spanning a few years. Oh yes, you heard me correctly. Fortunately, here are some nifty tips to help tackle that languid skin, minus the agony of waiting till the cows come home!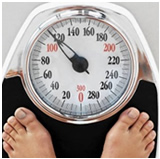 Pace yourself
Prevention is easier than cure, hence do not be in a hurry. That's right, do not lose that weight too quickly. With crash diets and over-exercising as well, we end up not only shedding fat (which also previously stretched out the skin), we'll end up losing muscle mass too. All this sudden loss of volume outdoes the ability of the elastic structures of your skin to adapt, hence causing the undesirable folds.Aim for one to two pounds of weight loss a week. Time is with you, and you want your weight loss to be a healthy one. Make sure to strengthen your muscles by doing some weight lifting as well, so as to not lose the lean muscle mass. This will help ensure you still retain the underlying muscular supportive structures which anchor and supports your skin. Furthermore, lean muscle also helps breaks down more calories to keep you in a healthy weight range and shape!
Drink up
Hydration is key to healthy skin. That is the reason why dry weather and excessive sun damage can all affect the elasticity of your skin and loosen it. Therefore with proper hydration, rest assured that your skin will be nurtured back to it firm nature in double quick time. It is recommended that we consume at least 8 glasses (2 Litres) of water daily to maintain healthy bodily functions, but that does not need to come from drinking water per se. You could also obtain it from food such as fruits and vegetables which are rich in water content. So not only would you be hydrated, you get the additional benefit of vitamins and antioxidants. Also, a piece of good news for coffee addicts, research shows that drinking a cup of coffee will infact hydrate you (despite its diuretic effect), but just not as efficiently as plain old H2O.
Pep Up the Protein
As previously mentioned, the key elastic constituents of the skin include elastin and collagen. These are the building blocks that help to keep our skin plump and taut. To ensure a good amount is synthesised by our body, we need to ensure a diet that is rich in protein. Foods such as fish, cheese, milk, tofu, seeds, beans and nuts all are all great options, with healthy oils thrown in for added benefits. Besides that, lean protein sources also help to build lean muscle which keeps us looking healthy and toned.
Pull it taut
So you've tried all you can, but there's still that stubborn wrinkly bits that just wouldn't go away. Thankfully, there is something which can come to the rescue. Body Shape by Thermage is a treatment which uses unique radio frequency energy to reinvigorate the skin's natural renewal functions. It combines heat energy to treat the deeper tissue layers of the skin, while protecting the skin surface with cooling effects. The new Body Tip 16.0 has 5 times the coverage of the standard version used for the face, leading to increased area of coverage and shortened procedural time. The radio frequency energy remodels collagen, and helps to firm, tone as well as lift those loose and saggy skin for the next 3 to 6 months, giving you ample time to shop for new togs to flaunt your bikini ready bod this summer!
Time to call in the Big Guns
Skin can only be stretched so much before its ability to snap back is diminished. If you had previously been a size 18 but dropped down to an 8 (Congrats), you may be a candidate for plastic surgery to tighten and lift loose skin. A tummy tuck or Abdominoplasty in essence involves removal of the excess skin and tightening of the weakened abdominal muscles to improve the tone of the abdomen to give you that desirable taut tummy! "As the excess skin which often contains stretch marks and wrinkly draping from the previous over-stretching is removed, the natural contours of the body will be regained." Explains Dr. Tan Ying Chien, Consultant Plastic Surgeon from The Sloane Clinic. "However, this is a major surgery and one should thoroughly analyse your needs and talk in depth with a surgeon that you can trust before making your final decision."
You might also like: