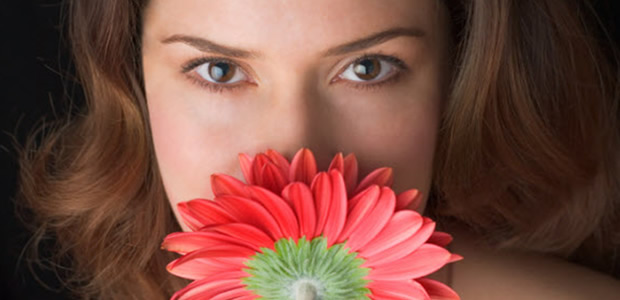 [By Anna Laurie]
As the days start warming up with spring just round the corner, it's about time to stop procrastinating, get moving, and put in some hard work towards your weight loss goals. The weather is perfect at this time of the year to engage in outdoors activities, providing great alternatives for a good workout away from the 4 walls of the gym. To give you a little push towards the right direction, here are 5 easy tips to help you spring towards your ideal weight this spring. Make sure you start off this season right, to achieve the hot summer body you have dreamt about on many a cold winter night!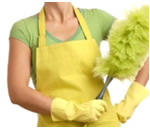 Spring Cleaning
If you aren't quite ready to put on your trainers for a jog round the block, start moving your butt with some major spring cleaning around the house. Don't limit yourself to the usual dusting and vacuuming, but really scrub up those hard to reach places behind the fridge and underneath the king sized bed. These simple household chores can help burn calories and make your home organised and squeaky clean at the same time, making this one of the easiest and most helpful tip to jump start your weight loss efforts this spring.
Grill Thrill
The good weather won't be around forever so don't let it slipped pass without making the most out of it. Bring your meals outdoors and there's nothing quite like a BBQ to build up the camaraderie and strengthen ties amongst your friends and relatives. Grill some lean meat, chicken, fish and vegetables seasoned with fresh herbs instead of store bought marinades and sauces which are often ladened with caloric busting quantities of salt and refined sugar. Go slow on beer or any form of alcoholic beverages and opt for good old water or a cuppa of freshly brewed Detox tea to cleanse your palate and gut at the same time!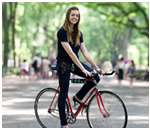 Free Wheelies
Cycling is a great way to enjoy the crisp air of spring while burning calories to bring you closer to your ideal weight. Make it a routine to hop on your bicycle and explore your city on weekends or if you can, start riding to work everyday to save on gas and play your part as a green crusader in saving Mother Earth.
Just make sure that all safety precautions are taken and traffic rules observed, ride on as a free-spirited wheelie towards a healthier and lighter you!
Walk The Talk
Hiking is a superb activity that combines cardiovascular exercise with strength training of your core muscles. Select and plan ahead for increasingly difficult trails to improve on your stamina, burn more calories and up your sense of satisfaction upon accomplishing what you set out to achieve.
If you want to further challenge yourself, you can try running up the trail or weave in interval training. As with all outdoors activities, make sure you are adequately hydrated be it cloudy or sunny.
Sculpt the Bulge
"CoolSculpting by Zeltig is a FDA (USA), CE (Europe) and HSA (Singapore) approved non-invasive fat reduction procedure that target pockets of stubborn fats often unflatteringly named as muffin tops, saddlebags and batwings." Explains Dr. Chua Han Boon, senior medical consultant with The Sloane Clinic.
Also referred to as Cryolipolysis, CoolSculpting essentially freezes undesirable fat stores beneath the skin, making use of a targeted cooling process that breaks up the membranes of fat cells and hence led to their destruction by literally freezing them to the point of elimination. Your body will subsequently excrete these destroyed adipose tissues via its own metabolic processes over a period of 4-8 weeks, giving you ample time to sculpt your dream bod to coincide with an awesome summertime….
* Selected as Editor's Choice Feb 2015*
You might also like: