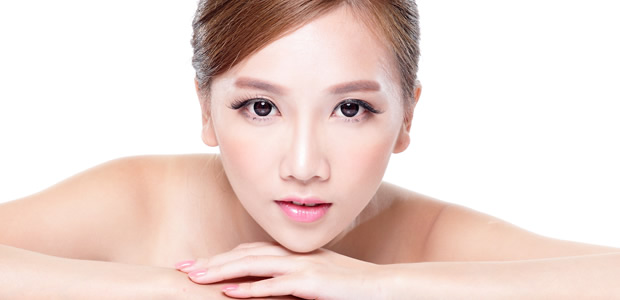 [By Joanna Liew]
I have been to a few places before for facials, but was looking for something a little different this time because I felt my skin was going a little hay-wire since coming back from a recent trip to Hong Kong. I was pleasantly surprised that although they offer a vast selection of aesthetic treatments, they also offer pampering facials as well as treatment facials.
The Sloane Clinic's Deep Red facial is one of their most desired after rejuvenating facial. The facial utilises the clinic's trademark 5-part therapy to help revitalise and reinvigorate the skin.
Ready for my facial 🙂
The facial starts with gentle Microdermabrasion Scrub which helps to melt away the dead skin cells on the surface of our skin, while promoting healthy lymphatic flow of the skin.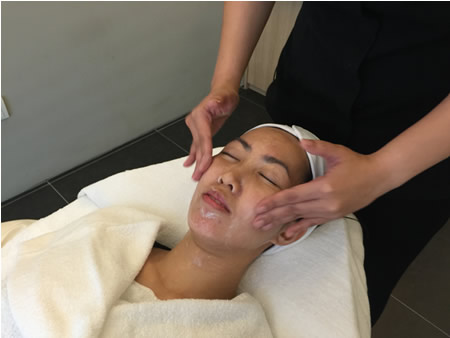 It is then followed by one of the highlights of this treatment facial for me which is Deep Sonic Cleansing. The ultrasonic technology uses vibrational sound waves to help remove further debris and impurities from my skin.
I later had a view of the the blackheads and whiteheads which were purged from my pores. I have to say I was a little embarrassed, and even more so now that I'm posting up a picture (You have been warned!). But despite the embarrassment, my skin felt immensely clean and refreshed! No more need for painful extractions!
My skin was now ready for maximum absorption of Vitamin C and hydrators, penetrated into the deep layers of my skin via sonic wave technology as well. Vitamin C is a potent antioxidant which helps brighten the skin and is good for keeping ageing skin at bay.
But that's not all. This treatment facial included LED Red Light, a well-known photo rejuvenation therapy, which encourages cell turnover and collagen production. It also boosts skin metabolism and encourages rapid healing of the skin so that your skin is revitalised from inside out, giving you a healthy glow. This was perfect for my haywire skin as I mentioned earlier as it helped to reduce the irritation of my acne as well as calm my sensitive skin. The therapist put on a pair of protective goggles for me during this treatment, and you can definitely see why!
After that, I was treated to another round of antioxidant therapy with Iontophoresis. This again further penetrates vitamins and hydrators into the skin to provide suppleness and a mild lift to the skin. I thoroughly enjoyed this part of the treatment as my face was gently massaged with the probe, and drifted off to sleep at the end of it.
Lastly, a collagen mask was applied on my skin which further helped to rehydrate it. At the end of this 1 hour facial, the only thing I wished was for it not to end. It was a blissful experience, yet it was effective in helping with my skin concerns. To me, I truly believe this facial had the perfect combination of treatment steps for me. It helped "un-dull" and revitalise my skin, without traumatising it. I felt like a new woman. Don't you think my skin is just radiant?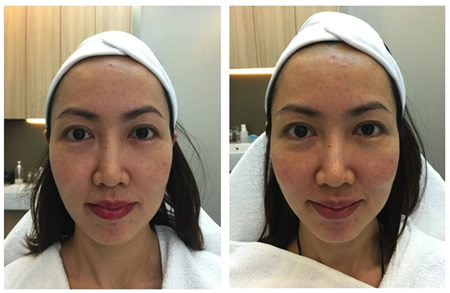 I was also recommended to try two products at home.
The first is the Sloane Inc Lavender Calamine Clarifying Water. This toner not only helps prepare the skin for absorption of your following products, but its all-natural blend of lavender, calamine, soy extract and other botanicals gently soothe and calm skin irritation and inflammation while rebalancing stressed and sensitive skin. I have been using it for a little over 3 weeks, and have to say that it controls my excess oil and also reduced the redness of my skin.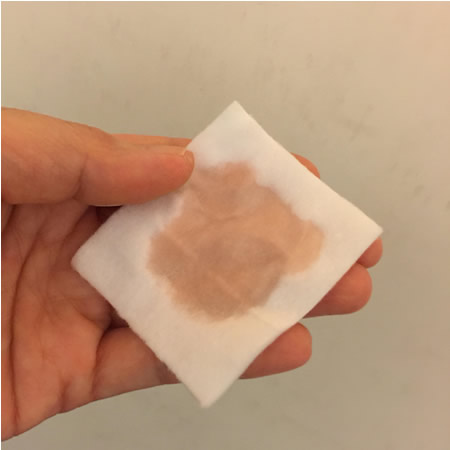 Mmmm, lavender and a hint of menthol. Very soothing and cool feel.
The other product recommended was the Sloane Inc 24K Gold Primer. Safe to use even for those who are pregnant, or suffering from sensitive skin like me, this anti-aging treatment product combines pure 24 Karat Gold with other antioxidants to help improve the skin's elasticity and suppleness. The pure 24K Gold combination decreases inflammation and improve circulation, and is simply a Godsend product. I truly love the calming scent and matte texture finish. Apparently because of this, it can also be used under make-up as a primer!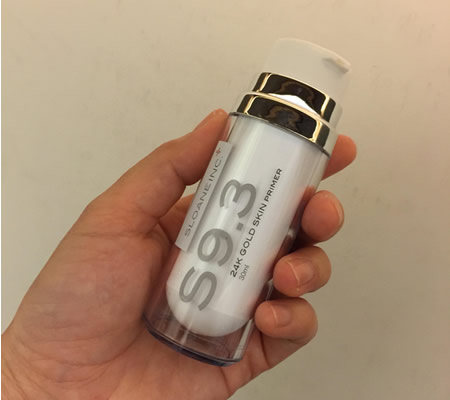 I don't have to worry about contamination of the product because it comes packaged in a pump bottle.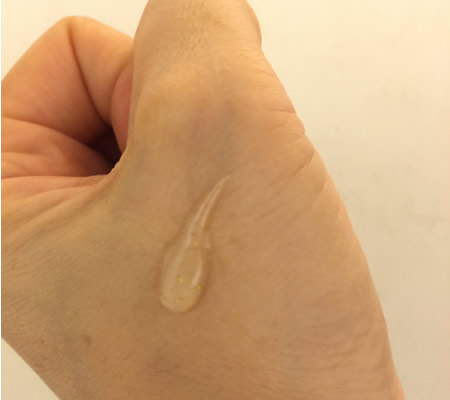 Can you see the Pure Gold bits?
The Deep Red facial is best for reducing the appearance of fine lines, wrinkles and to brighten tired and dull skin. It is most ideal for those looking for an anti-aging treatment facial. You can also book an appointment to see the doctor prior to the facial, as they can give you further clarification and to see what is best suited for your skin concern. The Deep Red facial costs RM460 per session, and can be done at Bangsar clinic in KL.
The Sloane Inc Lavender Calamine Clarifying Water retails at RM150; while the Sloane Inc 24K Gold Primer retails at RM395.
79 Jalan Maarof, Bangsar,
59000 Kuala Lumpur
Tel: +603-22881788
You might also like: