[By Kimberley S.]
With Easter just barely a month away and the footsteps of spring nearing, one of the best ways to prep your skin for the change in seasons is with scrubs. There's nothing like them for sloughing away winter skin sludge of dead, dull skin cells to reveal the glowing, gorgeous complexion underneath to welcome the first rays of early spring. And we are not just talking about facial scrub. In fact, I've got a list of favourite scrubs that are specially concocted to suit different body parts of varying skin thickness so run a warm bath, get cracking and let's scrub!
Lip-presso
Perfect your pretty pout for spring's nude and pastel lippies with some homemade lip scrub for extra luscious servings. We are all familiar with the run-of-the-mill sugar and salt scrubs, but have you had a rub-on experience with coffee? While coffee grounds might not leave you with the best after-taste, the caffeine in it works like a dream to rejuvenate chapped lips and enhance their natural flush to make them more alive. Mix 1 tbsp of coarsely grounded coffee with an equal amount of extra virgin olive oil and apply that on your lips. Rub gently with your fingertips or an old toothbrush in a circular motion and leave it on for 5 minutes. Make sure you don't swallow any of the bitter concoction, rinse and follow up with a sweet tasting lip balm or a drizzle of organic coconut oil.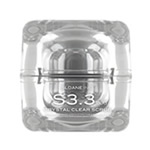 Heavy duty pore-fection
Pave the way for immaculate skin this spring and leave no pores un-preened with thenewly launched exfoliator extraordinaire, The Sloane Inc Crystal Clear Scrub, aimed to uncover your skin's true inner brilliance in a New York minute. The closest home experience you can get to a professional skin polishing Microdermabrasion therapy offered at any upscale spa downtown, this cosmeceutical gem is formulated with skin-smoothing, ultra-refining bamboo micro-crystals, conditioning vitamin E and soothing aloe, to leaveno 'pore' unturned for a refreshing complexion overhaul to reveal a fresher, silky-smooth and flawless feel, just in time for the first blooms of snowdrops and daffodils.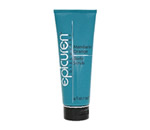 Body exfoliator
An aromatic and invigorating body treat that gently exfoliates for more delicate and soft skin, the Epicuren Discovery Mandarin Orange Body Scrub is an absolute must-have to prep myself for my spring metamorphosis. Apricot and Walnut effectively smooth the skin for a smoother texture while Tangerine and Orange oil balance and hydrate the skin with a light revitalizing aroma that awakens the hibernating senses to herald in spring. It can be used on all skin types, including sensitive ones. For more information, refer to your local stockist for Epicuren products, which are available from The Sloane Clinic in Singapore and Malaysia.
Flawless paws
You can always depend on L'Occitane to come up with highly efficient offerings that do not skimp on that extra dose of luxe pampering. Their One Minute Hand Scrub has been specially formulated to reveal incredibly soft paws in 1 minute flat for the busy urbanite constantly on the go. Its bi-phase formula consists of an organic brown exfoliating sugar to gently scrub and eliminate dead skin cells, followed up with a nourishing blend of shea butter, sweet almond and grape seed oils to help soften and restore moisture to dehydrated hands that suffered under the blistering cold all through winter.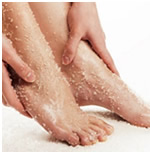 Playing footsie
Winter can be rough on your feet, tottering around for weeks all wrapped in boots, some with heels no less than 4 inches tall. There is nothing quite like a homemade salt scrub to help your tootsies stay in tip-top shape when the temperature rises and those spanking new open-toed kitty heels beckon. Prepare 1 cup of granulated brown sugar and pour into a mixing bowl. Gradually add your favorite olive oil or coconut oil and mix together until you have a slightly wet but grainy consistency. Add a few drops of peppermint and lavender essential oil to your DIY scrub. Transfer the scrub to an airtight jar for storage and use in the bath or shower to exfoliate, moisturize and soothe sore feet, to make them light and airy like that of a lithe nymph comes spring!
* Selected as Editor's Choice Mar 2015*
You might also like: