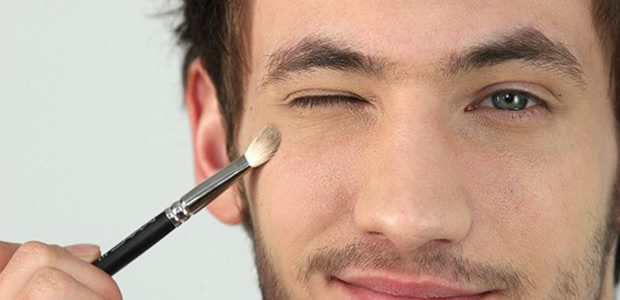 [By Richard Robson]
Some women are glued to the telly during soccer season and they aren't just checking out the pecs and glutes of those part-time footballers-slashed-full-time underwear models. Some men like to get manicures and pedicures and won't ignore departmental store promoters trying to show them the latest skincare offerings. It's the 21st century and gender lines are blurry and that's perfectly fine. But the next frontier might surprise even the most accommodating, what I would like to refer to be "Brosmetics"— lines of cosmetics, specially geared toward men.
As recent as the 87th Oscars which happened not too long ago, Hollywood alpha male leads the likes of Channing Tatum, Jared Leto and Michael Keaton appeared to have their peepers enhanced with several coats of "manscara" and "guyliner", and they seemed totally cool and at ease. Could "brosmetics" really step out of the niche market catering to metro and spornosexuals to catch on mainstream with regular guys? As one of the fore-runners in the market touting urban camouflage for men, the uber stylish Tom Ford, both as a person and a brand, managed to sum it all up on his grooming catalogue—
"Whether we like it or not, in our culture, men are judged by our looks, and looking the best you can is a show of respect to those around you."
With this in mind, we pose a question to 3 experts in their respective fields and got an eclectic mix of inspiring answers.
"Are you open to the idea of makeup for men on a daily basis or a special night out about town?"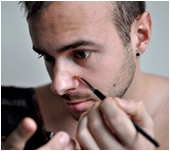 Mike Orson, 32, freelance makeup artist
Answer: "Absolutely!"
Lowdown: My fascination with makeup for men started way before Marc Jacobs and Tom Ford launched their signature man makeup lines and I should really kick myself thrice over for not beating them to that!I've experimented with rockers' style from Bowie to Adam Levine but what got me interested the most was the idea of no makeup makeup that's generating all the buzz in recent years.  It is the deceptively subtle and careful application of the correct products to gently highlight certain facial features and conceal flaws to appear as if one's face was naturally that perfect. Perhaps what discourages most men from wearing makeup is the fear of being labelled gay or looking too feminine and done-up. But one got to bear in mind that the transformative qualities of makeup can go in any direction. Believe that less is more and when done right, makeup can make you look more masculine and help score that date or job which would have slipped past otherwise!
Matilda K., 28, beauty writer & lifestyle blogger
Answer: "Yes, if you can get it right."
Lowdown: My dad used to survive on a rudimentary shaver, some generic white foam and a splash of Old Spice or 4711. Now it's the norm for guys to stockpile an arsenal of revolutionary new shaving products that were clinically tested and supposedly better suited for men's skin. Next came new lines of cleansers, fancy moisturizers and after shaves engineered and proven to keep their skin healthy and young looking.So it's only natural that makeup is the next big beauty invasion moving out of the exclusive domain of the fairer sex in the years to come.Big players in the industry are already rolling out male concealers, bronzers, and eye gels. Of course that's makeup but you won't be hearing the "M" word anytime soon. This is all a clever and potentially lucrative way of expanding the grooming category into bold new territory. So if you can lay your hands on the right products and know how to use them well, by all means embrace this whole new frontier of "corrective skincare supplements"!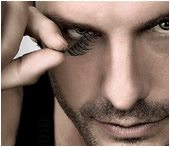 Dr. Toby Hui, 45, aesthetics doctor
Answer: "Yes, a matter of time."
Over the ten years or so, we are seeing a slow but steady increase in the aesthetic needs of men. The male population seems to be changing his attitude and playing catch up about a number of issues that were previously exclusive to the ladies. Driven by the need to look youthful and appear dynamic well into their 40s, 50s and 60s, men are re-thinking their attitudes towards pills, diet, exercise, skin care, and naturally, makeup for men is well on it's way to reality. Increasingly aware of the need for image maintenance and change as they remain active in the workforce much longer now with the average retirement age pushed back by at least a decade, I'm seeing more male patients requesting for aesthetics procedures and even plastic surgery in my clinic practice at The Sloane Clinic. Sometimes the alpha male lurking behind makes you self-conscious when you dabble in grooming aides. You do feel as if you're wearing something. But if you re-affirm your confidence, let that slip from your memory and just be yourself, you often find yourself walking taller and feeling better too!
* Selected as Article of the Month Mar 2015*
You might also like: