[By Alicia Liu]
It is spring, and what a lovely time to travel! The flowers are blooming, the leaves are green and the weather is the perfect cool temperature. But while we travel, it's nearly impossible to pack our whole vanity set with us, unless of course you're willing to purchase extra baggage allowance, and not to mention lug around the extra weight. So what are the absolute beauty essentials we need to still look our best while avoiding excess baggage?
Hydrate with Essential Oils
When we travel, particularly long haul journeys, our skin easily becomes dehydrated. Especially if we are travelling by air, the environment is dry and we usually fail to adequately rehydrate ourselves. Besides that, once we are on the ground, we're busy discovering new places and new cultures that sometimes we forget to care for our skin. Fine lines appear and our lips too become dry and sometimes chapped.
A perfect aid would be to bring along some Essential oils such as the newly launched Sloane Inc. YOUTH. Not only is it easy to carry along as it's packaged in a pen-size rollerball container, its formulation of Organic Rosehip Oil and Lavender is specially designed to smooth out fine lines and wrinkles without clogging pores. Regardless of skin type, this elixir is gentle enough to be used even on delicate skin areas such as under the eyes and over the lips! When the climate gets extremely dry, make sure you apply liberally and gently massage it into the skin on your cheeks, forehead and the chin to allow the oils to rebalance your skin's pH to its optimal condition. The gentle aromatherapy also helps you to relax in your new environment and lull you into a peaceful slumber.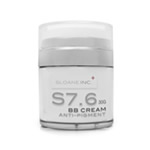 Sun Shields
This cannot be stressed enough. We need sun protection daily! All the more so when we are sightseeing and tasting different street-food in the city, or enjoying the weather and breath-taking views of colourful blooms or coastlines. Harmful UV rays are everywhere as long as the sun is up. So before you pack anything else, start with the big S; Sunscreen! To keep your luggage light, it's probably wise to choose one with multi-functions such as the Sloane Inc.Anti Pigment BB Cream. Not only does it provide sun protection of SPF 25, it also contains Vitamin C to mop up skin-ageing free radicals to help prevent and lighten pigmentation, as well as a mild tint to keep your face looking fresh and blemish free.
Moist with Mist
Particularly if you're travelling in a big city, this means more people and usually worse pollution. There I said it. So we definitely need constant hydration to refresh our skin and act as a barrier from all the nasty recycled air. An easy way instead of stopping to apply your usual moisturiser is to mist your face with something gentle and non-irritating such as the Epicuren Discovery Colostrum Hydrating Mist. Besides helping to quench the skin, its nutrient-rich ingredients including colostrum, helps to revitalise the skin while keeping it dewy-fresh. You can use it periodically throughout the day not only for the face, but also for the body and hair. Check out your local stockist for this handy travel gem from Epicuren which is available over the counter from The Sloane Clinic in Singapore and Malaysia.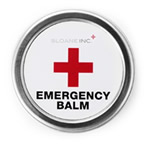 Balm Barriers
While we travel, it's not uncommon for us to get a scratch or for those visiting the tropics, insect bites! Hence it would definitely be handy to carry along a multi-tasking skin salve such as the Sloane Inc. Emergency Balm. As its name suggests, this all-natural antidote is a multi-tasking S.O.S. product to avert skin crisis such as bumps, spots and bites while soothing itchy rashes and help protect minor wounds. What's also great about this product is that it can be used almost anywhere including the face, neck, chest, hands, feet and nails. It comes in a cute screw top container, and is super handy to be popped into your hand-carry backpack wherever you go!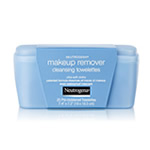 Wipe-aways
Easy to use face wipes are definite super convenient in more ways than one. While we are out and about and constantly on the go, hopping from the cab to road curbs, or when returning in the night from a full day adventure trip, these wipes can make removing the day's grime off the face a snap! I personally like Neutrogena's all-in-one Makeup Remover Cleansing Towelettes which also comes in travel sizes. The formulation is gentle yet strong enough to remove every trace of makeup, including waterproof mascara. Speaking of wipes, you probably should also stash a pack of antibacterial hand wipes along. I know for me at least, that it certainly comes in handy to disinfect my hands in a place where I can't find the traditional soap and water! Happy travelling in spring!
You might also like: