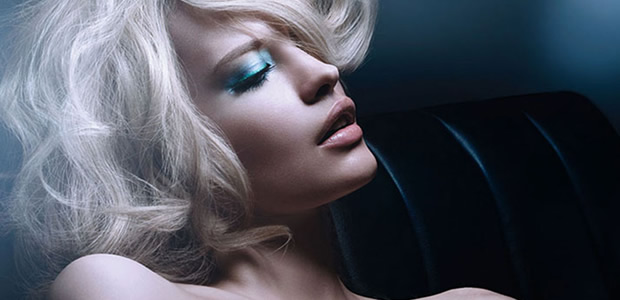 [By Kendall Gan]
Are you still lumbering around town in your woolies and salt stained boots because the weather been erratic and the days are not warming up as they should be? With Easter just round the corner, it's about your very last chance to redeem the fashion felony committed with an en trend ensemble that make head turns! Fret not if you are clueless or hard pressed for time aswe've done the heavy lifting for you by scouring through all trends, both big and small, that made waves on the runways from New York to Paris. With these 5 wardrobe essentials on our 'must-haves' list, you can easily light up your closet, making you look fun, refreshed and most importantly, trendy and updated this spring.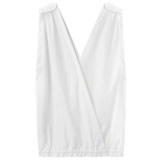 The white crossover tank
Season after season, the basic white tee or the crisp white blouse remains a piece de rigueur of any working collection. This spring, update this wardrobe staple of yours with a minimalistic utilitarian-meets-boho chic crossover tank. Select a size that drapes well and not pulling at the seams. It makes dressing for casual Fridays or date nights a breeze and can even take you from the office to play if you throw on a jacket and jazz it up with an artsy statement necklace or a couple of tribal inspired cuff bangles.
Style tip: A crossover style flatters almost all body types and is a dream for any girl dealing with a bit of a tummy. But if you are wearing it on its own and not under a jacket, make sure your bare arms are flawless and silky smooth like that of a woodlands nymph's. Address your hairy woes with the Removal & Restoration Program specially put together by the hair specialists from The Sloane Clinic. Besides zapping away all unwanted fuzz with the latest laser hair removal technique, your body transformation is brought to the next level by restoring your underlying skin with a series of skin brightening laser therapies in tandem with professional chemical peels, to ensure that your arms are not only fuzz free, but gorgeously presented to wrap them round any potential romantic liaison this spring!
The distressed boyfriend jeans
The one denim item you need to possess to be on the fashion radar this S/S15got to be the boyfriend jeans. Unlike the va-va-vroom skinnies that had dominated the past few seasons, this new season denim comes with a distinct androgynous edge. There are plenty of different ways to wear these denim bottoms, you can dress them down for a streetwear-inspired look or try them on with more polished separates.We're partial towards straight-cut, slouchy styles with low rises and busted knees, the best way to give an eyelet camisole or a translucent blouse a toughened up twist.
Style tip: Although the boyfriend style is a little more forgiving than the figure hugging skinny jeans, with a low rise and waist slung low, there is not much leeway for a muffin top. The muffin top is often hail as "Stubborn Fat" for a reason. No matter how much you diet and exercise, it's fustratingly impossible to lose those annoying last bits of fat sitting right there above your hips. One foolproof way to banish this undesirable fat spillage to Siberia is with Coolsculpting Plus. Fat freezes at a lower temperature than skin, muscles and surrounding tissues and this is the core science behind the technology of CoolSculpting. Your body will subsequently excrete these destroyed adipose tissues via its own metabolic processes over a period of 4-8 weeks, giving rise to a permanent fat reduction of 20% or so.
The thigh high slit anything
Cropped tops and taut mid-sections give way to legs if you are looking to flaunt one sexy asset this spring. It would be too simple to put on a pair of hot pants and call it a day, so a single slit along the thigh is the new fashion-forward way to go about showing off some skin. You have seen it on the red carpet and many had gasped and criticised with mixed reactions to those slits that go dangerously close to the nether region. Like it or hate it, the thigh high slit is poised to go mainstream this spring!
Style tip: Designers and celebrities alike are all cra-cra about the "pelvage" at this moment, thigh high slits or similar styles that flaunt a lot of legs with a possible glimpse of the hip or pelvis. Stretch marks rank way up as one of the aesthetics woes that affect up to 70% of women and mar the beauty of a good pair of pins. The FDA approved Fraxel Restore laser saves the day as one of the most effective treatment against stretch marks, using state of the art non-ablative fractional laser technology to stimulate collagen and elastin synthesis while resurfacing almost 20% of the undulating skin surface. This helps to remove damaged tissue with proven accumulative benefits following each successive treatment, making sure your legs are gorgeous enough to work this dare-to-bare trend before the end of spring.
The gladiator footwear
Statement shoes continue to be a trendsetter this season and prepare to lace up for Spring 2015 because the gladiator is beginning its reign and growing taller, in both flat and heeled versions. Pick a pair in suede, another huge hit forecasted for S/S15. Instead of the usual black or tan, go for a neutral dusky colour that works better with the whimsical floral motifs that governs spring fashion.
Style tip: Have you neglected your poor feet all wrapped up in boots for the past few months? Besides an emergency pedicure, get them ready for show with the Sloane Inc. Magic Balm.This rich, therapeutic balm provides 'salvation' to seriously dehydrated, damaged skin, particularly parched, flaky and problematic feet affected by winter blues. It magically soothes and deeply moisturizes ill-treated skin while forming a protective shield against future assaults, making you a true beauty warrior princess when you step out in your chic gladiator footwear this spring.
The bucket bag
It's not about what you carry, but how you carry it.The Spring '15 runways gave way to new looks to consider, and the return of a few old favorites. Whether your style is more biker or bohemian, there is a bucket bag out there for you.The bucket bag has a universally appealing shape, it's structured, but not too structured, fashionable, but not too out-there. This is one perennial fave that's taking both luxury designers and mass retailersby storm, so you shouldn't have a problem finding one ( or two! ) to suit your fancy and budget.
Style Tip: An extra serving of confidence and spring in your footsteps, to stride around and paint the town red with your new found or pre-loved arm candy!
* Selected as Article of the Month Apr 2015*
You might also like: