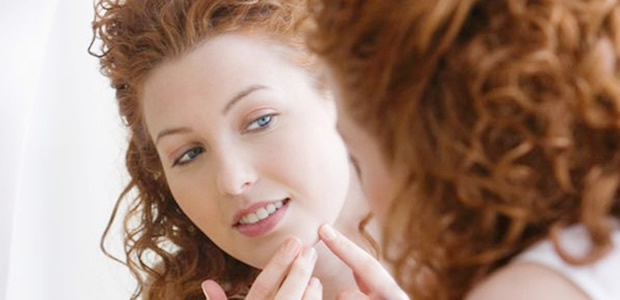 [By Cheryl Gwee]
I have always been a little shy to speak about this problem which I have— Acne. I went through most of high school with not much issues, except for the occasional break out during 'that time of the month'. However, just as I entered into my college years, it seemed like I was going through a horrible zit-attack! Talk about bad timing. While my friends were discussing make-up trends and brands, I was struggling to find a suitable over-the-counter treatment for those pesky red bumps.
In the end, I visited a dermatologist, who prescribed me with oral medications. It did clear up my acne tremendously, at the expense of chapped lips and dry eyes. Since the medications were stopped, my skin seemed to be relatively 'stable' until the past 2 years. First they started appearing at my chin and jaw area, then it spread to involve my cheeks as well! Yes, I'm now 28 years old, and I still suffer from acne.
I went online in search of other modalities aside from oral medications which may alleviate my condition and came across this clinic called The Sloane Clinic .   I was very keen to find out further, so I booked an appointment with the branch in Bangsar one late Wednesday afternoon. The clinic is located very conveniently along Jalan Maarof, just a short distance from where I work.
Nice bungalow converted to clinic with its own parking space inside.
I was instantly greeted by a very warm welcome by the staff at the clinic. They guided me through a very quick registration and then I was brought into the consultation room. The doctor on duty at the time was Dr. Low Chai Ling. She listened as I shared about my problems and I mentioned that I was not keen for oral medications. It was a very pleasant consultation as she explained to me further regarding acne and my skin condition, while carefully examining my skin, giving me other options that do not involve the consumption of pills. She recommended a combination of topical therapy as well as a treatment protocol called the Balancing Program, tailored to launch a "zit-attack" in a systematic and comprehensive way.
The Balancing Program combines three main elements. The use of Vbeam laser, Green Tea and Ginger Facial, as well as Ultrasonic Deep Cleansing. I had earlier read a little about some treatments which may have been helpful and was glad that I was suitable for the program. It costs RM8280, which wasn't as bad as I thought for a laser program, so I decided to go with it!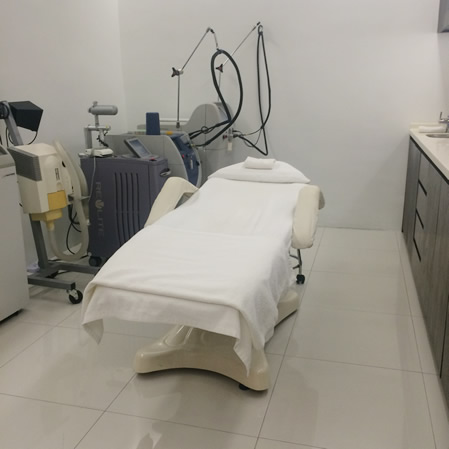 Treatment room with many lasers. Thankfully, the experience is not as scary as it looks!
VBeam selectively targets blood vessels and therefore is effective in clearing acne and post-acne redness. Initially I was apprehensive as it was my first time with any laser treatment, however there was barely any discomfort after the numbing cream kicked in and the best part was literally no down-time. The Ultrasonic Deep Cleansing uses ultrasonic wave technology to remove skin surface impurities without damaging the upper layers of the skin. It actually clears my blackheads and some of my whiteheads without the use of any pressure. The Green Tea and Ginger facial on the other hand detoxes and calms my inflamed skin. Both of these added to the main feature of the program which is the Vbeam laser makes what is actually a medical treatment feel like a luxurious spa day. I simply feel pampered each time I go for my treatments. It's been 4 sessions for me so far, and I am very glad to say that my acne has improved except some zits on my jawline. My red acne scars have also lightened and my pores definitely look finer.
At home, I am using what was recommended by Dr. Low Chai Ling during my first consultation. I had actually changed my entire home care to the products recommended and have no issues so far after 5 months of using them. There are two products which I feel I need to highlight though. The Sloane Inc. Skin Rescue contains Azelaic acid which is supposed to control the skin's oil, reduce redness as well and lighten scars. I totally swear by it as it has gently improved my complexion in the past few months, without over drying out my skin like many acne products usually do. I also use The Sloane Inc. Skin Detox over my inflamed acne spot areas as instructed, and they usually clear within a few days!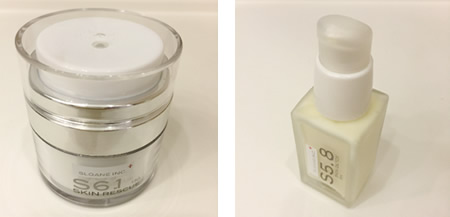 The Sloane Inc. Skin Rescue, RM200The Sloane Inc. Skin Detox, RM225
As someone who has acne, I can't express enough how this treatment plan has boosted my skin condition and also my confidence. People have even asked me what has been helping my skin and I hold no secrets. I always say, "Visit The Sloane Clinic. It is really the skin rehab I needed!"— and it could be yours too….
The Sloane Clinic Bangsar:
79, Jalan Maarof, Bangsar,
Kuala Lumpur.
Tel: +60322881788
Treatment done: The Balancing Program @ The Sloane Clinic (Bangsar branch)
Price: RM8,280 for the whole program as a comprehensive approach to treating acne and red acne marks— which is otherwise RM10,362 when done separately.
More info: Balancing Program, VBeam Laser, Ultrasonic Deep Cleansing, Green Tea & Ginger facial
If you have a first-hand experience of a beauty treatment that you have undergone and would like to share it with us here, please send your article with photographs to info@readysetbeauty.com. Published articles will receive a free skincare hamper worth SGD$100.
You might also like: