[By Alicia Liu]
Wedding season is coming up, and there are only so many things to prepare for. Aside from worrying about what to wear, what wedding deco to have and the banquet itself, there's that all important Pre-Wedding Photography! When my parents got married, there was only that one picture where they stood together elegantly. It's a simple picture, and it still hangs in their bedroom. The photography trends have changed though. There are so many styles, from simple couple photos in casual clothing to travelling around the world in elaborate gowns. It's probably fun and tiring at the same time, but with the amount of makeup that is applied to enhance facial features, or standing in the sun to catch the perfect lighting all only further guarantees dull and fatigued skin after all it's done. Luckily, here are some remedies to help you recover and relax while reviving your skin back to its natural glow!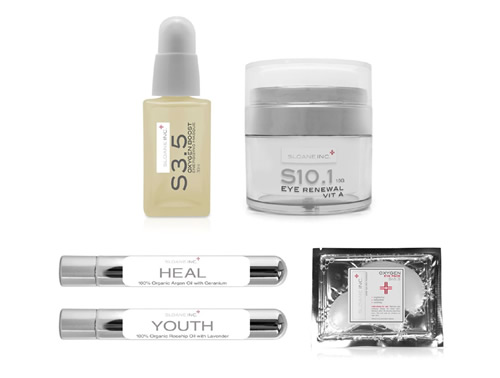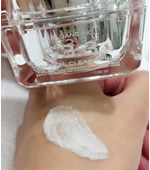 Scrub a dub-dub
You're back from a 4-day holiday cum wedding photo-shoot, and all you feel like doing is lying in bed with all that gunk still on. Beauty sleep is definitely needed, but not before you restore at least some of your skin's health! Sun exposure, pollution, improper diet and cleansing of your skin during the hectic schedule leads to you not only feeling tired but looking dull as well. So make sure to exfoliate your skin so that the piled up impurities and dead skin cells may be sloughed away.
Perfect for a quick facial spa at home, The Sloane Inc Crystal Clear Scrub which is formulated with natural ingredients such as ultra-refining bamboo micro-crystals, soothing aloe and Vitamin E, not only helps to gently scrub the skin for better clarity but also promotes micro-circulation for a glowing complexion. It is gentle, yet effective to refresh the skin for a silky and supple feel.
Revive your Peepers
So you've been religiously removing all the layers of eye make-up which went in to achieve that dramatic look for the cameras. But now that the camera lights are no longer on you, you're eyes are feeling just a tad puffy and ever so slightly more wrinkly? Gosh, perhaps a little too over-zealous with the eye cleansing! Quick to the rescue is The Sloane Inc Oxygen Eye Pads. Keep them stored in your refrigerator while you remove your eye makeup, then apply the cool pads to your under eye areas while you lie on your soft pillow reminiscing about the beautiful scenes of the places you went to without having the time to really enjoy them. (Don't worry, there's always a next time; and there's always those pictures.)
Then follow it up by gently massaging The Sloane Inc Vitamin A Eye Renewal Cream using the tips of your ring fingers— all the better to admire your engagement rock yet again!. Although it contains vitamin A, the formulation is extremely gentle to rehydrate the delicate areas around the eyes while reducing wrinkles, dark eye circles and puffiness.
Fuss free Rejuvenation
You've had some time to cool off from the hectic travelling and possible jet-lag. It's now time to get back to meeting clients or even just to have coffee with your bridesmaids while you fill them in on further plans. The Sloane Inc Oxygen Boost Energizing Masque can be easily added on to your beauty regime immediately after cleansing. It simply reinvigorates your fatigued skin with antioxidants, vitamins, vital peptides and Ginseng extract. So in five minutes, this masque breathes new life to your skin and leaves it positively radiant.
Then to further restore the natural balance of your skin, protect it with The Sloane Inc YOUTH or The Sloane Inc HEAL. YOUTH contains mainly 100% Organic Rosehip Oil which provides the skin with antioxidants while hydrating the skin and stimulating skin renewal. HEAL on the other hand contains 100% Argan Oil which is rich in Vitamin E and helps neutralise free radicals while reducing inflammation and accelerating cell regeneration. These formulations of essential oils are perfect defences for your skin as you prepare to go into the final burst of wedding planning. I mean, you still need to look your best when that Big Day comes, alright!
You might also like: