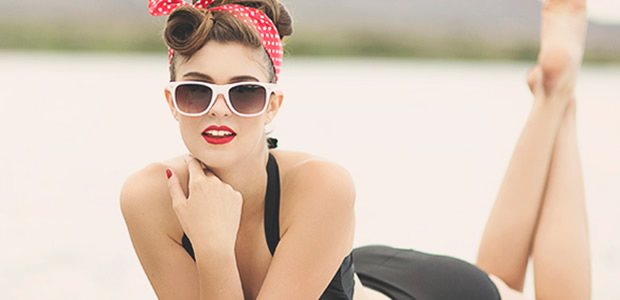 [By Theresa Olin]
If you are a redhead or just fair-skinned by nature, chances are you would've experienced at least one bad sunburn in your life. However, this should not dampened your summer spirits nor deterred you from having a great time by the beach during this wonderful time of the year. There are plenty of ways to protect your delicate skin without wearing a head-to-toe wetsuit or bank robber-liked protective face mask. Here are a few tips to preserving your precious porcelain skin while soaking in what the sun, sand and sea got to offer at the height of summer!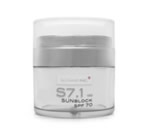 Slather on your sun protection
A good sunscreen and not a fancy designer bikini is your best investment for a day at the beach. With most things that money can buy, you get what you pay for. So don't stinge on this and cough out a bit more for a sunscreen with a max SPF that'll match your skin type to a T. SPF 30 keeps out 97% of harmful UV rays, SPF 50 keeps out 98% while SPF70 guards against almost 100% of them. They may seem like negligible differences, but if you are fair-skinned and light-sensitive, or have a family history of skin cancer, those extra percentages will make a significant difference.
The Sloane Inc Sunblock SPF 70 is a powerful pure physical blocker that offers top notched "rays-ban" with its UVA-shielding ingredients which include Titanium Dioxide and Zinc Oxide. Being 100% chemical-free and fragrance-free, it is perfect for the fair skinned beauty and her sensitive skin. The perfect offering for those looking for maximal protection while enjoying a spot of summer sunshine by the beach, its sweat proof formulation even protects up to 240 minutes in water, just in case the clear blue water beckons you to take a dip!
Be a Cover-up Connoisseur
You might not think much of them but busting out the head armour of a great pair of shades complemented with a fabulous hat is a great way to add protection by the beach. And just like Patsy & Edina or Tina Fey & Amy Poehler are unstoppable duos, some sunglasses and hats just work seamlessly together. Perfect the art of a cover-up connoisseur and put your fashion muscles to good use this summer. For maximum shade with an equally hefty dose of glamour, go for the classic combination of a wide, floppy brim hat paired with upsized Jackie-O sunnies peeking out from underneath.Straw fedoras are lightweight and shady in summer and with their revival as fashion must-haves past few seasons, now come in a myriad of juicy colours and weaves to choose from. You can't go wrong by pairing them with wayfarers, another classic staple that both high end designers and high street labels went bonkers with a gazillion re-intepretations churned out every summer in recent years. Whether they are matchy match or clashing, let your personal style do the talking while protecting your alabaster skin!
Channel a retro pin-up babe
You don't have to be a shrinking violet by the beach just because you do not fit the cookie-cutter image of a sun-drenched Victoria's Secret bronzed angel. Think of the pin-up girls from the 40's and 50's, aren't they all gorgeous looking even though voluptuous and fair-skinned? With gingham and polka dots strongly featured in many collections for S/S15, go for a retro-inspired swimsuit to rock the pin-up babe look this summer. With 4th of July just round the corner, wear you hair in victory rolls and smack on your favourite bright red lippie and I won't believe this doesn't turn heads and make you the belle of the beach!
Be smart and get shady
While everyone else is melting under the stares of Apollo, you can be cool and play the beach bum role by remaining in your own little haven, sipping on an ice cold Mojito with a book under the shade of a brightly-striped beach umbrella. If you have companions who are off frolicking in the sea, they will thank you for helping to keep an eye on their belongings, thus save them the trouble to join the snaking queue to the public lockers.
"Melanin helps block out damaging UV rays up to a point, which is why people with naturally darker skin are less likely to get sunburned compared to those with fairer skin tones." Says Dr. Jinly Wong, medical consultant with The Sloane Clinic. "They are also more prone to Pigmentation and Rosacea and therefore should really limit and avoid prolonged periods of sun exposure."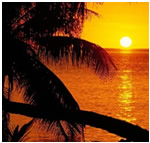 Save the best for last
The sun is at its hottest in the late morning from 10am to early afternoon around 3 to 4pm, so save your skin by beach combing or lounging a little later in the day.
If you put in that extra bit of effort to protect your fair skin from sun damage, the trade-off will be a blemish and line free complexion that will see you through more beautiful days than summer past….
You might also like: