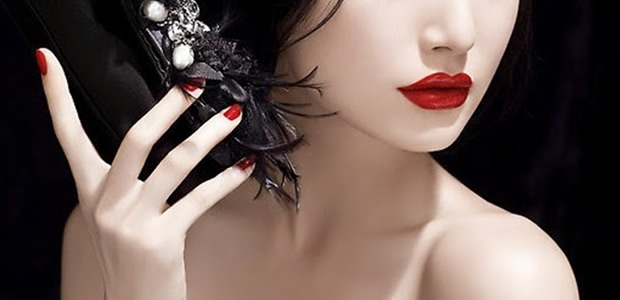 [By Lee Seohyeon, 35]
As a Korean American growing up in Ann Arbor, Michigan, I've always pride myself with good skin amongst my peers. However, the situation hasn't been great since I relocated to Singapore a few months back. Living in Asia for the first time has made me realised that the benchmark for Beauty in this part of the world is several notches higher than where I came from. Coupled with the inevitable stress of my cross-continental move, 'dull' and 'tired' are probably two of the kinder words that one can use to describe the current state of my appearance!
I decided to opt for a facial list backed up by an aesthetics clinic as I find it very reassuring that a trained doctor is around to analyse my skin concerns and prescribe the appropriate treatment to address them. I narrowed down my choice to The Sloane Clinic as it shows up consistently on several search engines that I trusted back home and grew accustomed to. The award winning Go Glow Facial was suggested for my skin as it is excellent for those who want to restore or impart clarity and glow to dull and lacklustre complexions. It is one of the pre-event ritual favoured by their celebrity clientele to rapidly and safely remove dead skin cells and dirt to encourage it to breathe with confidence and luminosity once again.
The treatment begins with a crystal microdermabrasion scrub to remove dirt and debris, paired with a pumpkin enzyme peel which melted away dead surface cells for deep thorough exfoliation. This was followed by an Oxygen Booster masque which aims to infuse and revive dull looking complexion with oxygen. The mild tingling sensation created by the oxygen bubbles was a tad ticklish but surprisingly invigorating to my senses! My skin was immediately fresher and softer and it just felt 'cleaned'. Next up was a Green Tea & Ginger mask which I was told help fill skin cells with heaps of antioxidants chockfull of anti-aging properties.
Upon removal of the mask, a skin brightening concoction known as White Plasma was paired with a spray-on protein mist which activate 'skin intelligence' to coax the skin back to its youthful glow. Last but not least, a warm Silver Ion mask with healing and anti-aging properties was wrapped snugly on my face to end my skin rejuvenating treatment on a relaxing note.
After the facial, I couldn't help but admire the glow of my own reflection in the well-equipped makeup area reserved for clients to 'tidy-up' before stepping out of the private sanctuary. I was also recommended 2 take home, in-house products for regular use.
The Sloane Inc White Plasma which was used during my facial was recently named "Best Brightening Beauty Product" by Elle. Singapore a couple months back in February. It contains tranexamic acid and ascorbic acid, the two key ingredients working in overdrive to fight problematic skin with dullness and colour woes. This facial serum to be used once or twice daily not only is oil-free and hydroquinone-free but also excels in helping pesky discolouration such as sun spots and age spots make a quick disappearing act to restore a blemish free mien.
As for the Sloane Inc Gold Glow Recovery Mask, this newly launched item is fast becoming a hot fave as a wipe off mask that's worth its weight in gold. Bursting with multivitamins and generously sprinkled with real 24 carat gold with anti-inflammatory and anti-aging properties, it is infused with Sea Buckthorn Berry which helps increase skin moisture levels and oxygen uptake to an unbeatable level. This luxe home care beauty aide helps restore your glow factor in 20 minutes or less, and can be used twice or thrice weekly on all skin types.
Armed with my Sloane Inc beauty finds and with regular maintenance of course, I'm sure I can work my skin to a clarity on par with the high local standard to help regain the confidence I used to have! The convenient location, the relaxing music and the light perfume from the scented candles placed around the room all add up favourably to my whole experience.Would I recommend the Go Glow Facial? Positively yes— especially for those looking for a super glow fix right before a big event or hot date!
Treatment done: The Go Glow Facial @ ION, Orchard.
Price: $267.50 sgd per session (inclusive of 7% GST)
More info:
If you have a first-hand experience of a beauty treatment that you have undergone and would like to share it with us here, please send your article with photographs to info@readysetbeauty.com. Published articles will receive a free skincare hamper worth SGD$100.
You might also like: