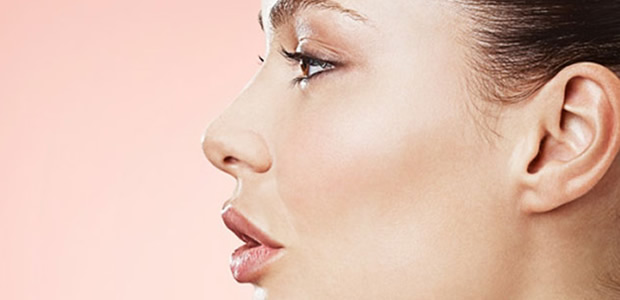 [By Corinne K.]
Though I absolutely enjoyed my 6 months' work stint in Shanghai, I don't think she's the most calming city to live in. The winter days were dry and harsh and when spring arrived, the influx of pollen caused me to itch and broke out in hives. It reminded me of the bad old PSI watching days and though my skin didn't suffer any major breakout, the accumulated pollutants of dust and grime seem stuck in my pores, giving my skin an awfully dull and lack lustre appearance. The first thing on my mind when I touched down (besides the mandatory visit to my favourite Katong laksa stall) was to get a facial ASAP. I believe facials work wonders in restoring radiance either for regular maintenance or as a pick-me-up before any major event.
The one gripe which I have about facials though, is how most spas notoriously try to "hard-sell" their services, to a point that you regret going there in the first place. From "value packages" to "free" treatments and products, one is cornered to commit to deals that easily made you a thousand dollar poorer even when you don't need them. To worsen matters, the skills of some therapists are simply atrocious, making the whole experience downright disastrous. For this reason, I'm more inclined to opt for a "medical spa" supervised by an aesthetics clinic, with clinically proven treatments to deal with my skin concerns.
Located in the heart of Ion Orchard, The Sloane Spa affiliated to The Sloane Clinic offers a comprehensive range of fuss-free facials to treat common skin woes, as well as specially formulated bespoke ones prescribed by their trained doctors for more problematic cases. To refresh and revitalize my pollutant-assaulted skin, I was recommended the Triple Oxygen Facial which comes with a different form of extraction— A unique Hydropeel which uses a jet applicator that "washes" impurities away with a mixture of pure oxygen and saline compressed and accelerated to high velocities. I'm quite chicken when it comes to pain so not having to go through manual extraction to clear up my clogged pores is definitely music to my ears!
I had quite as fair bit of makeup on as I was trying to mask my bad skin condition. The attentive therapist worked my face to a squeaky clean slate with a thorough double cleansing of full face makeup remover and cleansing milk before she proceeded on with the Hydropeel. The burst of cool air against my skin together with the buzzing sound reminded me of a compressed jet car wash and that is certainly what I needed to purge out all the grub clogging up my pores! My skin was immediately fresher and softer and it just felt "purified". Next up was a soothing Oxygen Whitening wrap which is supposed to brighten up my dull complexion and restore its glow with heaps of antioxidants.
Upon removal of the mask, a nourishing and pampering colostrum Sonophoresis was done to plump and firm up the skin. This is a unique delivery system of introducing nutrients deeply into the skin for maximal benefits without any pain nor downtime. Last but not least, a Multivitamin Booster with healing and anti-aging properties was applied liberally all over my face. It glided on really smoothly with no sensation of thickness nor stickiness.
After the facial, I felt utterly refreshed with all the dust and grime washed off, although repeated sessions at monthly interval will probably lead to more enviable results. Fantastic for all skin types especially for frequent travellers, those suffering from jetlag, social or even habitual smokers, this triple oxygen attack on skin will leave the dullest skins bright and perky, and red carpet ready.
Forget the rest, this one is pure heaven!
Treatment done: The Triple Oxygen Heaven facial @ ION, Orchard.
Price: $235.40 sgd per session (inclusive of 7% GST)
More info:  Triple Oxygen Heaven, Revitalising Sextet
You might also like: