[By Sheila Wang]
The butt has certainly enjoyed quite a fair bit of attention few seasons past, with Hollywood A-listers going bonkers with "all about that bass". These bootylicious twerking days however seem to be bowing out soon, as fashionistas the likes of Miley, Nicki and Ora who previously spearheaded this trend, were drawing attention right back up top— with plunging necklines and décolletage exposé dominating the red carpet at the recently concluded MTV Video Music Award show. Whether you're a formidable double D or an adorable petite A, acquainting yourself with these surprising facts about your boobs and what keeps them healthy will surely bring about a whole new appreciation for your bosom buddies, set to catch on as the next big trend before you can attach another hashtag to your Instagram pic!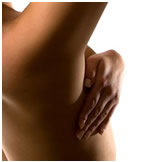 Fact #1: Most breast lumps are not cancer
When you feel a lump in your breast at anytime, it's understandable to be concerned and worried. Don't jump to unnecessary conclusions and freak out, but do take action and get professional medical help. 8 out of 10 breast lumps women feel aren't malignant. Especially for those below 40 years of age, it's more common for them to be a cyst or a benign abnormal growth known as fibroadenoma. In addition, there are simply breasts lumps that come and go during a woman's menstrual cycle.The bottom line is,you can't tell for sure what it is simply by how it feels.Make monthly self-breast examination a routine if you aren't already doing so. It's always important to know your own body and detect a change which may need to be evaluated. Getting a papable breast lump sorted out soonest possible will give you the much appreciated peace of mind and if it's unfortunately cancer, then you may have saved your life in time.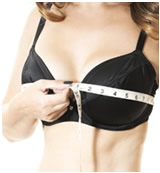 Fact #2: Reasonable weight loss won't shrink them
Shedding a pound or two to slip into your massively discounted Balmain dress scored from Net-a-porter that's a size too small won't cause noticeable shrinkage to your boobs. An American Journal of Human Biology study revealed that in order to drop one cup size, a woman of average height and band size would need to lose at least 20% of her body weight. However, in women with massive weight loss, including post delivery pregnant ladies and nursing mummies, one got to be prepared for significant decreased in breast volume as your dress size drops from 16 to 6.
"The shape of the breasts can be altered and become droopy as the overlying skin and surrounding supportive structures of the breasts are stretched out, " Explains, Dr. Tan Ying Chien, consultant plastic surgeon with The Sloane Clinic. "This can be addressed surgically by a Breast Lift or Mastopexy  which basically aims to raise and firm up sagging breasts with the removal of excess breast skin and some surrounding tissue, paired with concomitant tightening of the remaining breast tissue to achieve more youthful looking mammaries."
Fact #3: They need as much skincare as your face & neck
If you want to keep your cleavage looking youthful for as long as you possibly can, make sure you are diligent in moisturising them. The water content of skin decreases with aging, and regular moisturising may increase that to help keep wrinkles and stretch marks at bay. While you may enjoy that fleeting moment of envy as a bronzed goddess, the dues to pay later in life are heavy and not worth the trade off. Breasts, and cleavage in particular, can get burnt easily as they absorb their share of harmful UV radiation with prolonged unprotected sun exposure.Photo-damage of the décolletage can lead to a host of negatives including fine lines, wrinkles, leathery skin, blotchy discoloration, as well as premature breast sag. So do your 'girls' a favour, either cover up or shade up and slather on broad spectrum sunscreen while enjoying a spot of sun in those super skimpy bikini tops.
Fact #4: They might not look like twins
If you stare hard at them in the mirror, you'll probably notice that your 'twin peaks' aren't necessarily identical. Small differences in size and shape are common as documented in a study found in the Annals of Plastic Surgery, whereby 62% of women surveyed were found to have larger left breasts compared to the opposite side. We are seldom entirely symmetrical, and likewise, it's not uncommon for one areola to appear lower than the other. However, if there's a big discordance between both breasts or something changes significantly in appearance, it is probably wise to seek proper medical assessment and possible correction to improve on such flaws.
Focusing not only on improving the size of breasts but also on correcting any asymmetry and residual sagging caused by age, childbirth and weight fluctuations, the Dream-Lift™ Breast Augmentation is a bespoke procedure that's comprehensively designed to address all aesthetic imperfections to create the most ideal aesthetic outcome possible. To take the guesswork out of the equation and for better visualization, simulated 3-D images are made possible with the latest VECTRA® technology, ensuring optimal selection of implants tailored to help restore or bestow upon thee the beauty and confidence that you've always dreamt of.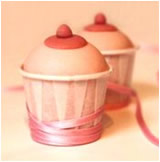 Fact #5: Nipple stimulation alone can lead to an orgasm
Nipple or breast orgasms are much more common than you might think, described as an intense sensation that seems to radiate from the breasts at the peak of stimulation. Experts claim that this is the second most common form of orgasm among women, which seems especially true of women from our grandmothers' and mothers' generations, who were less likely than modern women to go "all the way." A sound explanation is that nipple stimulation is believed to activate the brain's sensory cortex as genital stimulation does. Once those regions are lit up, the responses, including the potential to orgasm are similar notwithstanding the source of stimulation. In a study group of 213 women surveyed by sex and marital therapist, Dr. Herbert Otto, 29 percent of the women had experienced a breast orgasm at one time or another. Sexual Health is an important part of a woman's overall well-being and yet is often neglected as it remains largely a social taboo to discuss it openly. If one can put aside pre-determined mindsets and engage in honest discussions, stronger and more meaningful relationships can no doubt be fostered or built.
To find out more about ways to keep your breasts healthy and answers to other important feminine issues, join our team of experts at the Women's Well-being & Aesthetics Forum, an exclusive, women-only, high tea event for an honest, no holds barred discussion for all your burning questions!
You might also like: