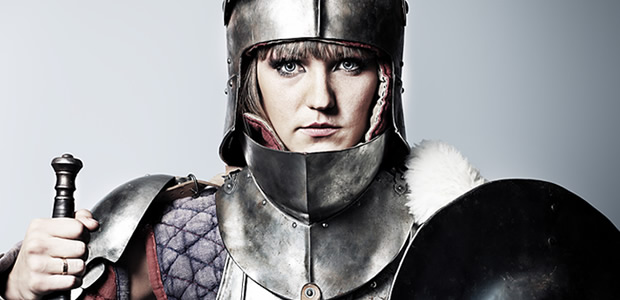 [By Alicia Liu]
Over the years, transboundary haze pollution has become a recurrent phenomenon in the ASEAN and these incidences occurred mainly due to the cumulative effect of slash and burn for growing crops of one kind or another. While some of the plots were held by small holder farmers, a good proportion belong to bigger players and large plantation owners. As Singapore cry foul over the enveloping haze carried over from Sumatra, Indonesia for the past 2 weeks, experts felt that one should look at its own backyard for long term solutions. Be unknown to many, Singapore is a major palm oil trading hub and many of its banks are major financiers that have indirectly backed up deforestation activities leading to our smog-filled days. While finger pointing might not offer any conclusive remedy, protective measures against the haze should certainly start right at home. As we braced ourselves for longer days of soaring PSI ahead, walk the talk with this round-up of elite skin crusaders, to beat the haze right here, right now!

Wash away the rough
Keep your skin squeaky clean with this pore-perfecting pillow-soft Konjac Cleansing Sponge infused with Bamboo Charcoal, to cleanse and exfoliate for smoother and brighter-looking skin while minimizing the appearance of pores and eradicating blemish-causing bacteria.The Konjac Root has been used for more than 1,500 years in Asian cultures as a beauty product. It absorbs impurities from your skin while the added bamboo charcoal cleanses and exfoliates. Suitable for all skin types including sensitive ones as it does not contain harmful parabens, sulfates or phthalates, so make a beeline to recruit this fragrance-, gluten- and alcohol-free skin crusader right away. As your first line dermal defence against the haze, this small but mighty power puff will wash away the rough with one easy-peasy scrub!
Protect with the trinity
Particulate pollutants found in the haze increase the number of free radicals floating around and this is major bad news for our skin. Free radicals are one of the top nemeses affecting skin age unfavourably, leading to decreased production of skin collagen and loss of its natural elasticity. Although not much can be done to reduce the amount of particulate pollutants in the air that we are experiencing at the moment, it is definitely within your capability to slap on some potent topical antioxidants to mop up the increased free radicals leaving their footprints all over your face.
Antioxidants are your skincare heroes that'll take the blow from free radicals in your stead and boost skin repair. In fact a little amount, applied in the morning before you start your day goes a long way in keeping your complexion radiant and glowing for years to come. Harvested from micro algae, Astaxanthin, with the nickname of Vitamin X,  is the world's most powerful antioxidant; being 6000 times stronger than Vitamin C and 800 times the potency of Vitamin E. As the main active ingredient in Sloane Inc Skin Superfood Red Algae , the innovative controlled release formulation of this skin crusader delivers bursts of ceramides and astaxanthin goodness all day and all night, working in overdrive to boost your skin's health. By restoring the dermal elasticity of your skin and thus preventing premature sagging and formation of fine lines and wrinkles, this anti-oxidant powerhouse is a certified star trooper in warding off the ill-effects of age-accelerants lurking in the haze.
Don't be lazy just because it's hazy as the harmful effects of unprotected UV irradiation do not fall short with the smog. Use a proper sunscreen and don't depend on you makeup— any SPF in that will probably protect you for 15 minutes at max. Opt for a sunscreen that not only protects but moisturizes at the same time, to keep your skin well hydrated when you're out and about. The Sloane Inc Sunblock SPF 70 is a powerful pure physical blocker that wards off potential photo-damage with its UVA-shielding ingredients which include Titanium Dioxide and Zinc Oxide. Being 100% chemical- and fragrance-free, this skin crusader ensures that your skin is not only protected, but soothed and calmed, come shine or haze!
Air pollutants rob skin cells of oxygen, and the last of our trinity addresses this head on. The Sloane Inc Oxygen Boost Energizing Masque  is a special skin crusader that releases oxygen on contact with the skin, to deeply recharge and energize, to transform your dull and tired haze-glazed visage from drab to fab. Pure stabilized oxygen complex delivers star ingredients such as vital peptides, vitamins, antioxidants and amino acids to breathe new life into lacklustre complexions, instantly leaving skin soothed, glowing and refreshed. Ginseng extracts provides additional oxygen boost to energize fatigued complexions, and is perfect for anyone who wants a quick complexion boost for that dewy, fresh-from-the-shower glow.
Get awesome with oils
While it isn't explicitly marketed as being anti-pollution, Kiehl's Daily Reviving Concentrate is a lightweight facial oil that protects your skin from free radicals and doesn't leave an oily residue while keeping your skin nourished. Providing superb antioxidant protection with a powerful blend of naturally-derived oils which include Ginger Root, Sunflower and Tamanu, it helps skin feel fresh and look energized from morning to night. Being 100% natural and free from paraben and mineral oil, this skin crusader is suitable for all skin types including oily ones. With a smooth, non-greasy, non-comedogenic formulation that glides on like a dream, it can be worn alone or under your moisturiser and/or makeup to haze-proof your skin like a protective armour.
You might also like: