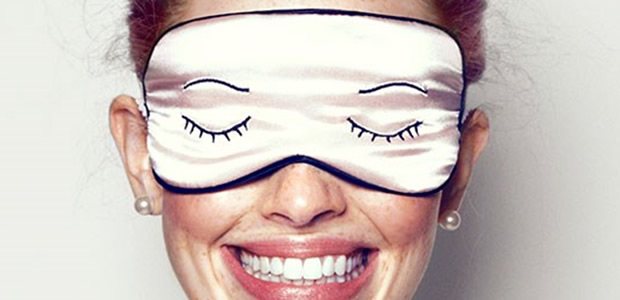 [By Allison Kwok]
We all know that day and night defers as greatly as the Sun and Moon. So without a doubt, it is necessary for your daily skin care routine to differ between dawn and dusk, at least for a few products. The primary reason behind this is because our skin has different needs during the day and at night. As important as the selection of appropriate skincare gems to suit your particular skin type, knowing the correct sequence of product application and the time of the day to slap them on will reap maximal benefits while keeping ill-effects to a minimum.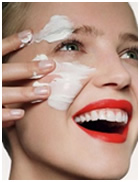 AM must-haves
To have a better understanding of why certain products are best used when the sun shines, let's run through what's happening during the day. The truth be told, the majority of undesirable skin aging occurs during the daytime. Your skin is constantly under stress and subjected to a slew of negativities when you are out and about during your waking hours. Apart from the obvious harmful UV exposure from the sun, excessive oil production, dirt, bacteria, pollutants, as well as other environmental elements are working against us. Harmful free radicals lurking around are one of the top beauty nemeses, affecting our skin age unfavourably by causing decreased production of skin collagen leading to loss of its natural elasticity.
Oil Controllers
If your face tend to oil up with your painstakingly applied makeup gliding off by mid-day, applying an oil control product not only help fight shine but will also keep clogged pores, blemishes and potential breakouts in check.
Mac Oil Control Lotion
Marketed as the ultimate no-shine base for oil control, this oil free, non-greasy mattifier boasts natural exfoliants which help improve texture and clarity while bonding seamlessly with overlying makeup to the skin for fewer touch-ups. It is however slightly runny in consistency and not everyone will appreciate the slightly strong green apple fragrance added to it.
Sloane Inc Skin Detox
This deeply clarifying formula stamps out excess sebum and is your answer to effortlessly clear skin from 9 to 5. Sloane Inc Skin Detox is a shine-control, matte-finish, oil-free gel that detoxifies troubled, blemished skins, leading them to the light in no time. Sebum control microspheres keep skin refreshed and silky soft, while anti-acne ingredients and lactic acid barricade skin from further comedonal and pimple outbreaks.
Antioxidants
Antioxidants are your daytime matinee idols that'll gallantly fight off free radicals sneaking up on you and boost skin repair at a cellular level. A small amount applied in the morning before you start your day goes a long way in keeping your complexion youthful and radiant to keep others second guessing your actual biological age. Keeping in mind that the products that we use on our face needs to be carried through the next few hours, Taking the weather and what you are going to do during these daytime hours will affect your choice of dermatological helpers.
SkinCeuticals C E Ferulic
C E Ferulic is a potent antioxidant combination of Vitamin C, E and Ferulic acid that promises to deliver advanced environmental protection against photo-aging by neutralizing free radicals that can accelerate the appearance of physical signs. Its lightweight liquid formula is fragrance free and suitable for all skin types including acne prone skins. Those with rosacea or very sensitive skin however may wish to proceed with caution, as the potent concentration of 15% ascorbic acid is potentially sensitizing and can trigger flare-ups.
Sloane Inc Multivitamin Booster
Containing optimal amounts of stabilized vitamins A, C and E in its freshest and most absorbable forms, Sloane Inc Multivitamin Booster glides on smoothly as an invisible veil for the skin, lifting, toning and sealing in moisture while protecting it from the ravage of free radicals floating around. It doubles up as an amazing primer, setting a smooth, flawless canvas for you to work your makeup magic to face up to the challenges in the day ahead!
Soleil Shielders
According to the medical journal of Plastic and Reconstructive Surgery, a study concluded that sunscreen is the most biologically active anti-aging ingredient to be found in any skin care products.Sunscreens are products which combine several ingredients that help prevent the sun's ultraviolet (UV) radiation, divided into UVA and UVB, from damaging our skin. UVB is the chief culprit behind sunburn, while UVA, which penetrate deeper into the skin aged our skin. More importantly, long term unprotected exposure to both UVA and UVB lead to increased incidence of skin cancer.

Sloane Inc BB Powder
If you're avoiding sunblock because of a mistaken geisha identity with an embarassingly white mien,  go for chemical sunscreens such as Sloane Inc Ultralite Clear Finish Sunscreen SPF50, which contains several ingredients that, when applied, are absorbed in the top layer of skin and hence do not leave a tinge of white as compared to physical sunscreens. Amp up your sun defense mechanism further with makeup products that are 'SPF-ed', and I count Sloane Inc. BB Powder in 'healthy glow' as one of my perennial faves. Don't be fooled by the weightless feel of this ultra-light translucent powder as it works its magic by providing adequate coverage while performing extra-heavy skin protection duties at the same time. Built on a patented technology of skin actives including lipo-fullerene, this outstanding beauty sidekick helps combat acne and rebuilds collagen while delivering full-spectrum physical sunscreen protection of SPF50 no less!
* Selected as Editor's Choice Oct 2015*
You might also like: