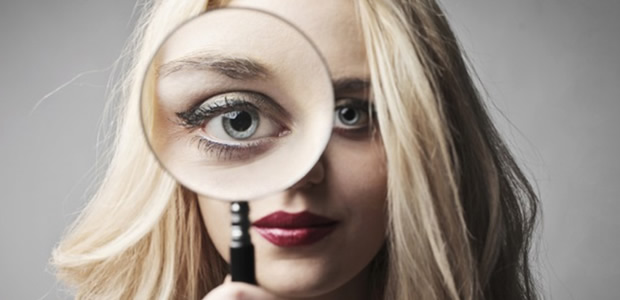 [By Nadine Harper]
If Santa promise to grant you 3 beauty wishes this Christmas, would one of them be for smaller sized pores? Big pores can be a frustrating beauty nemesis that even the best makeup products and skills fail to hide, to give your skin that coveted, smooth flawless finish. Pores are more prominent to the naked eye when they are dilated, infected, or clogged with oil and debris, making them appear larger than they really are. A good skincare regime is without a doubt an absolute must, with these 5 additional tips to help you achieve "pore-fect" skin before the clock strikes 12 on December 24th.
Regular Exfoliation
If this is not already part of your regular skincare regime, it's about time to make it so! Exfoliating your skin regularly helps to remove dry skin cells that may be clogging up your pores. In addition, it will also help to make the openings of those pesky pores appear a little more shallow compared to those coated with a layer of dead skin cells. There are a myriad of beneficial natural and chemical exfoliants, so pick one suited for your skin type and budget and start scrubbing your mien to a radiant luminosity before party season hits town.
Coming from the premium line of  its "Skin Superfood" range, the Sloane Inc Skin Superfood Pumpkin Purifying Peel is an unique offering bursting with powerful antioxidants to work against free radicals and air pollutants working against your skin. Unlike your traditional face scrub which require manual rubbing for exfoliation, this pumpkin enzyme treatment is a 'leave-on' peel, tackling clogged complexions by 'melting down' the dead skin cells without the need to lift a single manicured finger of yours.  It helps to minimise pore size,reduce the appearance of fine lines, improve texture and oil control all at one go, taking your skin from wintry dullness to positive holiday glow!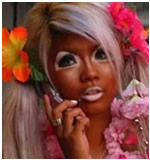 Shun the Sun
One of the worst things that you can do to damage your skin and make your pores look more worn than ever is to expose them to prolonged hours of unprotected UV rays. When your face is subjected to too much radiation, the top layers of the skin can thicken and become leathery in appearance, making your pores visibly bigger than what they really are.
Make sure you wear your sunscreen and SPF-ed cosmetics when you step outdoors in the day even in the thick of winter, as clouds allow more UV to penetrate them compare to infrared and visible light. In other words, even when the temperatures are lower and the skies are grey, the amount of UV we are getting aren't any less!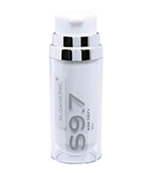 Sponge on Retinoids
Despite the fact that you might not be worrying about lines and wrinkles at this point in time, do take note of the dermatological prowess of retinoids. Besides its more well known anti-aging benefits, this vitamin A derivative helps unclog pores effectively by decreasing the cohesiveness of your facial skin cells and increasing their rate of turnover. Consequently, oils and other surface impurities find it harder to nest in your pores and can be removed much more readily. An effective albeit gentle preparation that can be used nightly to minimise pore signs and fight visible signs of aging is the Sloane Inc. Age Defy. Combining Tretinoin with a powerful, natural moisturizing agent, this multi-tasking skincare gem tackles pores, refines skin discoloration and effectively tones, lifts and firms skin to restore both glow and youth to skins from 25 to 85.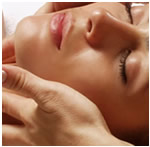 Say Yes to Spa
Remember the wonky mullet you ended up with when you thought trimming your own fringe is going to be an easy peasy 5 minute job? Although there are many good skincare products and tools that one can buy over the counter for a round of DIY home spa, things are best left in the hands of those in the know. Besides, every girl deserves to be pampered like a princess once in awhile! The Crystal Clear facial is an effective microdermabrasion resurfacing treatment that takes skin polishing to the next level. It uses a spray of micronized crystal particles to break apart dead cell surface layers, helping reduce the appearance of large pores as well as mild acne marks and superficial fine lines. This is followed by a post-abrasion regenerative fruit acid spray and ends with a strategic skin-type specific facial wrap treatment, to give you that perfect base for any type of holiday makeup, from light and airy to all out dramatic!
Seek Professional Advice
Plagued by gaping, open pores the size of craters that do not respond to run of the mill beauty treatments? Now, science has mercifully come up with effective medical aesthetics solutions to give you "closure" to your "porous" woes. While our pore size is genetically determined, there is something we can do to fight our genetic imperfections. Pioneered by the Koreans well known for their exceedingly high benchmark for Beauty, the Laser Peel is a revolutionary approach to skin rejuvenation that resurfaces and replenishes the skin at the same time with the use of gentle yet deep penetrating laser energies. By exfoliating the rough and damaged outer layer of dead skin cells to reveal younger, softer, and fairer skin underneath without the use of harsh chemicals, it is able to control sebum production and thus shrink down hideous pores while reducing oiliness and lightening dark acne pigmentation to even out skin tone.
While traditional skin re-surfacing techniques for "pore-fect" skin are both tedious and painful with a protracted period of downtime, beauty prayers are being answered in the form of SmartX Lite, a complexion-transforming carbon dioxide laser that comes in a fractionated airbrush microspray set to deliver deep dermal, skin-transforming benefits but without the dreaded tell-tale downtime. This state of the art skin resurfacing treatment with the stamp of approval from FDA causes immediate stimulation of skin's natural cell renewal cycle, enhances skin texture and elasticity as well as erases mild skin imperfections and fine lines. There's improvement with every single session but consecutive treatments of 4 to 6 sessions will bring forth an accumulative effect, resulting in a flawless mien of angelic proportion, to make you the belle of the ball this holiday season, and many more to come….
* Selected as Article of the Month Nov 2015*
You might also like: