[By Alicia Low]
It's not just the actresses, models and girl group members riding on the Hallyu wave of world domination. A recent trip to Seoul confirmed that the average Korean lady on the streets of Gangnam has absolutely flawless skin! While a perfect complexion doesn't always come naturally, Korean women seem to have the regimen for flawless skin on lock. There must be something that these ladies are doing right, and it's about time to take a page from their beauty bible if you desire softer and smoother skin this fall!
Double cleansed before bedtime
In Korea, every girl worthy of her Chanel Rouge Coco lipstick know that sleeping with your makeup on is THE top cardinal beauty sin to be avoided at all cost. Double cleansing is therefore the norm rather than exception, which sounds strange until you think back on all those times you washed your face, only to look in the mirror to find makeup residue in your pores or around your eyes. If you have normal to oily skin, you may use a makeup remover wipe to gently scrape off your urban war-paint. Every Korean makeup brand will come with pre-packed wipes with good-for-your-skin ingredients such as green tea, aloe, or lavender! But if you have dry or sensitive skin, it's best to avoid wipes as they may cause skin irritation, itch and redness, especially with frequent use. Instead, gently massage a water based makeup remover into your skin with your fingers and wipe off thoroughly with cotton pads. Proceed to follow up with a gentle foaming agent such as Sloane Inc Vanilla Silk Cleanser. Massage a small amount onto your face with moistened hands in circular motions to lift away dirt and traces of residual makeup and other impurities without striping away the layer of essential lipids your skin needs to stay healthy and hydrated. Is not that difficult to work this into your everyday regime, right?
Alcohol free toner
The average toner usually contains quite a fair bit of alcohol as its astringent property will help to temporarily shrink down enlarged pores. However, alcohol can be really drying and work against your skin in the long run. Korean ladies tend to favour clarifying toners, engaging their help to keep pores clean and fresh while hydrating their 'peau de porcelaine' at the same time.
Don't take my word for it but do gives Sloane Inc. Lavender Calamine Clarifying Water a try. Chances are you won't be looking any further all too soon once you've laid hands on this insiders' fave. This clarifying skincare gem helps restore your skin's pH balance while removing the last traces of any stubborn makeup. Bolstered by an all-natural, skin-soothing blend of lavender, calamine, botanicals and soy extracts, it acts as a gentle toner to rebalance stressed, inflamed or sensitive skins, coaxing  them into a relaxed, sublimely radiant state with the glow of youth and vitality. Truly a beauty prayer answered, especially for those with combination skin!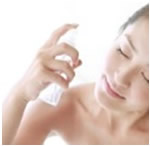 Spritz on some essence
The distinction between the role of essence and serum can be confusing even to the Korean beauty aficionado herself. From our understanding, an essence is generally seen as a thin, hydrating liquid meant to prep the skin for all other skin goodies, including serum(s), to follow. Some people swear by essences, while others see it as too similar to serums and therefore choose to skip them altogether. It is suffice to say that essences are rarely omitted in the daily skincare regime of every Korean nuna and unnie, and this is perhaps the missing puzzle that'll bring your beauty quotient to the next level!
Featuring signature Chardonnay extracts rich in youth-enhancing lactobacillus, the Sloane Inc Skin Illumination Essence is a unique daily 'pre-lotion' that offers immediate and long-lasting hydration to your skin in a truly lightweight fluid formulation. Gently pat it into your skin for a lightly moisturizing and refreshing experience, this is the first step in boosting skin's translucency and luminescence, giving you that youthful glow reminiscent of the subtle flush with the first few sips of a beautiful floral toned wine.
Paper masquerade
For every other Korean babe, paper masks are as much a beauty staple as kimchi is in their diet. With plenty of choices lining aisles after aisles from high-end beauty boudoirs to fuss free drugstores, we guaranteed that you'll be able to find one, or most likely a dozen, to match every needs and any beauty budget of yours. These are essentially sheets of paper infused with skin goodies, to give your complexion an immediate power packed boost, following an application of no more than 10 to 15 minutes, suitable for regular use or as a pre-event 'perk-me-up'. Spa quality offerings such as the Sloane Inc Mask Box contains 6 individually vacuum packed masks that come in 3 delectable choices of Water Infusion, Glow Therapy and White Luminosity to suit your varied needs. These efficacious beauty aides on the go are saturated with derma-licious goodness from Astaxanthin to Vitamin C, tailored to nourish your skin's natural emollient system and prep it to a luxuriously luminous finish to bring out its full potential to rival your Korean counterpart, on any given day.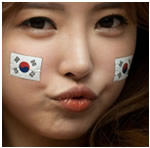 Embracing sciences & technologies
While South Korea may earn a somewhat notorious reputation as a plastic surgery hub of the world, one must not be quick to judge her inhabitants. While one might not see eye to eye to the Korean lady's quest for perfection, the sheer effort and commitment put in to achieve the elevated benchmark of Beauty is indeed commendable. Knowledge is definitely empowerment. So even if you don't necessarily think that you need it at this point in time, keeping an open mind and knowing how the latest development in medical Asthetiology can help you to achieve a clear,flawless complexion or more, might proved to be remarkably useful one day!
Rejuvenate, refine and even out your skin tone with Fraxel Light treatment, the laser-airbrush-of-choice to perfect your skin to HD screen perfection to the naked eye. Utilizing premier Fraxel technology at individually tailored settings to harvest its benefits while keeping downtime to near zero, this lunchtime laser treatment is designed to refresh dull, fatigued complexions and radically correct skin discolouration and textural irregularities while stimulating collagen regeneration concurrently for that desire Korean stamp of approval!
* Selected as Editor's Choice Nov 2015*
You might also like: