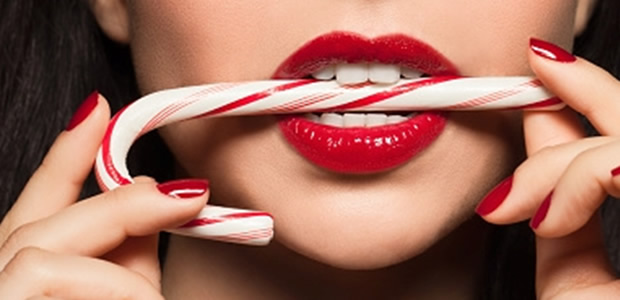 [By Amanda Suresh]
It's that time of the year where temptatious extra calories flood every corner you turn, with that little devil edging you on to let go and partake in the once-a-year festivities. A frosted cookie here and an extra helping of cranberry sauce there all add up, and by the time the new year comes round, you'll find yourself a pound or two heavier. So what's the harm in a little holiday weight gain, especially if it's just a pound? Statistics from the National Institutes of Health show that most Americans never lose the weight they put on during the winter holidays. In fact, the pounds pile on year after year, making holiday weight gain an important factor in adult obesity! But you don't have to fall into this trap, nor turned yourself into a social recluse by avoiding all merry making. With these 5 easy tips on hand, it is possible to enjoy the holiday season without sabotaging your weight.
Stay regular
With deadlines to meet before your last days at work and gift shopping at the eleventh hour, it's easy to see why most people tend to fall out of their normal routine. It can get crazy busy at this time of the year, but maintaining your normal workout and sleep schedule as if it were any other time of the year is crucial to stave off holiday pounds. Consistency is the key to success, more so during the festive season with yummilicious high caloric goodies beckoning. Sleep deprivation can lead to overeating, when tiredness is often mistaken for hunger. Avoid unhealthy behaviour like starving all day and gorge yourself silly at dinners and parties. Stick to your guns and do things the correct way!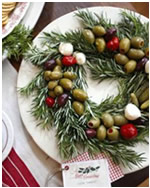 Eat smart
You got to watch your portions, to not to go out of proportion. "Portion control is key to avoid holiday weight gain." Says Dr. Toby Hui, senior medical consultant with The Sloane Clinic, and a health & fitness enthusiast himself. "I believe you can eat food that you like, even indulgences that are generally deemed unhealthy, but you got to watch the amount you eat." Don't arrive hungry as a wolf, have a nutritious snack beforehand.
If you do arrive with your stomach growling, drink some water to fill up, and pace yourself before reaching for seconds. Chewing slowly will fill you up with less food so munch at leisure and savour the holiday flavours on your plate to your heart content!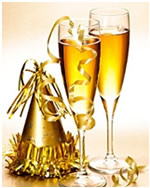 Drink wisely
What's the point of a party without a drink or two? But that doesn't mean drinking your cares away and getting sloshed with the mother of all hangovers to deal with the following day. Liquid calories add up way quicker than you realized, especially with easy to drink cocktails concocted with syrups and juices.
In addition, one tend to lose control and engage in binge eating when the alcohol starts flowing. Stick to wine and champagne or liquours mixed with plain soda or served neat on the rocks.
If you feel out of place without a drink, reach out for a glass of water so you have something to carry like everyone else.
Divert your attention
Holiday weight gain is common because it's easy to shift the focus of the season from people and celebrating traditions to eating and drinking. Don't look at the year end celebrations as just food events and focus on creating fond memories with your loved ones. Enjoy your friends' company, partake in silly selfie pose down and dance the night away.
Chatting is a great diversion, whether you're at a small family dinner or a large party so focus on the conversation and naturally, this will take your attention off the beckoning food traps and drinks.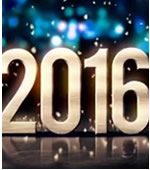 Stay positive
To some, this can be an extremely stressful time of the year so try to remain positive if you want to meet your goal of challenging the notorious holiday weight gain. There'll bound to good days and bad days so don't beat yourself up if things don't go as planned with your obligations as you gave in to dietary indiscretions. Remind yourself that part of surviving the holidays is to be good to yourself and allow some reasonable cheating, but do get back on track before all hell breaks loose! If all things fail, you just've to put in that extra mile to make sure your new year resolution pulls through in time for the next holiday season— Happy Holidays!
* Selected as Article of the Month Dec 2015*
You might also like: